Aluminium Alloy Frame E-writing Blackboard
1. Do not need chalk, markers and other disposable consumables, any hardness of objects can be used.
2. There is no dust when writing erasure, which is green and healthy for people.
3. No backlight and light reflection, protect the user's vision.
4. Support to save the content of blackboard writing as PDF documents, which is convenient for the school to manage and deliver classroom blackboard writing.
5. Long viewing distance, sitting in the last row is very clear, handwriting is clear and bright.
6. It has one key erase and local erase, saving time and effort
7. Built-in rechargeable lithium battery, which can be used for about 3 months after full charge.
8. Each light energy blackboard has DC interface *2 and USB interface *2, convenient for users.
Contact Now
Product Details
E-writing Blackboard is an environmental best product that flawlessly replaces normal blackboards and whiteboards.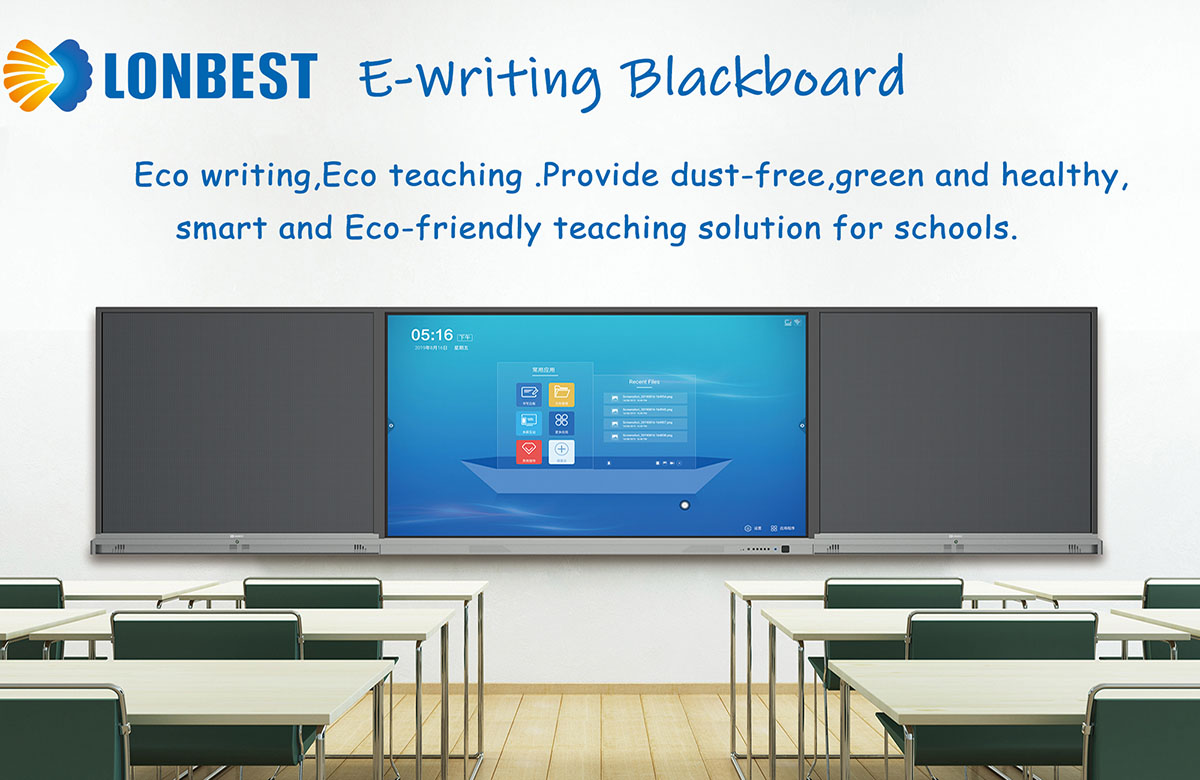 Products Specifications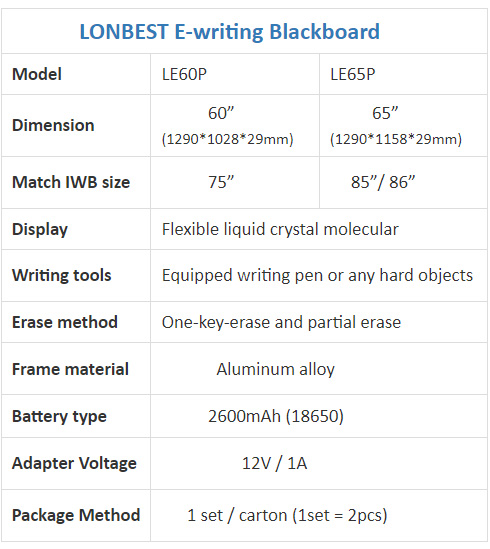 Product Feature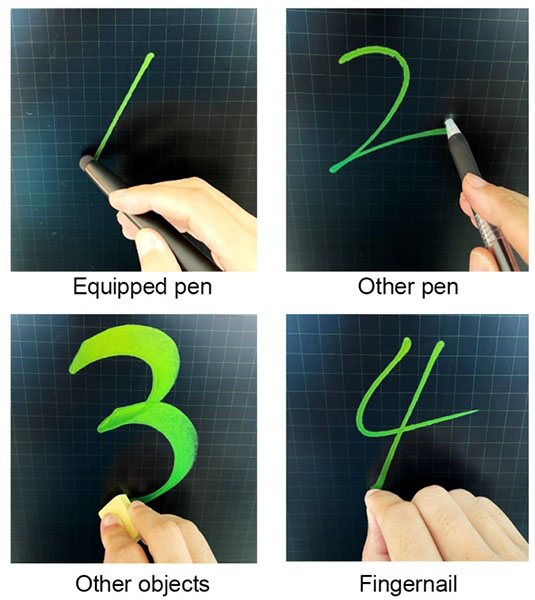 Dust-free & Eco-friendly
Without the need for chalk, markers, or other expendable writing implements, it works with any object as a writing instrument, from a pen to a coin to a fingertip. This means users can creatively experiment with different writing styles and techniques without having to worry about running out of ink or chalk. At the same time will not produce dust, green clean, conducive to user health.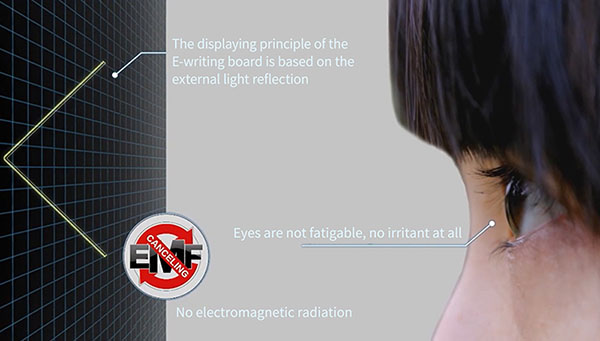 No backlight & No radiation
Our writing technology utilizes natural light for reflection, eliminating the need for a backlight and reducing the amount of blue light emitted, which can cause eye strain and fatigue.  With our technology, even prolonged use will not impact the health of students' eyes.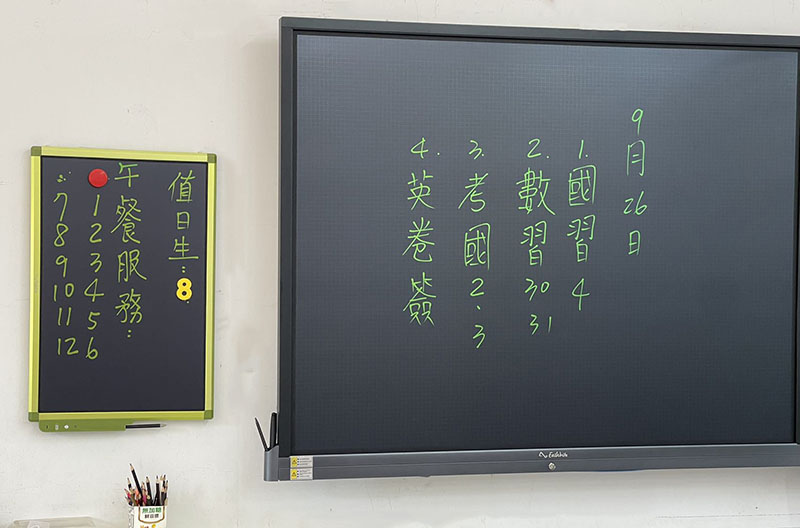 Principle of writing
      Writing on a chalkboard looks and feels like it was created with traditional writing tools like pens and pencils. By enabling pressure-sensitive writing, users can change the thickness and depth of strokes, just as they would if they were writing on paper.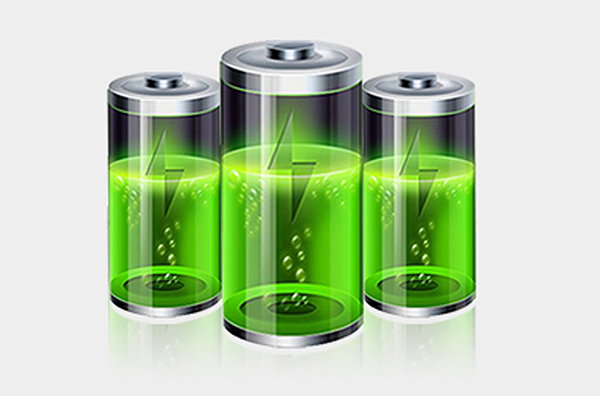 Environment friendly & Energy saving
     Writing and display process without any power, only when erasing consumption of weak power; Built-in detachable 18650 model rechargeable lithium battery, battery capacity ≥2600mAh, through the battery test, can still be erased in the case of power failure.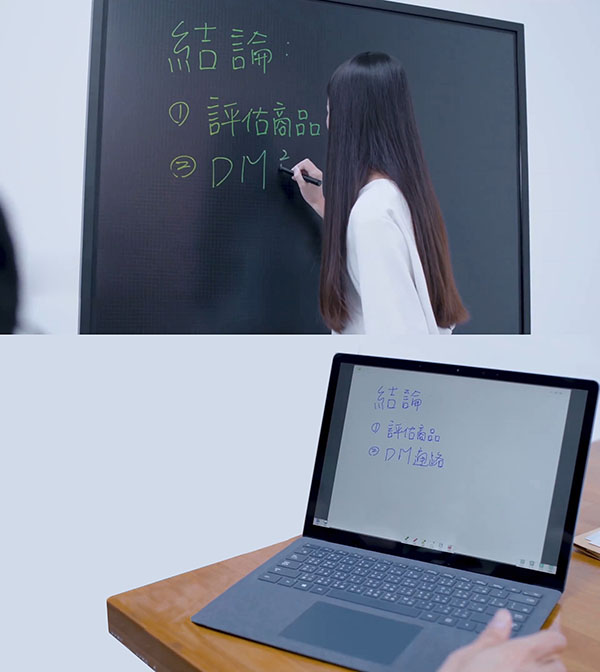 Synchronous transmission & saving                       
     The E-writing blackboard saves all written content to an interactive touch-screen computer, making it easy to review and share notes, facilitating collaboration and group learning. 
Two methods are provided
        Partial-erase: Use the unique eraser to erase partial content optionally.  One-key-erase: Press the erase button to erase whole content, it is very conveniently. Both methods can greatly improve teaching efficiency.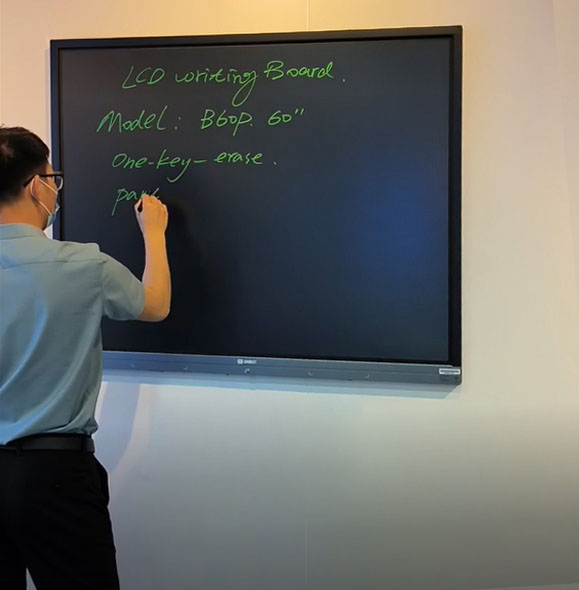 Handwriting with multiple users
      Our e-writing blackboard offers a collaborative writing and discussion experience for individuals or groups, allowing for seamless communication and sharing of ideas. With this technology, teamwork is made simple, efficient, and enjoyable.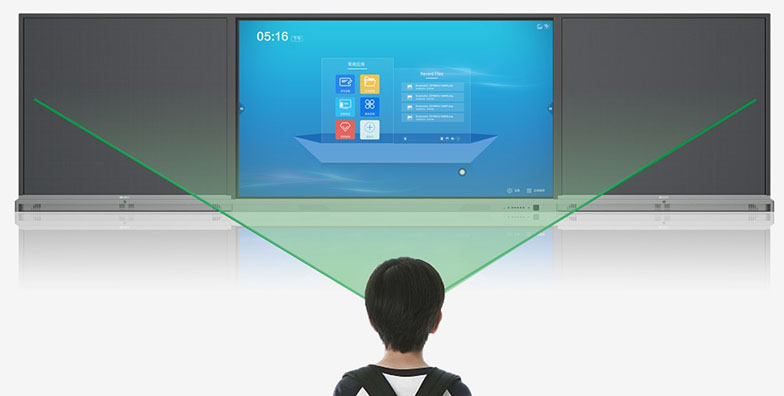 Long viewing distance
High-resolution display technology provides clear, sharp and bright visuals even at a distance, with viewing distances of up to 40 meters and viewing angles of up to 145 degrees.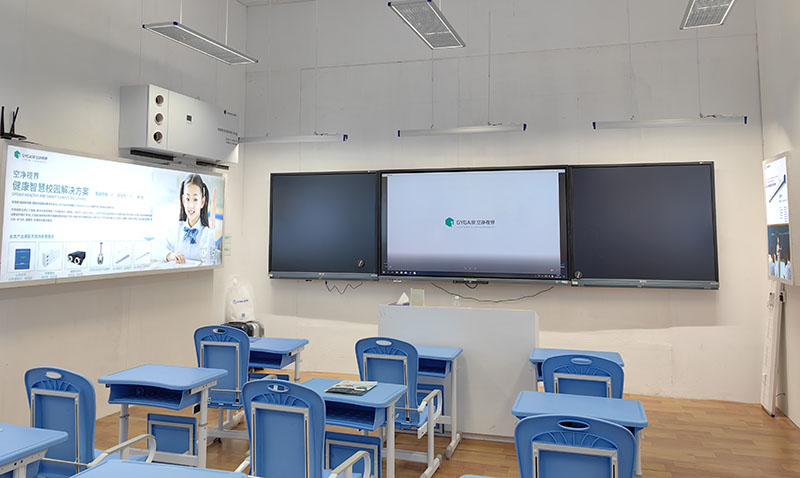 Nice look
Exquisite appearance with adjustable dimensions, perfectly matching all kinds of Interactive Touch panels, providing the best teaching solution to schools.  
Application Case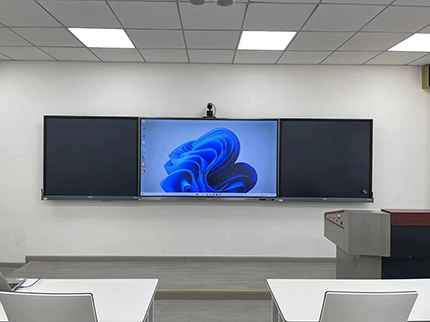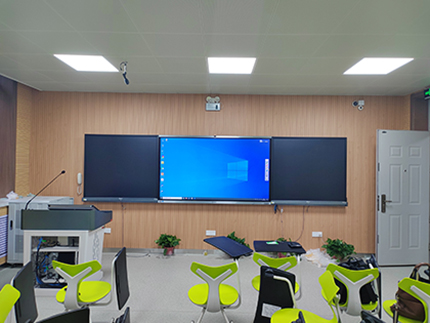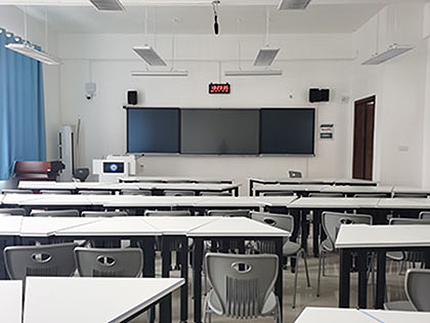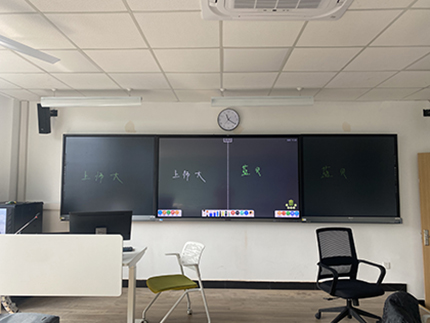 Company Profile

    Shandong lanbeisite Teaching Equipment Group Co., Ltd. (stock code 832730) used to be established in 2005 with a registered capital of 80.18 million yuan. Its income community covers 31 provinces, municipalities, and autonomous regions  in China, as nicely as extra than a dozen nations in Europe, North America, and Africa. It is a high-tech company that offers multimedia educating equipment, smart instructing software program and hardware and integrated solutions for the world educating enterprise, It is dedicated to fixing the hassle of dust air pollution that has plagued teaching for a century. With the greatest share of China's schooling market, it has grow to be a mannequin of awesome merchandise in this industry.
    At present, we have extra than four hundred employees, 28 provincial operation and upkeep centers, income community masking 31 provinces in China, 182 countrywide patents masking fifty three countries, 26 invention patents, and the absolute mastery of liquid crystal writing in the world Core Technology. At the equal time, the enterprise similarly optimizes and improves the manner layout via cooperation with the scientific lookup groups of most important universities. In the future, we will proceed to extend funding in lookup and development, and make bigger our advantages over competitors in terms of technological know-how and cost.
    As the worldwide chief in blackboard industry, we continuously regards social accountability as the groundwork of growth, appear beforehand to cooperate hand-in-hand with world partners, to forge in strengthen and make efforts to create the most valuable, the most revered and the most socially responsible corporation in education industry.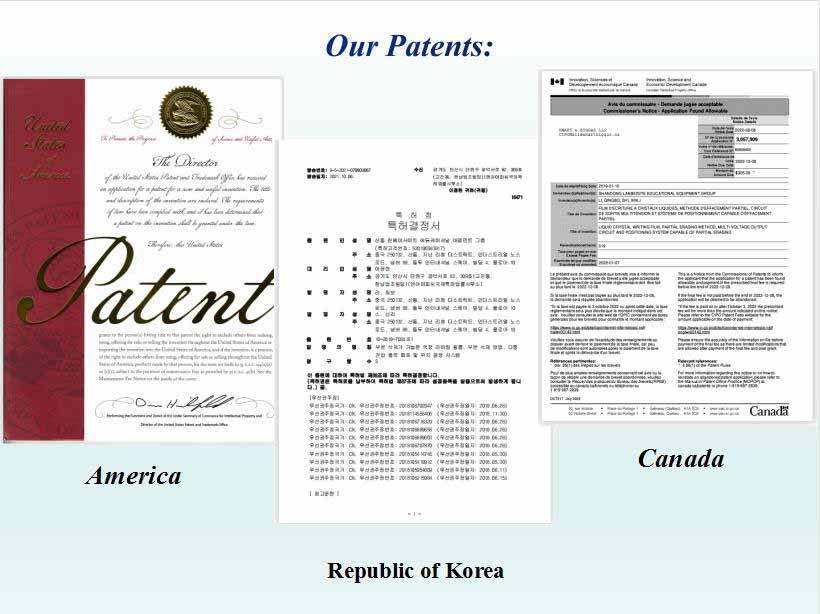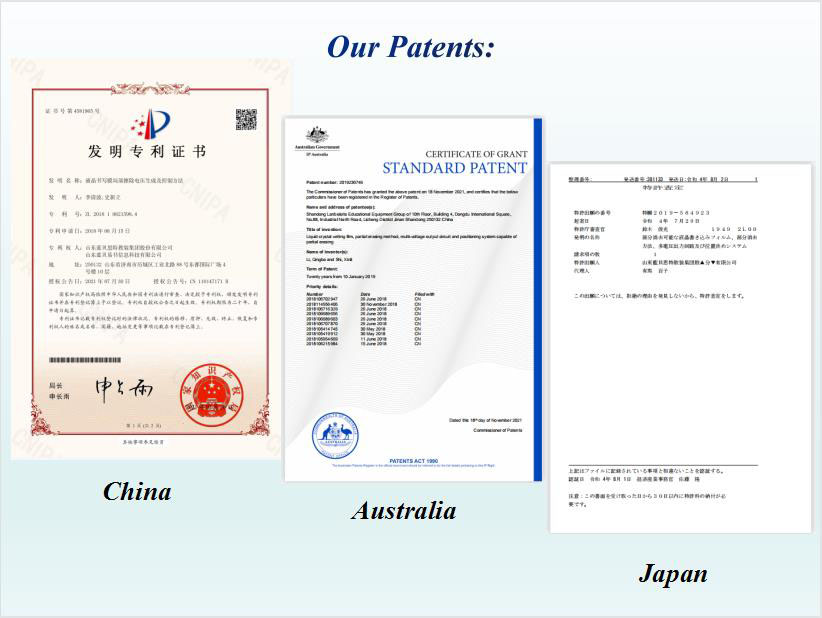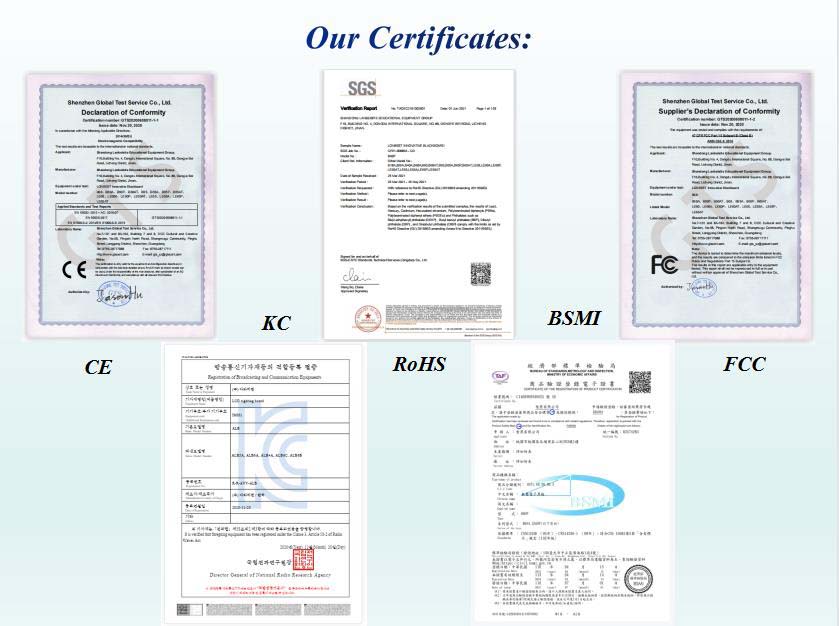 Exhibition: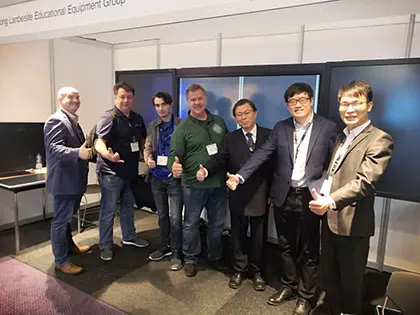 2020 Qingdao                                                                               2021 Barcelona ISE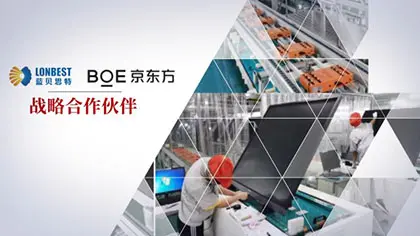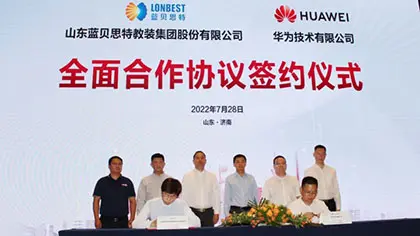 2021 Strategic Cooperation with BOE                                           2022  Hand-in-Hand with Huawei                      
Certifications


Product Packaging: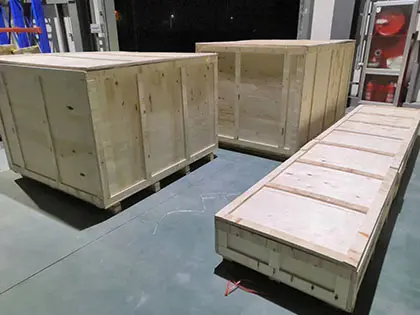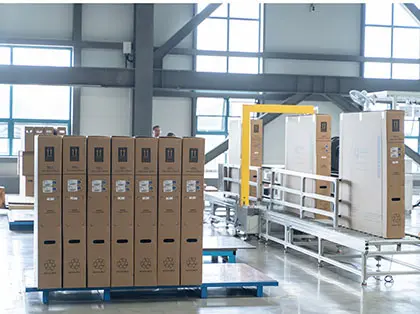 FAQ:
1.How long is your warranty period?
Our warranty is 3 year for end-users, if needs to replace due to quality problem, we'll bear shipping cost.
2.Your product can be used alone or with the Interactive Touch Screen?
It can be used alone, and also can be used to matched with Interactive Touch Screen.