Slinding Magnetic Dry Erase Whiteboard
1. Sliding whiteboard surface is ceramic steel sheet and lacquered steel sheet, the back of the whiteboard is galvanized steel sheet, the body is aluminum alloy frame, and the core is made of polystyrene board. The high-quality material is used to make certain the exceptional and sturdiness of the white board.
2. A hidden sliding system is mounted on the tune to save you dust and sundries from getting into, and structurally solve the trouble that sliding is tormented by dust
3. Uniform set up up and down, easy pulley and low noise sliding is additionally a most important characteristic of classroom use.
4. We have a three-year warranty, please sense free to contact us if you have any questions.
5. We solely grant whiteboard, if you want LCD display, we can additionally provide.
Contact Now
Product Details
The whiteboard is designed to be pushed and pulled horizontally. The inner layer is a fixed writing board and the outer layer is a sliding writing board. It supports electronic products to be placed in the center, and the whiteboard can also be used alone.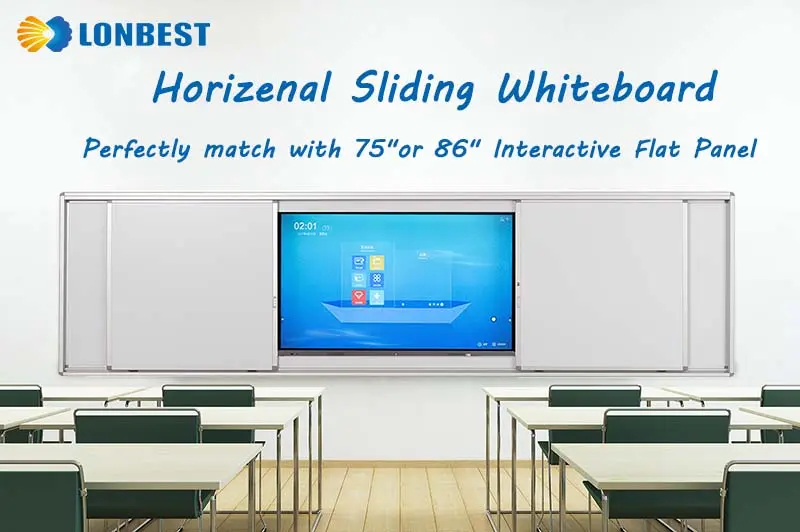 Size selection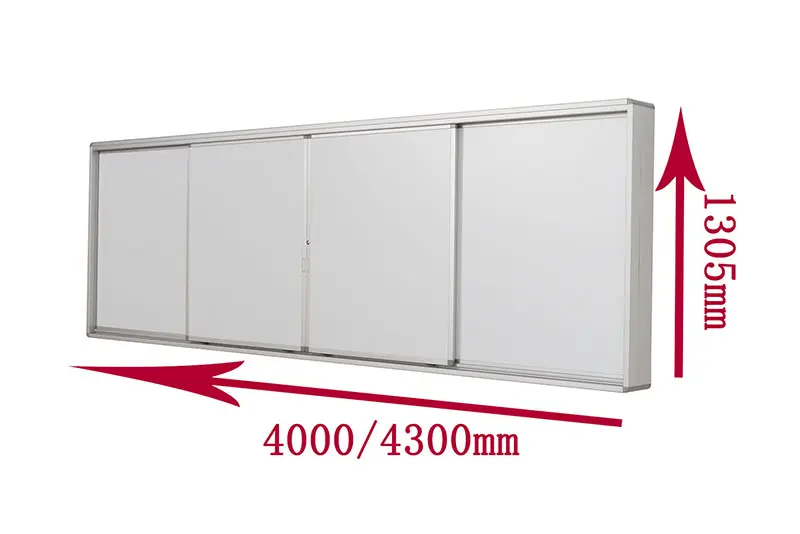 Four pieces of push-pull, the overall size is 4300mm*1305mm or 4000*1305mm, the height can be adjusted according to the electronic products to ensure effective matching with electronic products. The size and color can be customized, welcome to inquire!

Products Specifications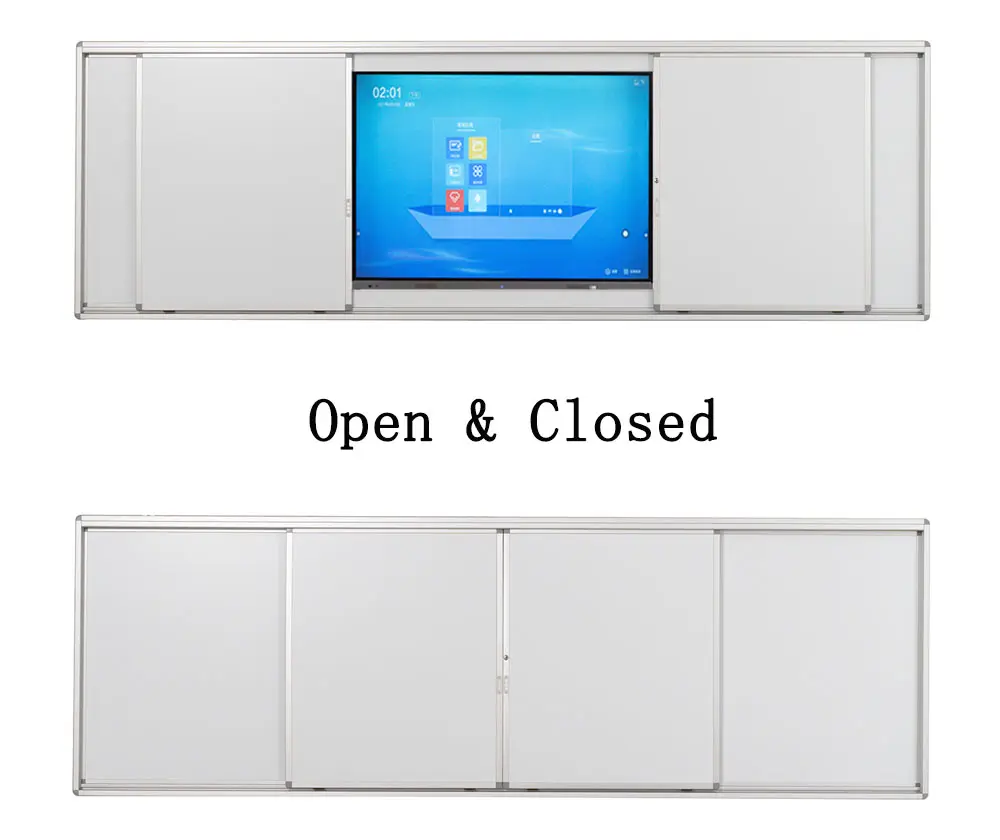 1. Average measurement: 4000*1305mm, 4300*1305mm. and so on.
2. material of surface: lacquered  / ceramic metal sheet.
3. material of frame: aluminum alloy .
4. plastic corner: ABS.
5. middle: 14.5mm thickness, excessive high-quality polystyrene board.
6. lower back board: 0.14mm thickness, galvanized metallic sheet.
7. structure: four forums inside, 2 fixed boards in the behind, 2 sliding forums in the front.
8. lock:sliding board can shield the lcd display while closed and locked.
9. LCD position: LCD can be integrated middle.
Detail Images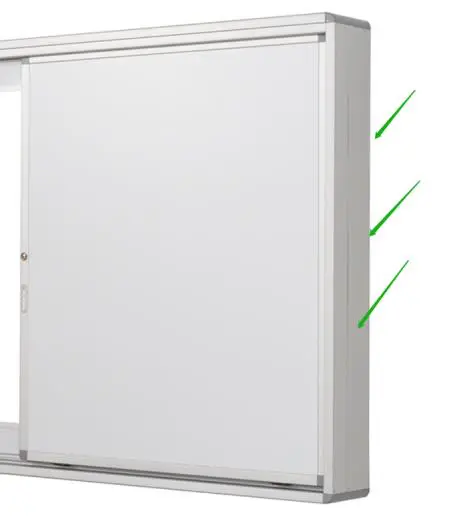 Our electronic blackboard features a sturdy and stylish frame made of high-quality aluminum alloy. Strong and durable, the aluminum alloy frame also provides excellent protection for the electronic components inside the blackboard from shock, moisture, and other potential hazards. This helps extend the life of your blackboard, giving you years of reliable use and hassle-free maintenance.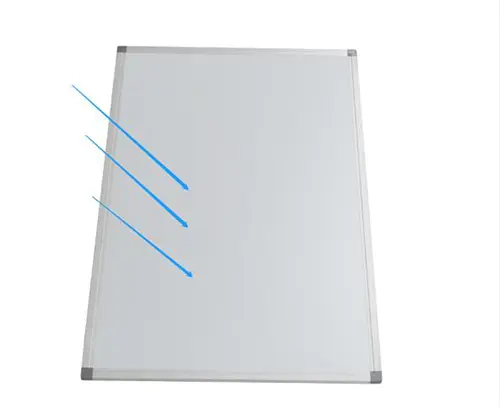 There are two materials to choose from: Ceramic steel sheet or Lacquered steel sheet.The price is different, ceramics are stronger and wear-resistant, but you can choose according to your preferences and budget.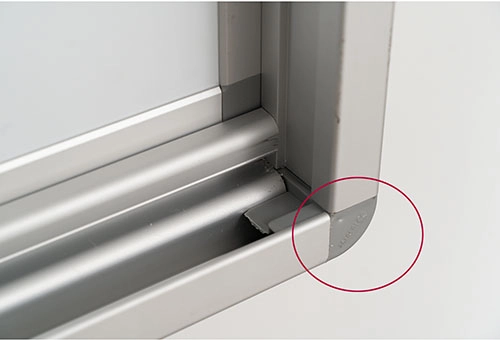 The four corners of the white board are wrapped with ABS to prevent teachers and students from getting hurt, which can also protect the white board, enhance the service life, and make the white board look beautiful outside.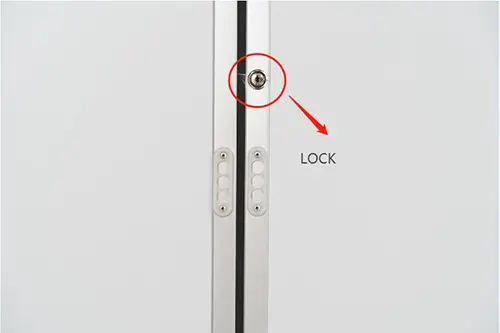 The whiteboard comes with a mechanical lock that can be locked when not in use to protect the display from damage.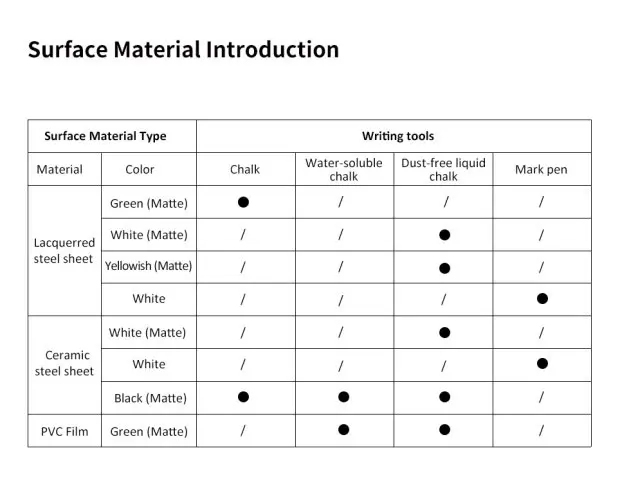 Applications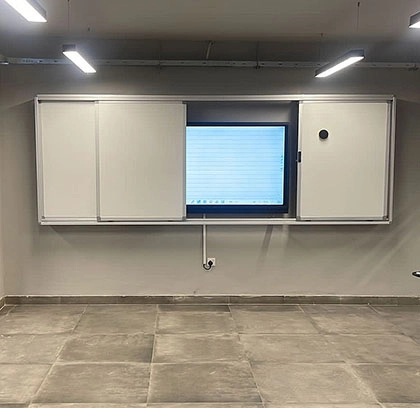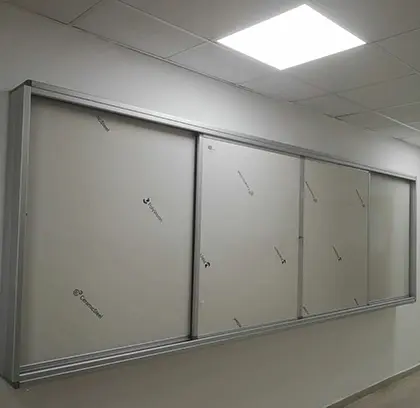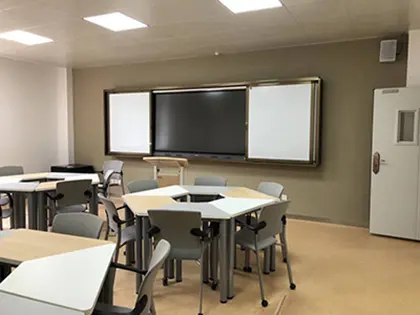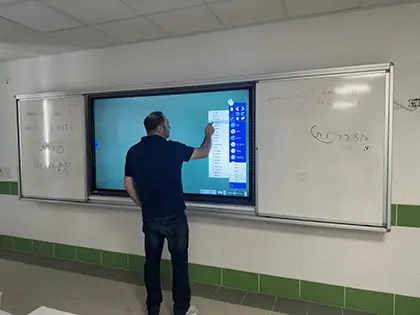 Group Introduction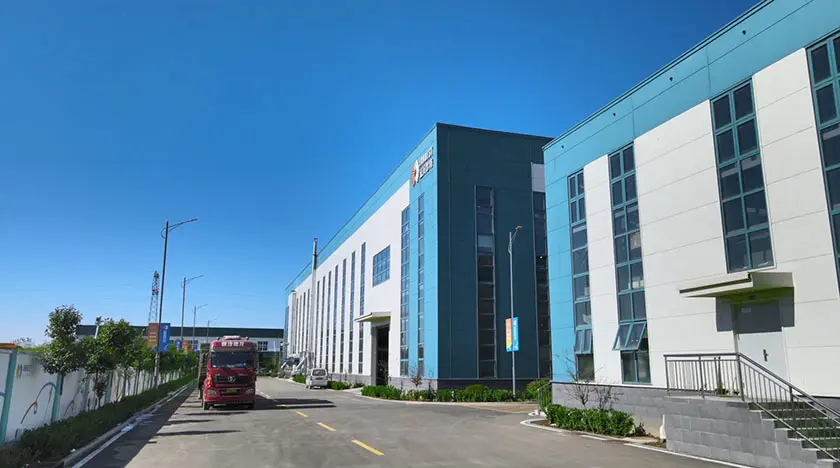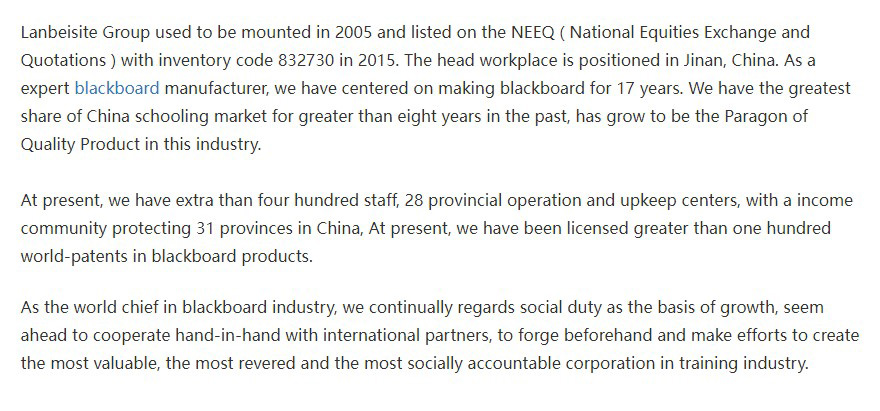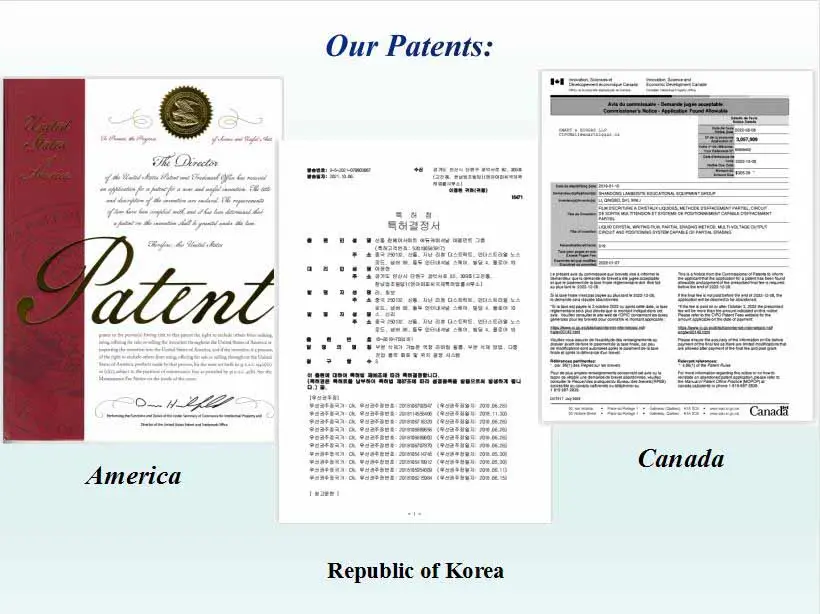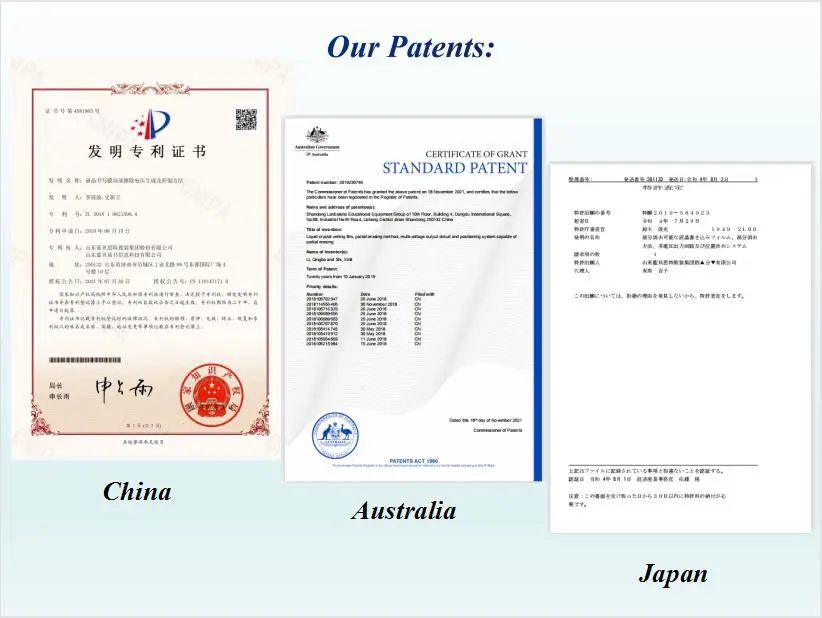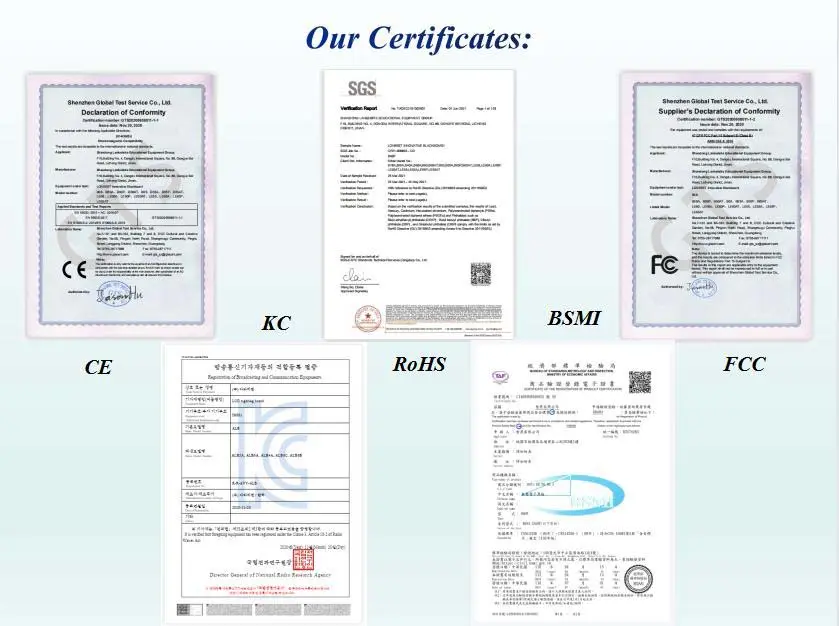 Exhibition pictures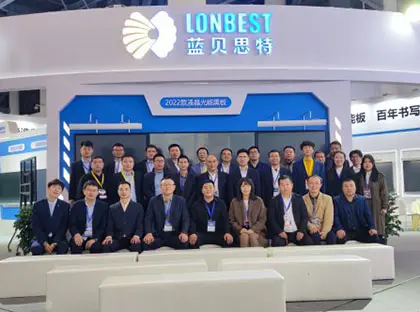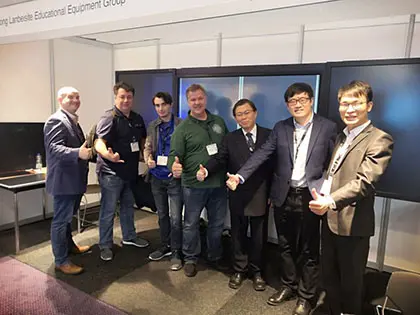 2020 Qingdao                                                                                              2021 Barcelona ISE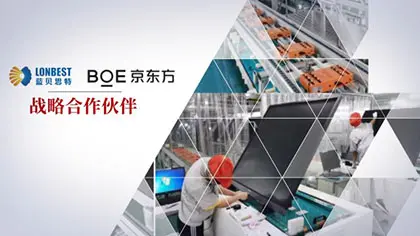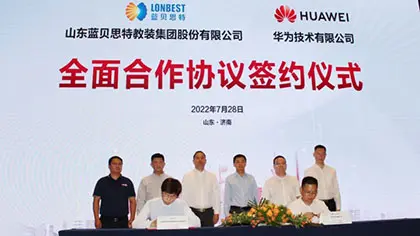 2021 Strategic Cooperation with BOE                                          2022 Hand-in-Hand with Huawei
Certifications


FAQ

1.how can i select a suitable length for our project?
Please kindly inform us the size of the touch display, after which we are able to advise a suitable model.
2.how do you manipulate pleasant? and how long of your guarantee time?
Our qc assessments every system strictly to make certain every manner is eligible.
Earlier than loading, we'll check and make certain one hundred% excellent fine.  
Our assurance is three years.