Magnetic White Writing Horizontal Sliding Board for School
1.  High Quality Material - The surface is made of lacquered steel sheet or ceramic steel sheet, the frame is made of aluminium alloy frame and the back is made of galvanised steel plate, which is strong and durable.
2.  Beautiful and generous appearance - the use of special hidden sliding groove, sliding components can not be seen, while effectively preventing the sliding board off the track pop-up, good reliability.
3, with self-locking device - whiteboard is not in use, you can lock the sliding board to cover the whiteboard to achieve the purpose of protecting the whiteboard, effectively protect the interactive whiteboard.
4、Integrated design - seamless integration with the traditional teaching mode, easy for students in all parts of the classroom to watch, so that teachers do not have to switch back and forth between the traditional writing boards and interactive whiteboards when teaching, saving time and effort.
Contact Now
Product Details
The choice between the two materials depends on your specific requirements and budget. If you prioritize durability and are willing to invest in a long-lasting product, the ceramic steel sheet is recommended. If budget considerations are more important, the lacquered steel sheet is a suitable option that still offers a satisfactory writing and wear-resistance.

With its combination of durability, resistance to corrosion, and appealing design, the aluminum alloy frame contributes to the longevity and visual appeal of the sliding whiteboard.
The combination of ABS material and curved design adds both durability and safety to the whiteboard, making it a reliable choice for various school classroom.
Applications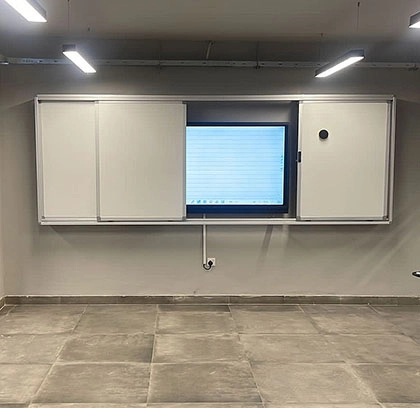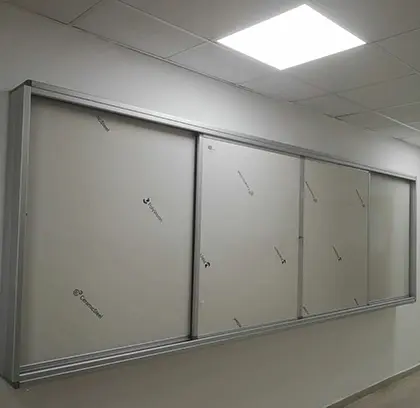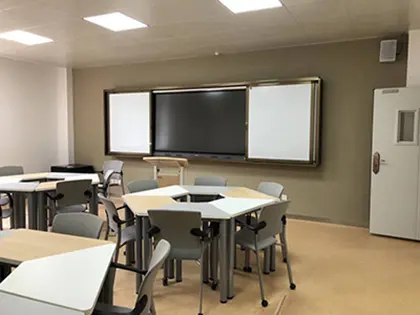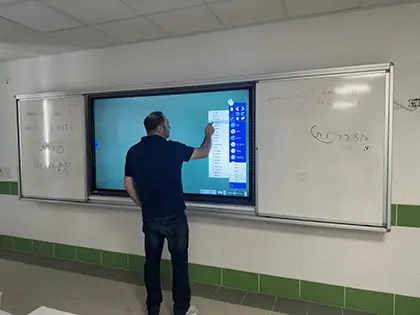 Group Introduction


Shandong Lanbeisite Educational Equipment Group Co., Ltd. is an enterprise specialising in educational equipment and solutions.  The company offers a comprehensive range of educational equipment products and services, and is committed to providing high-quality teaching equipment and promoting educational development and innovation.
Lanbeisite Group was founded in 2005.  The sales network covers 31 provinces, municipalities and autonomous regions in China and a dozen countries and regions in Europe, North America and Africa, etc.  It is committed to solving the problem of dust pollution of blackboards.  Now company has developed a blackboard that completely solves the dust problem. It owns more than 300 intellectual property rights at home and abroad.
As a well-known supplier of educational equipment, Lanbeisite Group has advanced production facilities and technical team, which is dedicated to the research, development and production of all kinds of teaching equipment, including electronic writing boards, traditional blackboards, electronic whiteboards and so on.  The company focuses on product quality and innovation, and continuously improves product performance and user experience through continuous R&D and brand building.
Lanbeisite Group focuses on customer needs and user feedback, and takes customer satisfaction as its core value.  By providing high-quality products and services, it has won extensive customer trust and reputation.  Adhering to the philosophy of integrity, innovation and co-operation, the company continues to promote the development of the educational equipment industry and contribute to the improvement of education.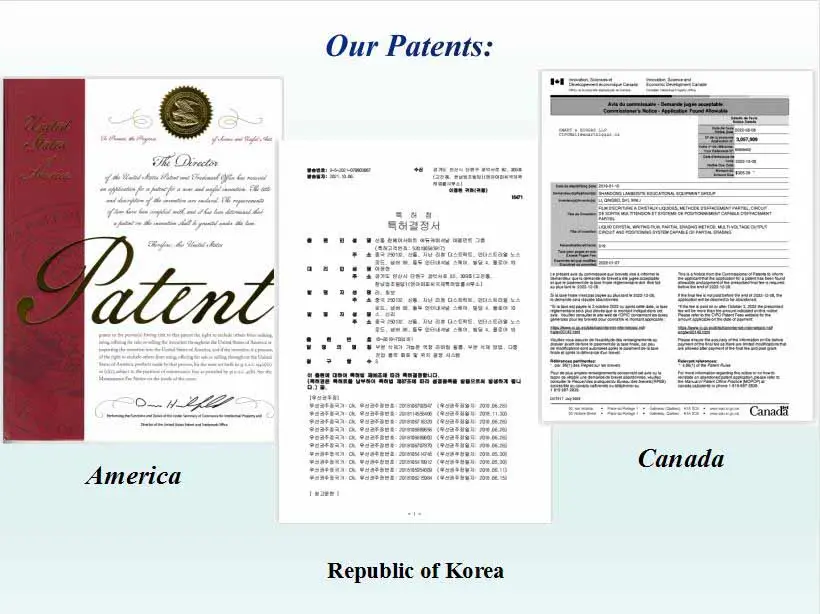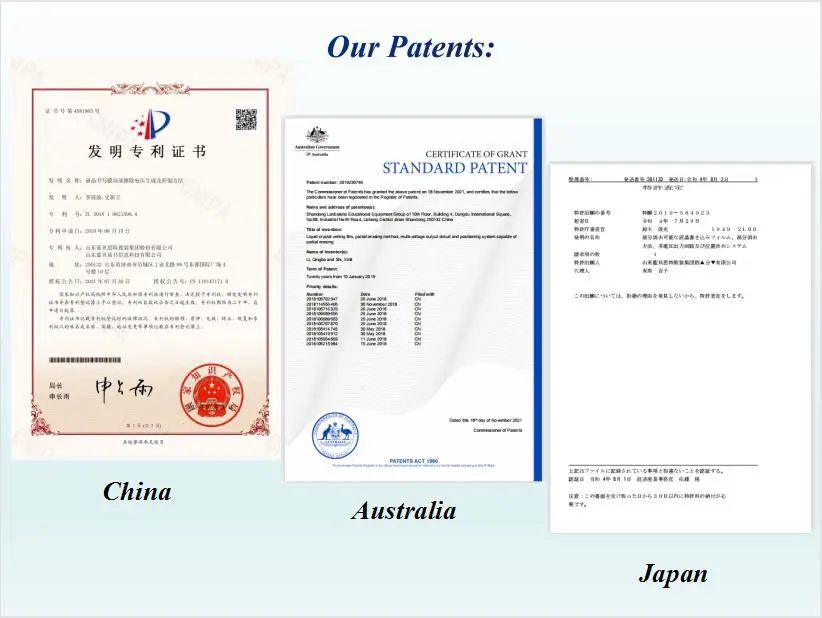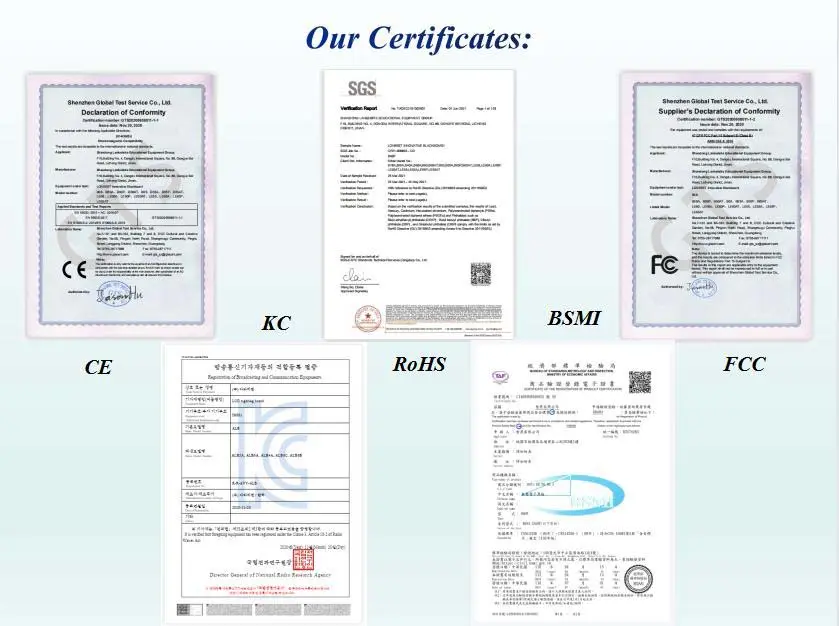 Exhibition pictures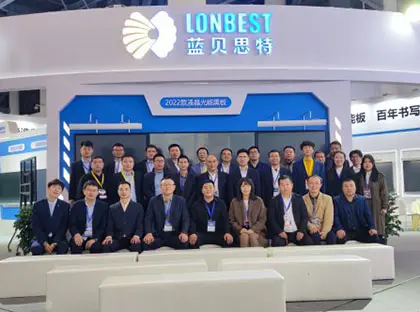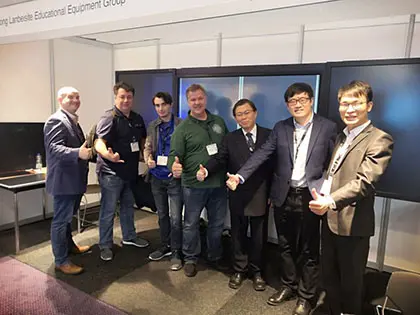 2020 Qingdao                                                                           2021 Barcelona ISE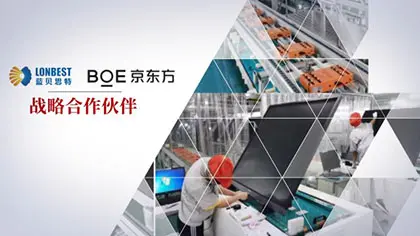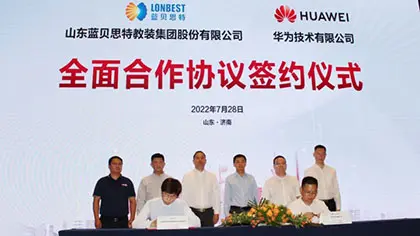 2021 Strategic Cooperation with BOE                                          2022 Hand-in-Hand with Huawei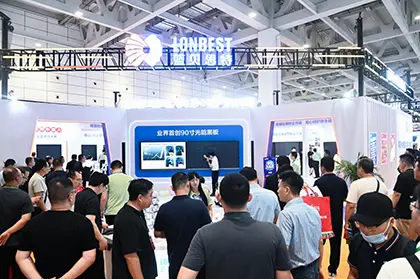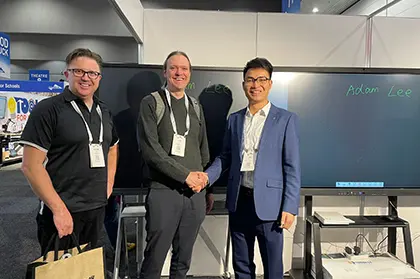 2023 Jinan                                                                                 2023 EduTech Australia 
Product packaging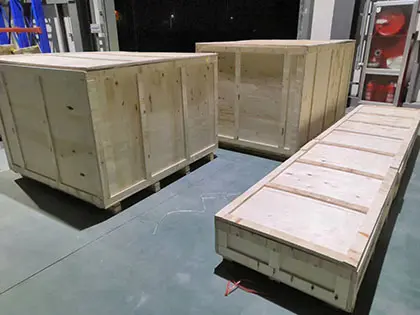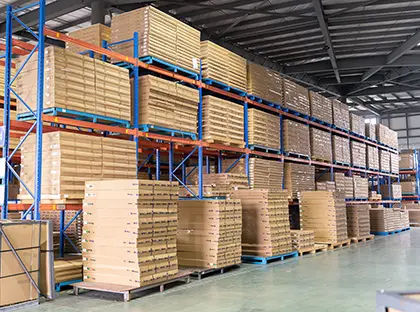 FAQ

Do you have any other sizes?
Yes, you can tell us the size of your electronic whiteboard, we can recommend you the appropriate size of the sliding whiteboard; We can also customize the size you need.