60" School Writing Board Electronic Blackboard For Teaching
1.   Completely restore the writing handwriting, bringing a real writing experience.
2.   No dust pollution, completely solve the problem of writing dust, to protect the user's health.
3.   No consumables, medium hardness objects can be used as writing tools, even your fingernail.
4.   Relying on the reflection of natural light, it displays green handwriting, no electricity, no radiation, protect your eyesight.
5.   Electronic writing blackboard with one-key erase and partial erase function, instantly erase clean, no more than 2 seconds, improve efficiency.
6.   Low power consumption, writing display does not require electricity, only erase when the need for weak power.
Contact Now
Product Details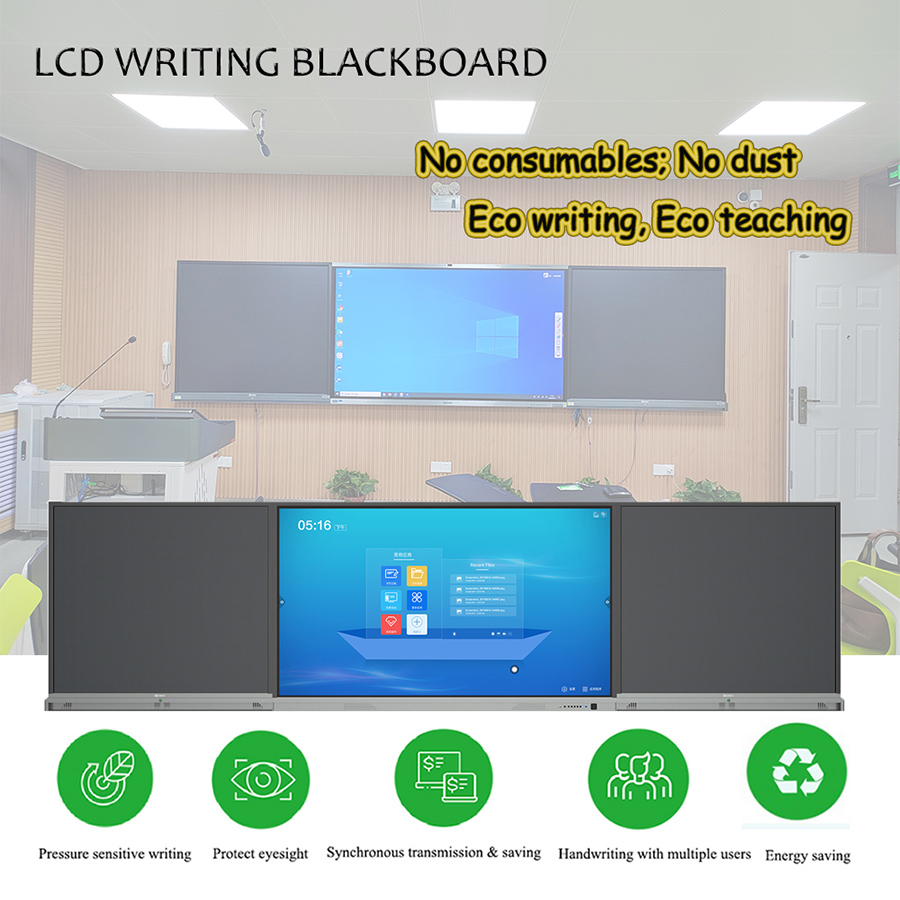 Electronic writing blackboard eliminates the need for disposable consumables like chalk and markers.   With its non-electronic design, it not only ensures a dust-free writing experience but also helps protect eyesight.   Offering the convenience of writing anytime and anywhere, this innovative blackboard incorporates all the traditional functions of a blackboard along with modern high-tech features.   For instance, it can save and transfer the content written on the blackboard to a large display simultaneously, allowing for easy sharing and collaboration.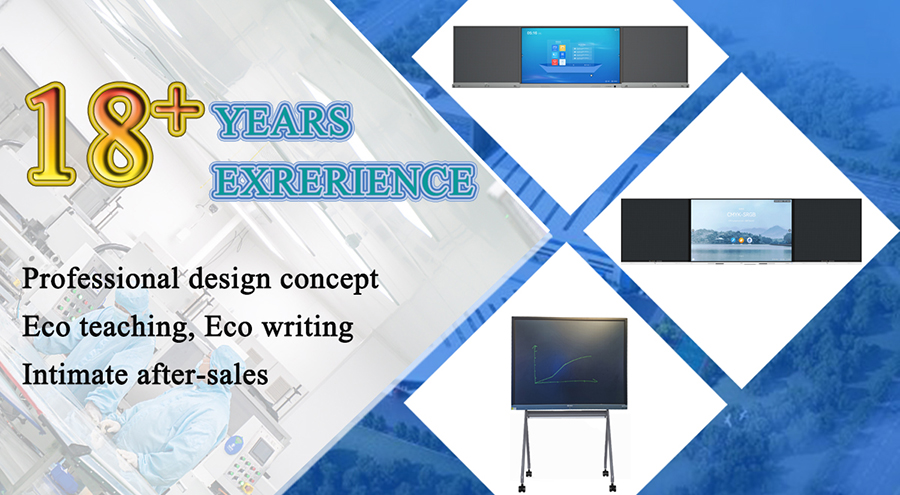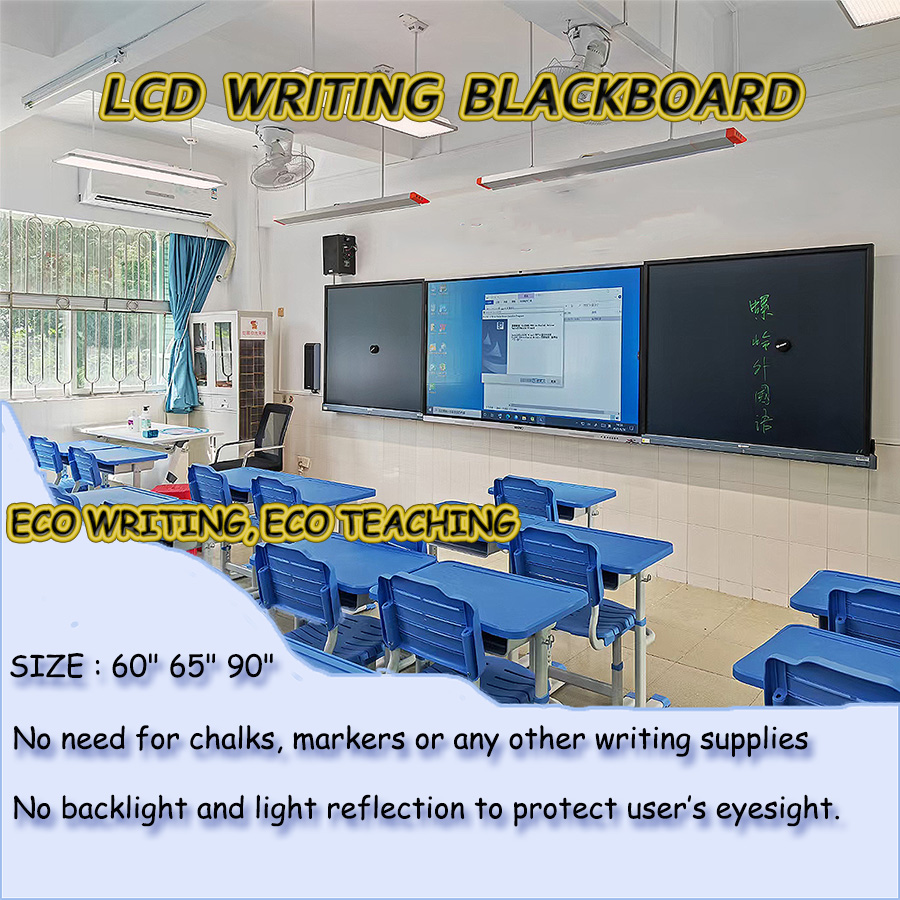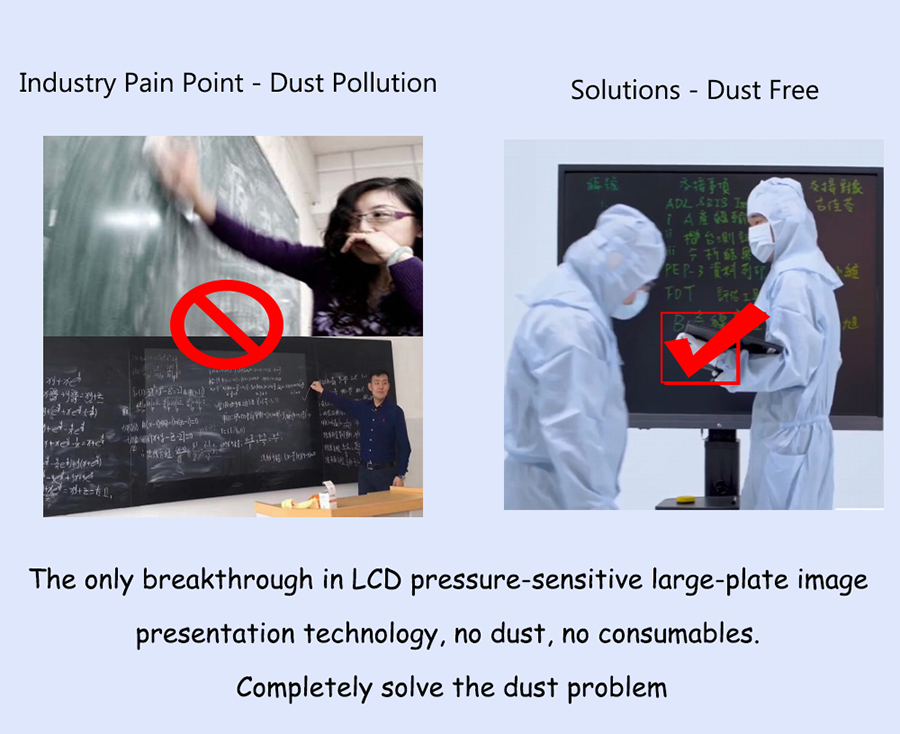 The eco-friendly electronic writing blackboard, a game-changer in writing technology. With no need for disposable markers or chalks, it allows you to write using any objects, even your own finger nail. Say goodbye to dust pollution caused by traditional blackboards - this clean and green product ensures a healthier writing experience for users.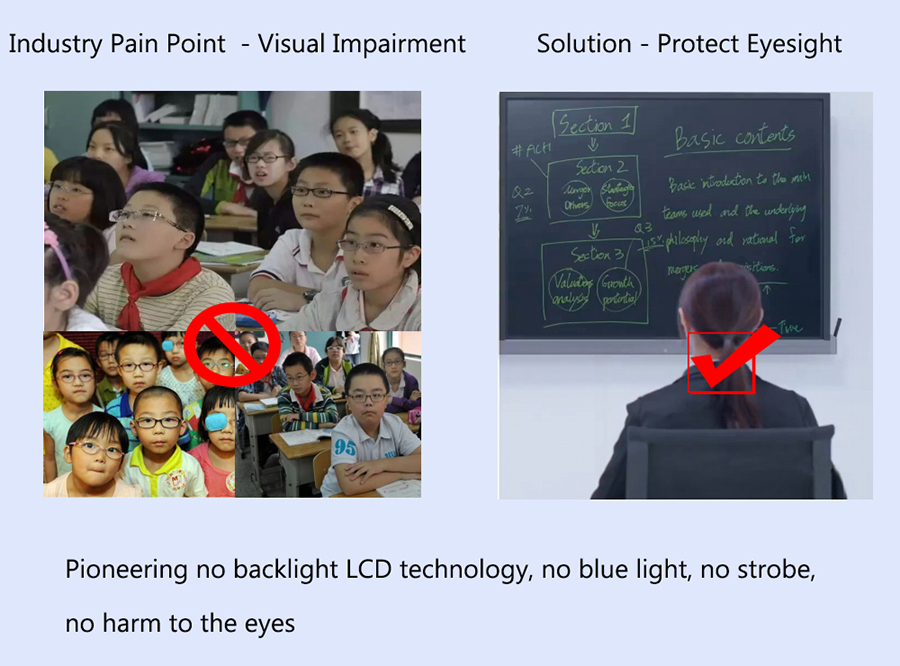 Electronic blackboard display writing by reflecting natural light, free from harmful blue light and radiation. Ensuring no eye fatigue even after prolonged use, making it the perfect choice for classroom. With a visible distance of up to 40 meters and a viewing angle of ≥ 145°, everyone in the classroom can easily read the content on the board. Say goodbye to strained eyes and hello to a comfortable and eye-protective writing experience.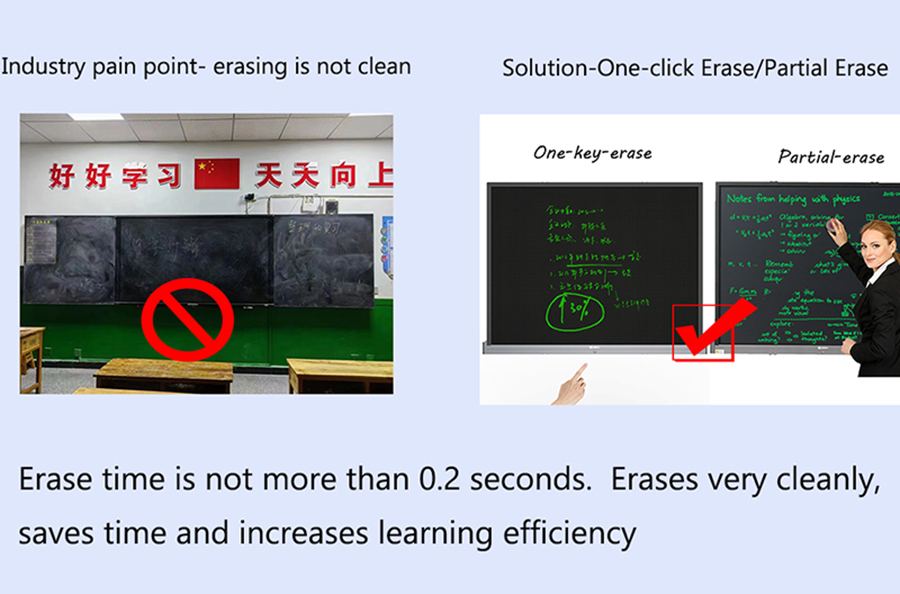 Experience the convenience of our electronic writing blackboard with its one-key erasing feature. Equipped with a front erase button, it allows teachers and students to instantly remove the blackboard handwriting, reducing the burden of manual wiping. With a lightning-fast erase time of less than 0.2 seconds, teaching efficiency is greatly enhanced. Additionally, enjoy the flexibility of partial erasing - simply use the board eraser and gesture to erase specific content as needed. The erase precision is superior, with a precision of less than 10mm*10mm, and a minimal erase delay of less than 60ms, ensuring precise and seamless editing of your work.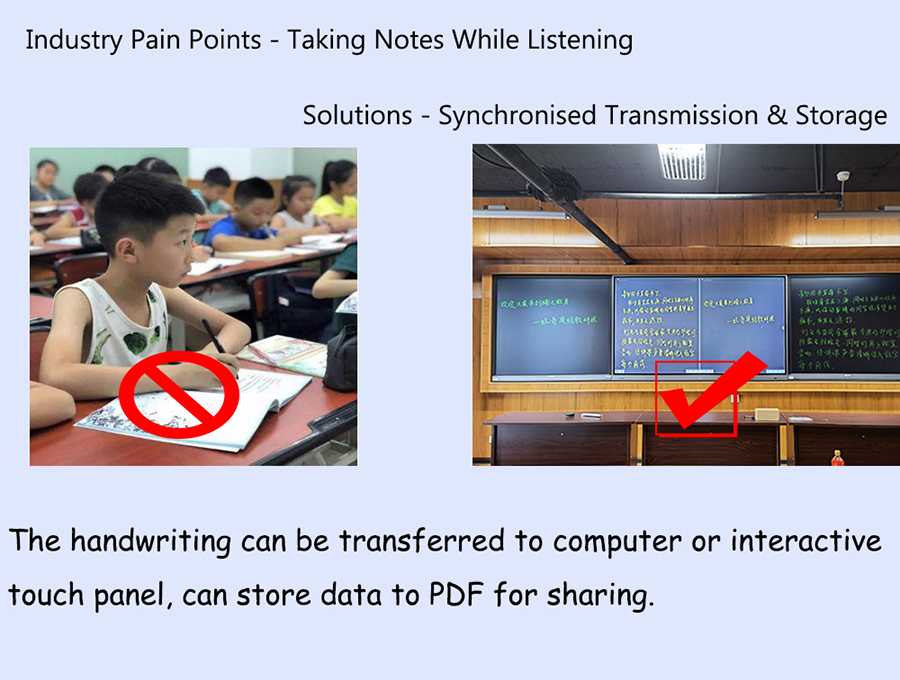 LCD writing blackboard using infrared technology, support for real-time transmission of the board handwriting, to solve the existence of dead corners in the classroom, or a larger classroom viewing problems.
The blackboard can form a PDF file in the software terminal, easy to pass to students, parents, school management and repeated viewing and use, saving students the energy of the classroom note-taking, maximising the value of the blackboard.
Application Case
---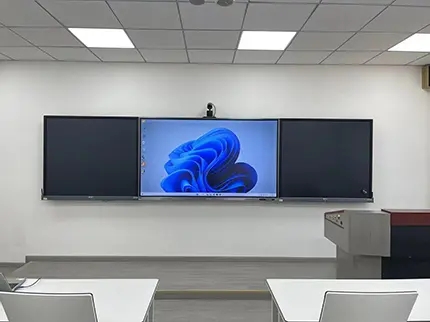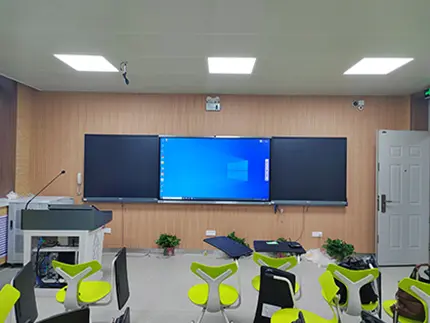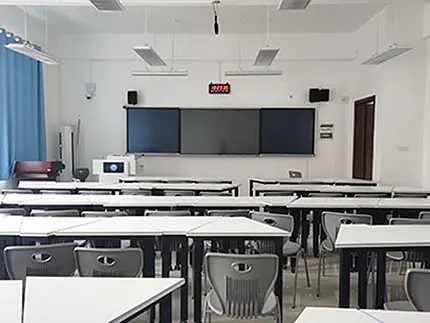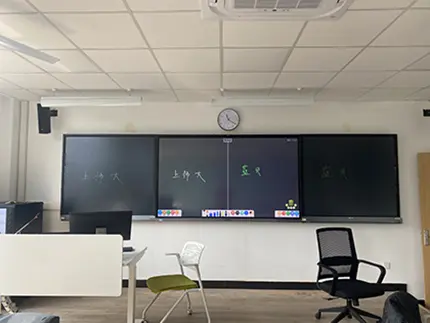 Company Profile
---

Shandong Lanbeisite Educational Equipment Group, was founded in 2005, is a blackboard manufacturer, has its own R & D team, sales team, after-sales team, quality control team, manufacturing team, etc.  All products are their own research and development and production.  Truly realize the core technology, key components, software all independent control, independent development, independent manufacturing, fully own their own intellectual property rights, with more than 300 intellectual property rights at home and abroad.  The sales network covers 31 provinces, municipalities and autonomous regions across the country, as well as more than a dozen countries and regions in Europe, North America and Africa.
The company has been striving to provide dust-free, healthy, and smart writing solutions for its customers.   With its innovative technology, company aims to be the global leader in writing solutions.   The company is committed to creating a new smart education ecosystem and advancing the quality and excellence of the education sector.

Certifications
---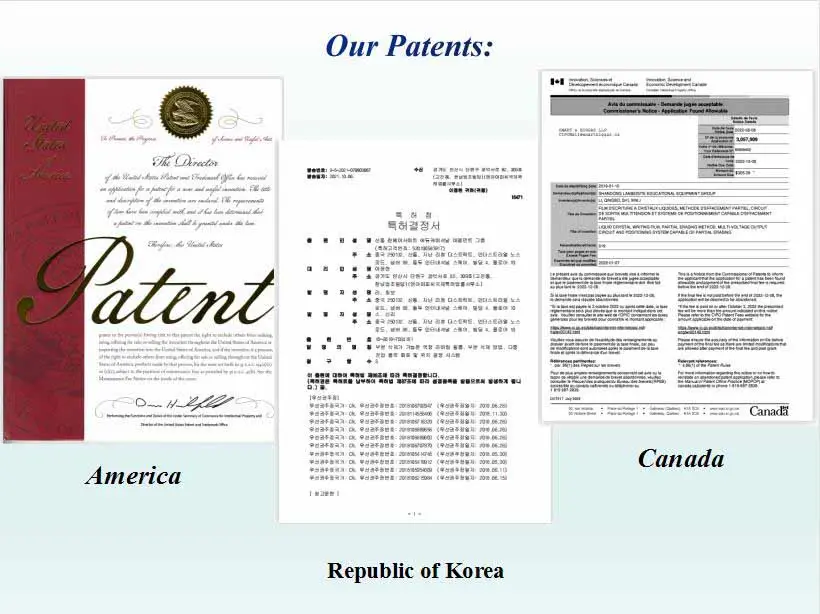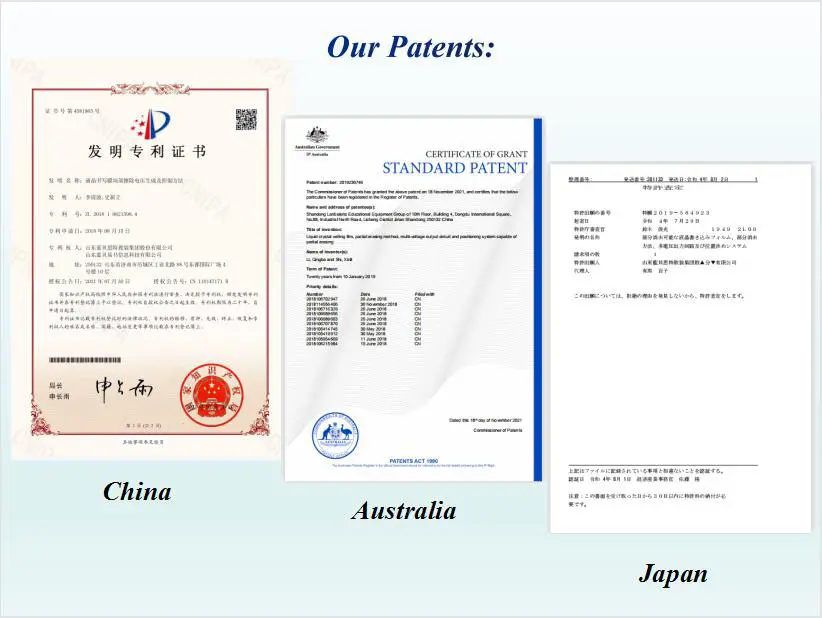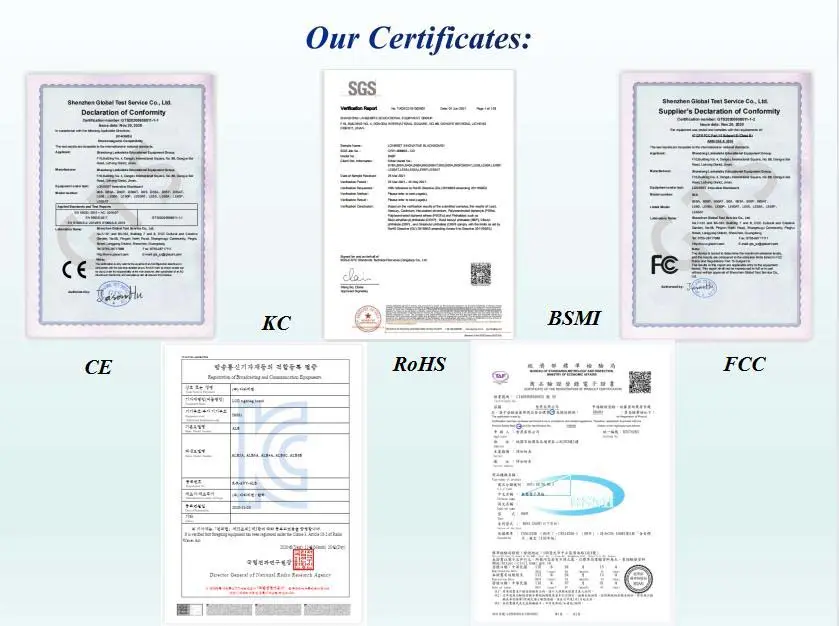 Exhibition
---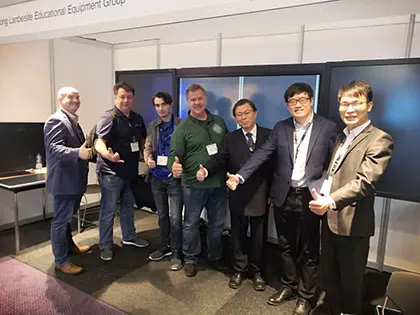 2020 Qingdao                                                                               2021 Barcelona ISE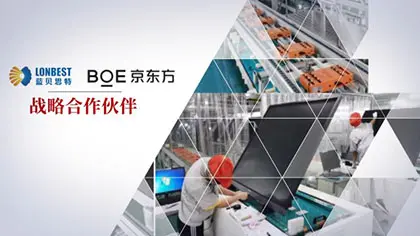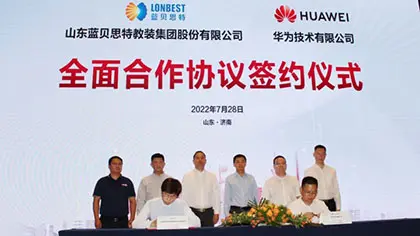 2021 Strategic Cooperation with BOE                                           2022  Hand-in-Hand with Huawei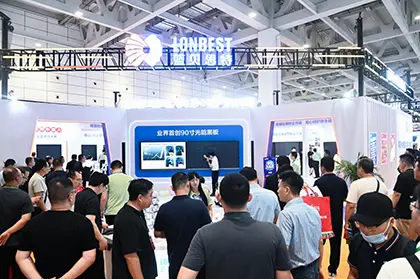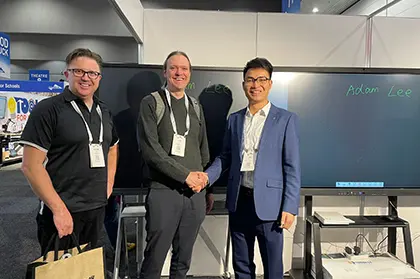 2023 Jinan                                                                               2023 EduTech Australia                            
Product Packaging
---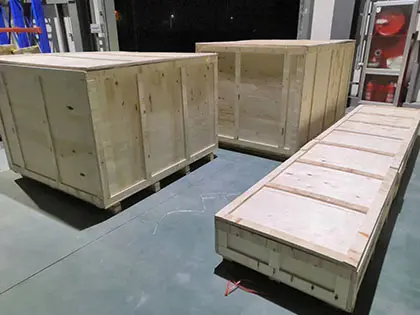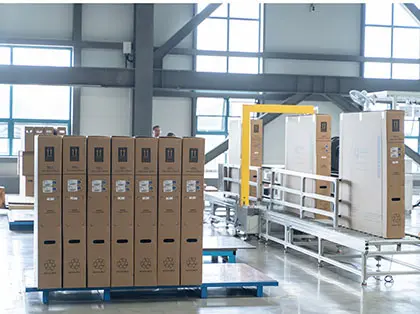 FAQ
1. Does the LCD Writing Blackboard come with an electronic whiteboard?
We mainly sell electronic writing blackboards mounted on both sides, if you need a whiteboard in the middle, we can also provide it. The bottom frame of our electronic blackboard is adjustable and is a perfect match with most whiteboards on the market.