LCD Writing Board E-Writing Blackboard With Partial Erasing
1. LCD writing blackboard relies on pressure to change the molecular arrangement of liquid crystals, allowing for writing with any objects, including finger nails.
2. It displays green handwriting by relying on the reflection of natural light,  no backlight, promoting eye health.
3. Equipped with a removable 18650 rechargeable lithium battery, the blackboard ensures long-lasting usage with a capacity of at least 2600mAh.
4. Electronic blackboard frame is constructed with sturdy and durable aluminium alloy material, ensuring reliable performance and longevity.
5.  The handwriting can be transferred to computer or interactive touch panel, can store data to PDF for sharing.
Contact Now
Product Details
The LCD writing blackboard is an eco-friendly product. The electronic blackboard completely solves the problem of classroom dust and protects the health of teachers and students.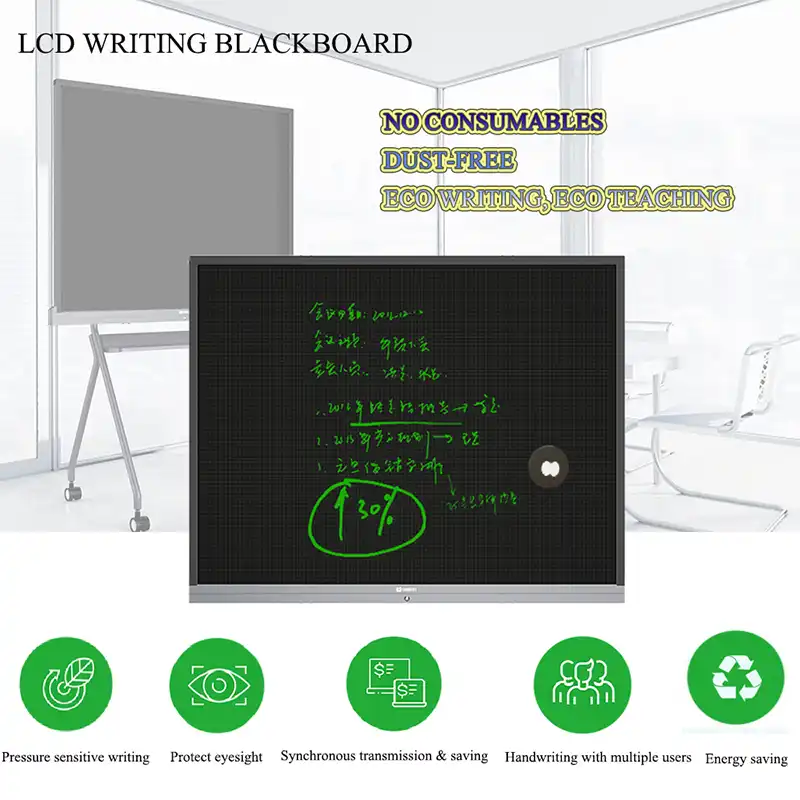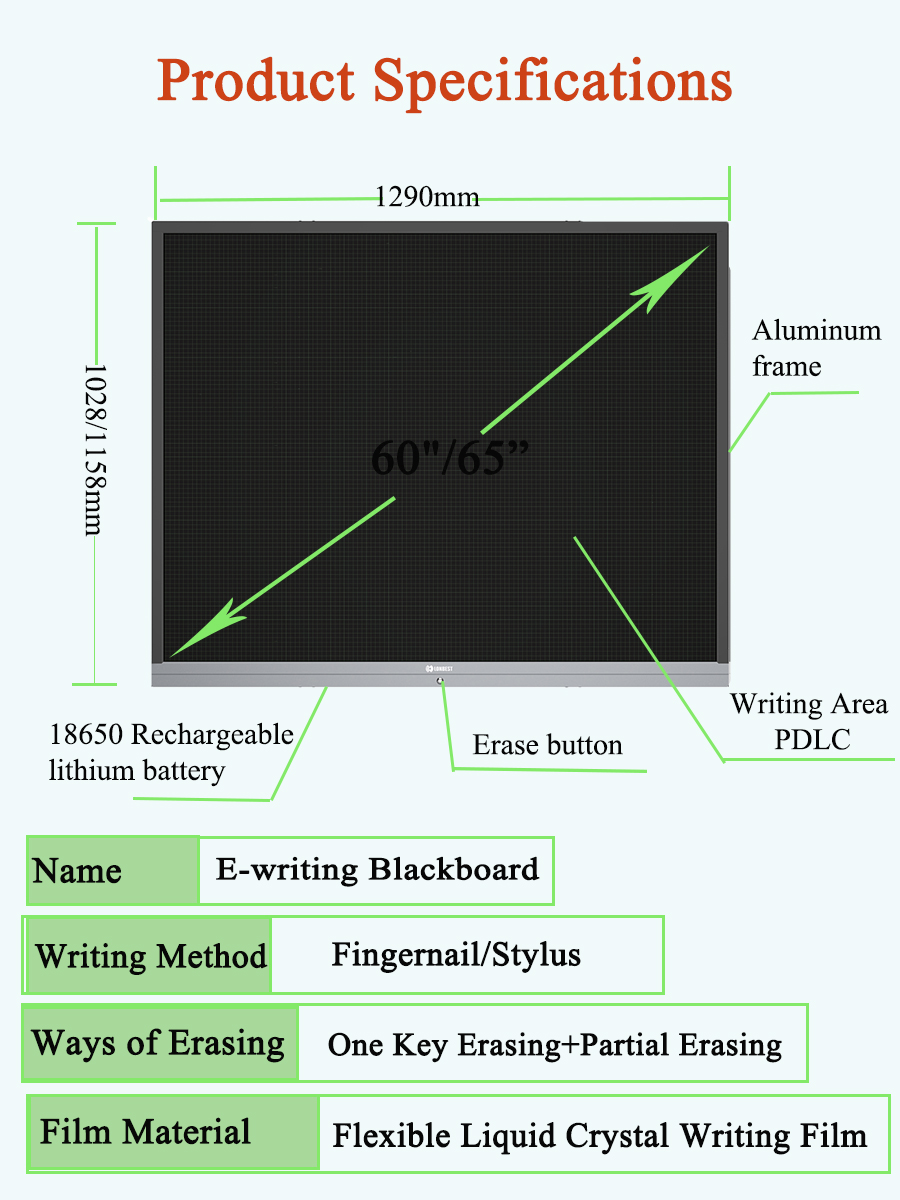 Product Features
---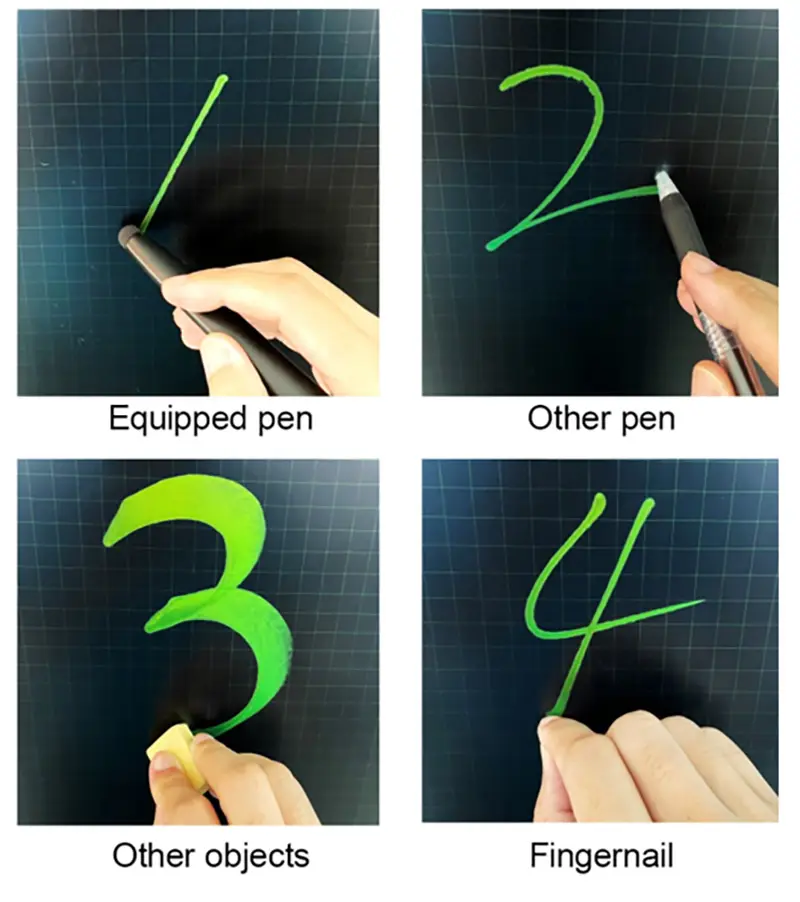 Dust-free & Eco-friendly
Eliminating the need for consumables such as chalks and markers.  Writing can be done with a variety of medium-hard objects, including fingernails.  Prevents dust pollution in the classroom. LCD writing blackboard is an environmentally friendly writing blackboard。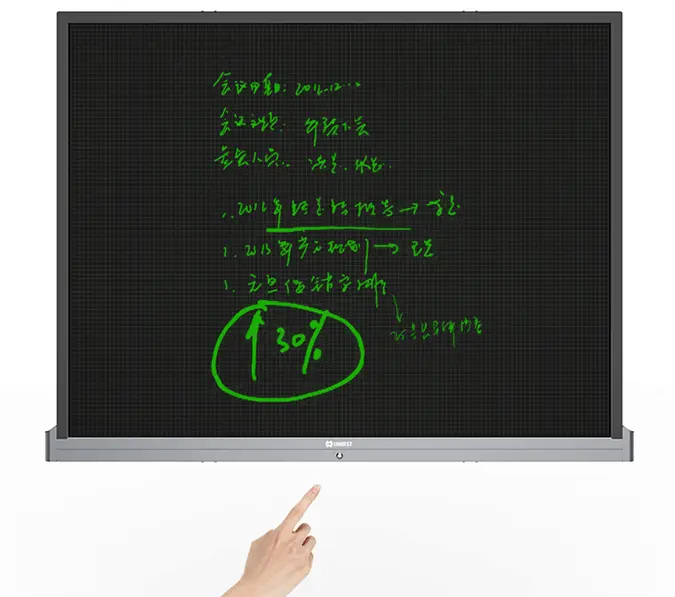 one-key erasing
The E-Writing Blackboard features a convenient and time-saving one-click erase function.    With just a simple touch of a button, the entire contents of the blackboard are instantly cleared, eliminating the need for manual wiping or erasing.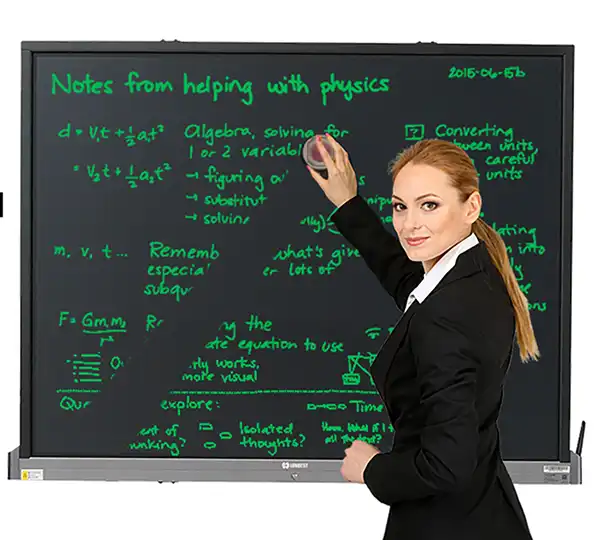 Partial erasing
The LCD Writer Blackboard's Partial Erase function offers enhanced accuracy and flexibility during the editing process. Users can effortlessly erase specific areas of content without affecting the rest. Use chalkboard eraser or the palm of your hand  to erase partial content optionally.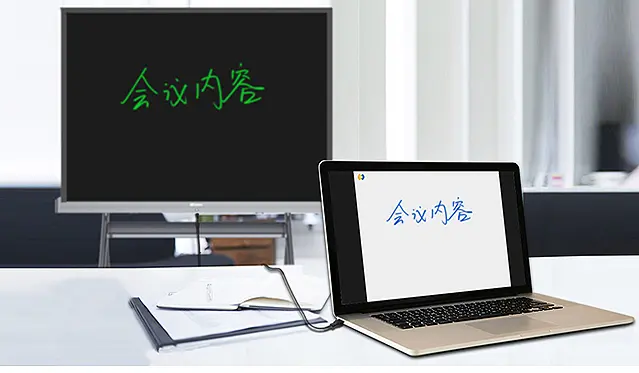 Synchronous transmission & saving
The Electronic Writing Blackboard's synchronised transfer feature enables real-time content sharing with other devices, such as computers or electronic large screens, boosting collaboration and presentation capabilities. With a simple button press, the content on the blackboard can be instantly saved as a PDF, eliminating the manual transcription of notes and streamlining workflow with enhanced convenience and efficiency.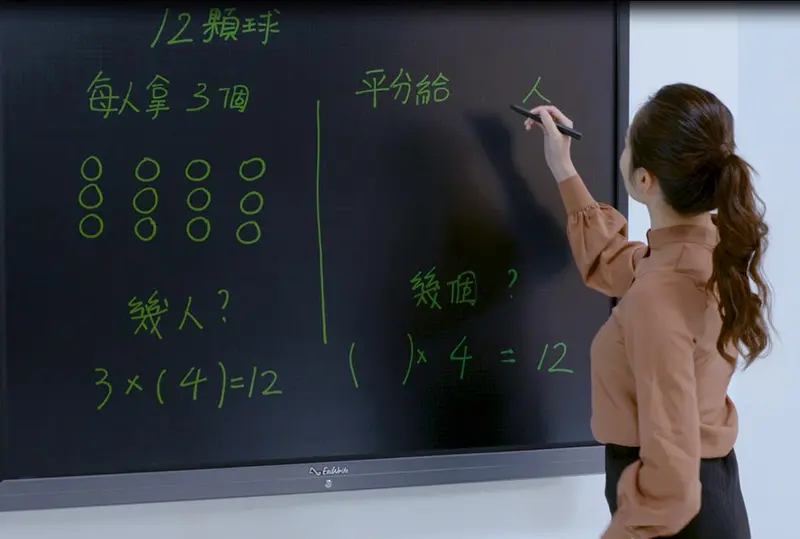 Pressure sensitive writing
The electronic writing blackboard can recognise the writing pressure on the blackboard, and the fonts will be different thicknesses for different writing strengths. This feature enhances the realism of writing, providing a more natural and intuitive feel. This feature ensures a superior writing experience that closely resembles traditional handwriting on paper.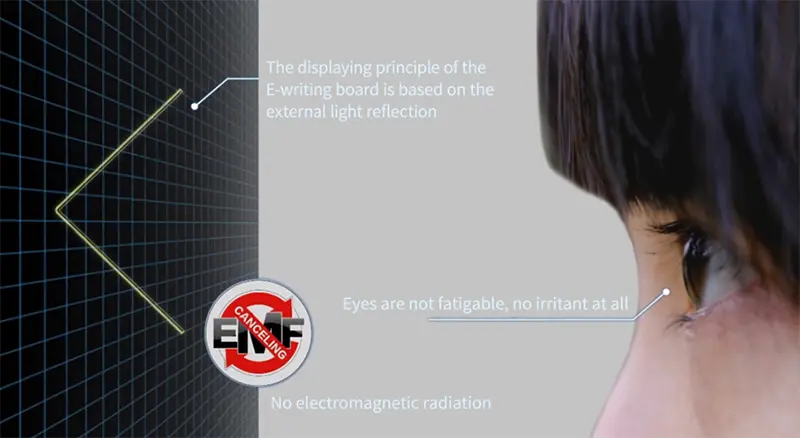 No backlight & No radiation
The LCD writing blackboard is designed with a backlight-free and radiation-free display to prioritize the protection of the user's eyesight.  By relying on the reflection of natural light to form display fonts, it creates a softer and more gentle visual experience compared to devices that utilize direct backlighting.  This thoughtful design promotes eye comfort and reduces potential strain, making it ideal for prolonged use without compromising on visual clarity.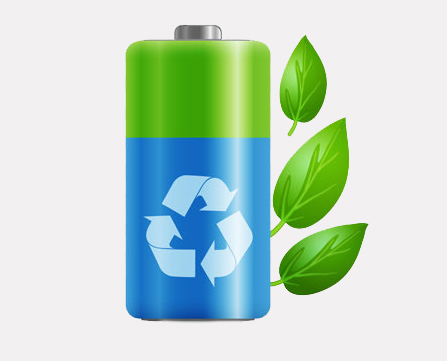 Energy Saving
The E-writing blackboard offers advantages in energy-saving and environmental protection. It operates without the need for electricity during writing and display, only requiring a small amount of power for content erasing. Equipped with a built-in rechargeable lithium battery, it can provide usage for at least three months on a single full charge.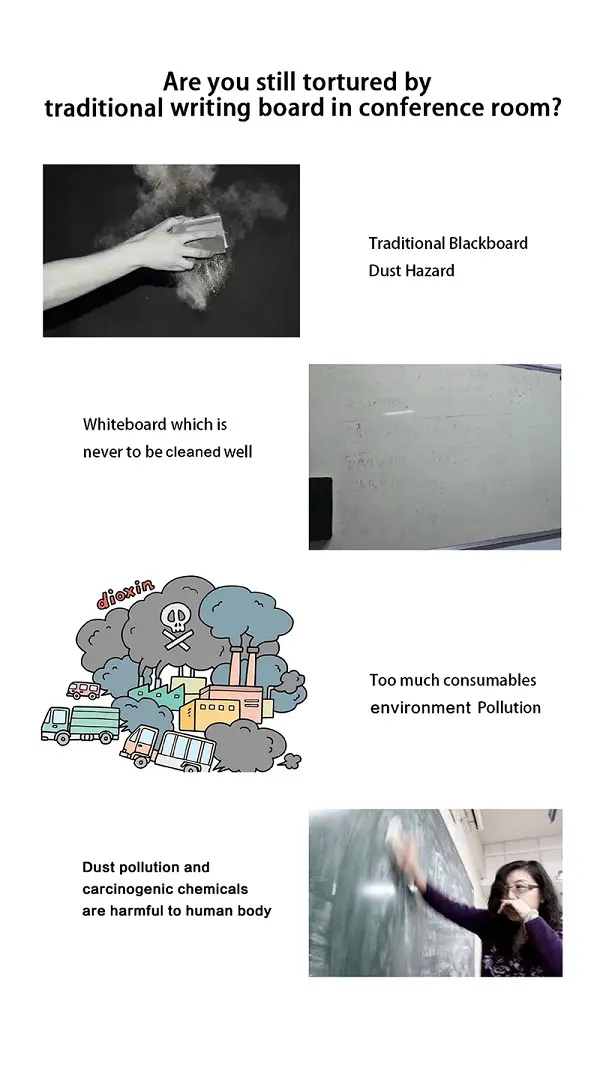 Product specification
---
LCD WRITING BLACKBOARD 

                        Catalogue                                                                            Details

                         Model

                  B60P / 60inch

                 B65P / 65inch

                  Writing Area(mm)

                    1234*943

                 1234*1073

            Physical Dimension(mm)

                1290*1028*28 

               1290*1158*28

             Frame Dimension(mm)

                   26mm(Top/Left/Right Frame); 56mm(Bottom)

                    Film Material

                          Flexible Liquid Crystal Writing Film

                Film Surface Finish

                                      Anti-glare technique

                  Frame Material

                                          Aluminum Alloy

              Frame Surface Finish

                                              Sand Blast

    Erasing Method Erasing Method

                                   One Key Erase / Partial Erase

                Writing Method

                                          Fingernail / Stylus

                     Battery

               18650 Rechargeable lithium battery *1; 2600mA

                       
                    Mounting

                                       Mounting on the wall

             Mounting on Mobile Stand with VESA Standard Bracket
Application Case
---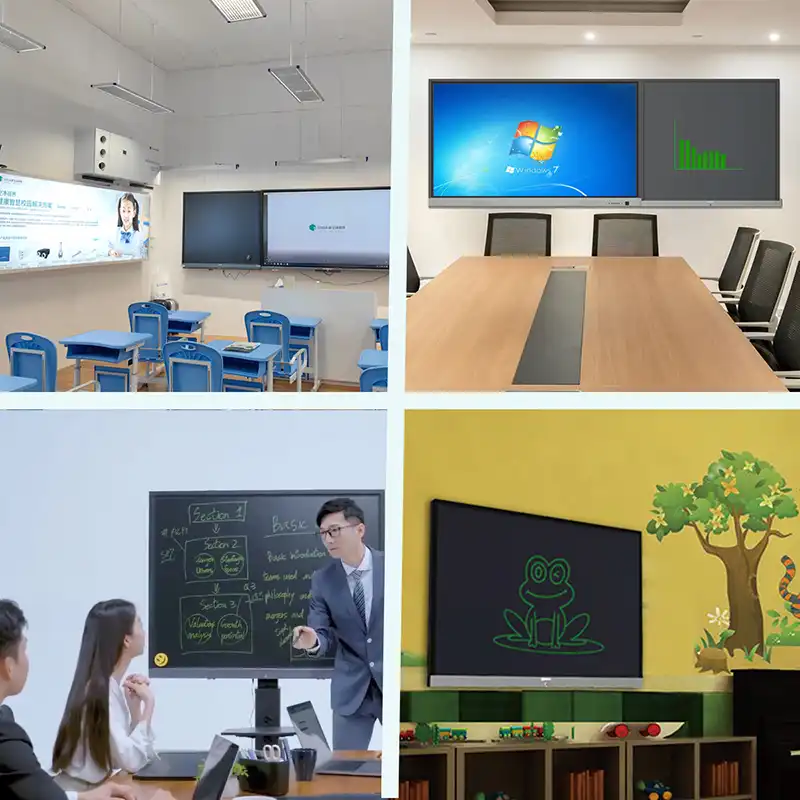 Certificates
---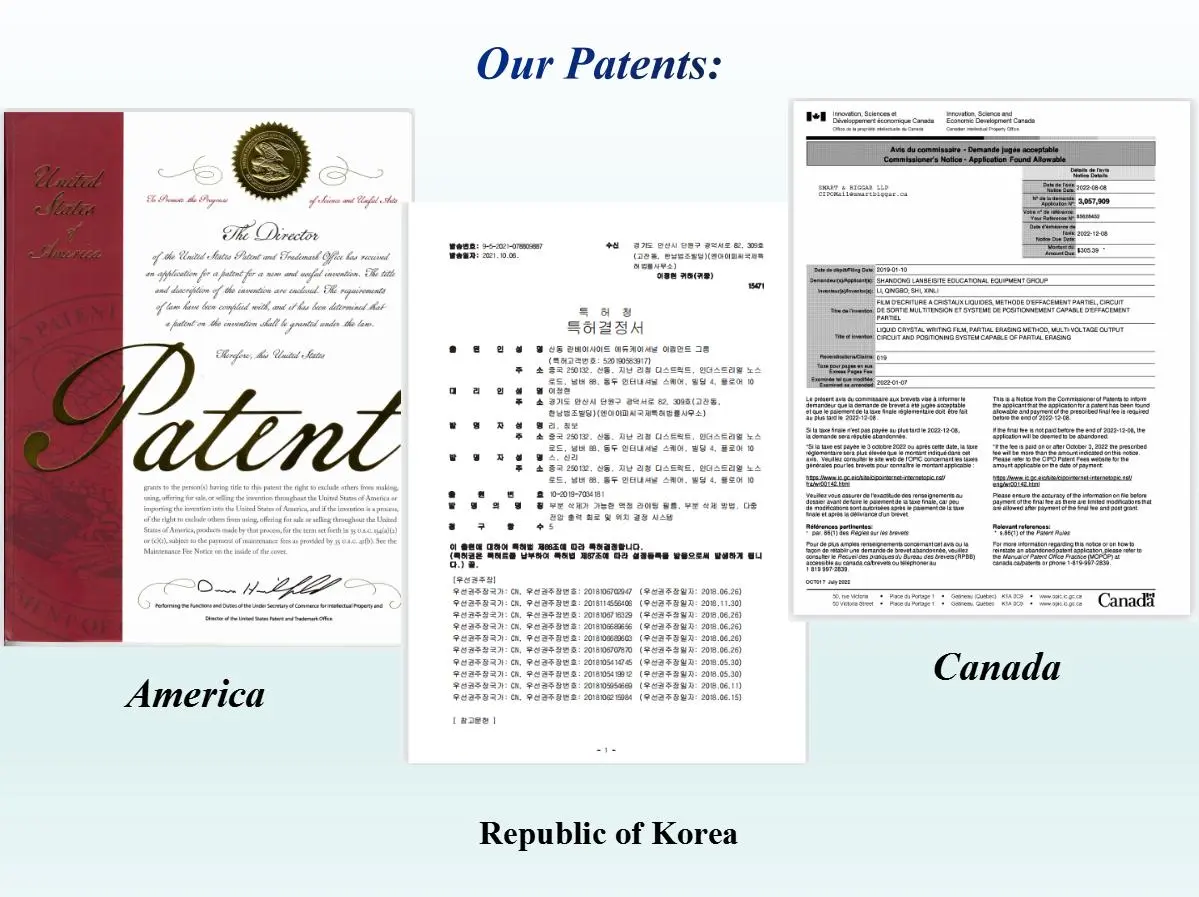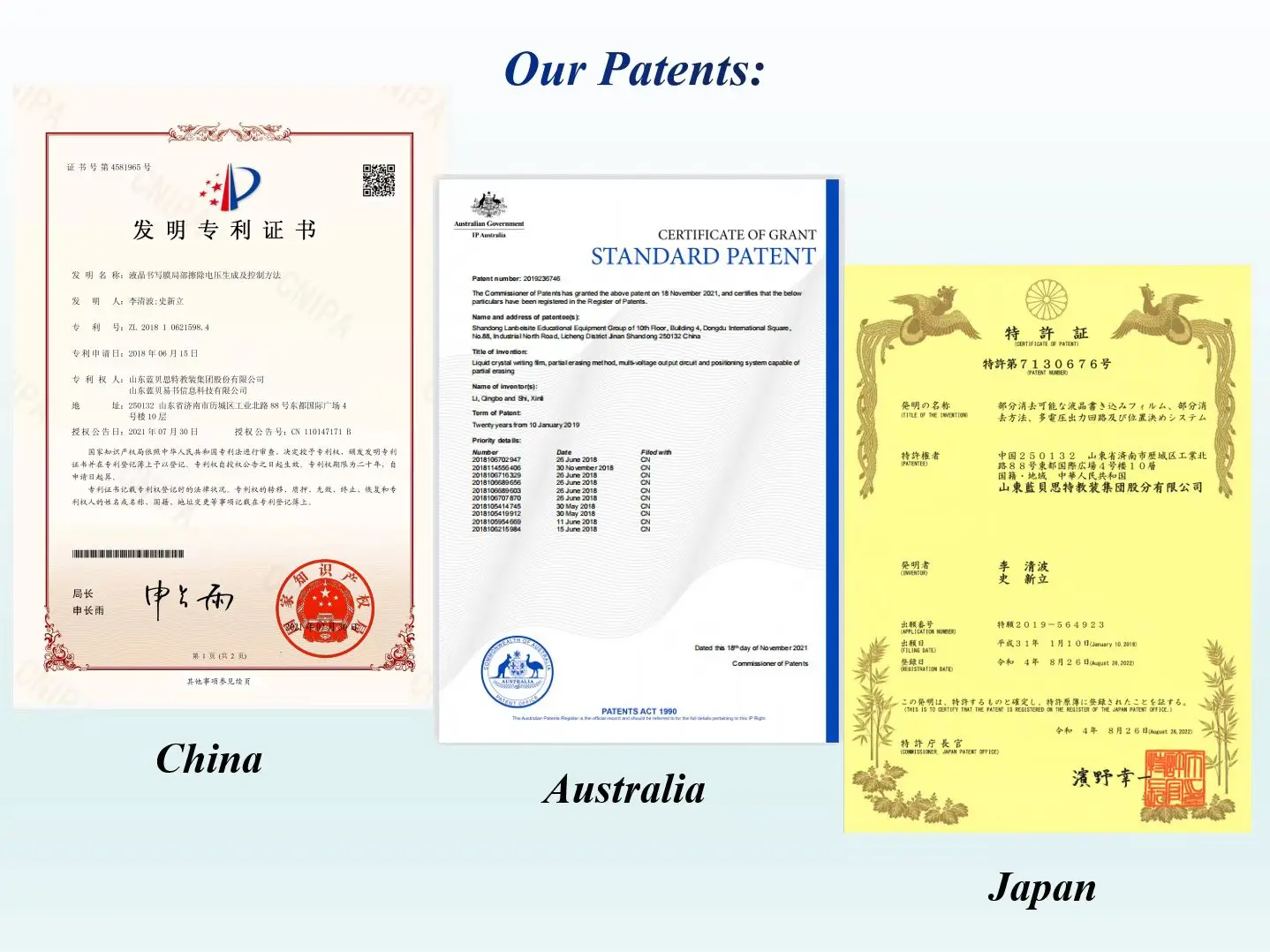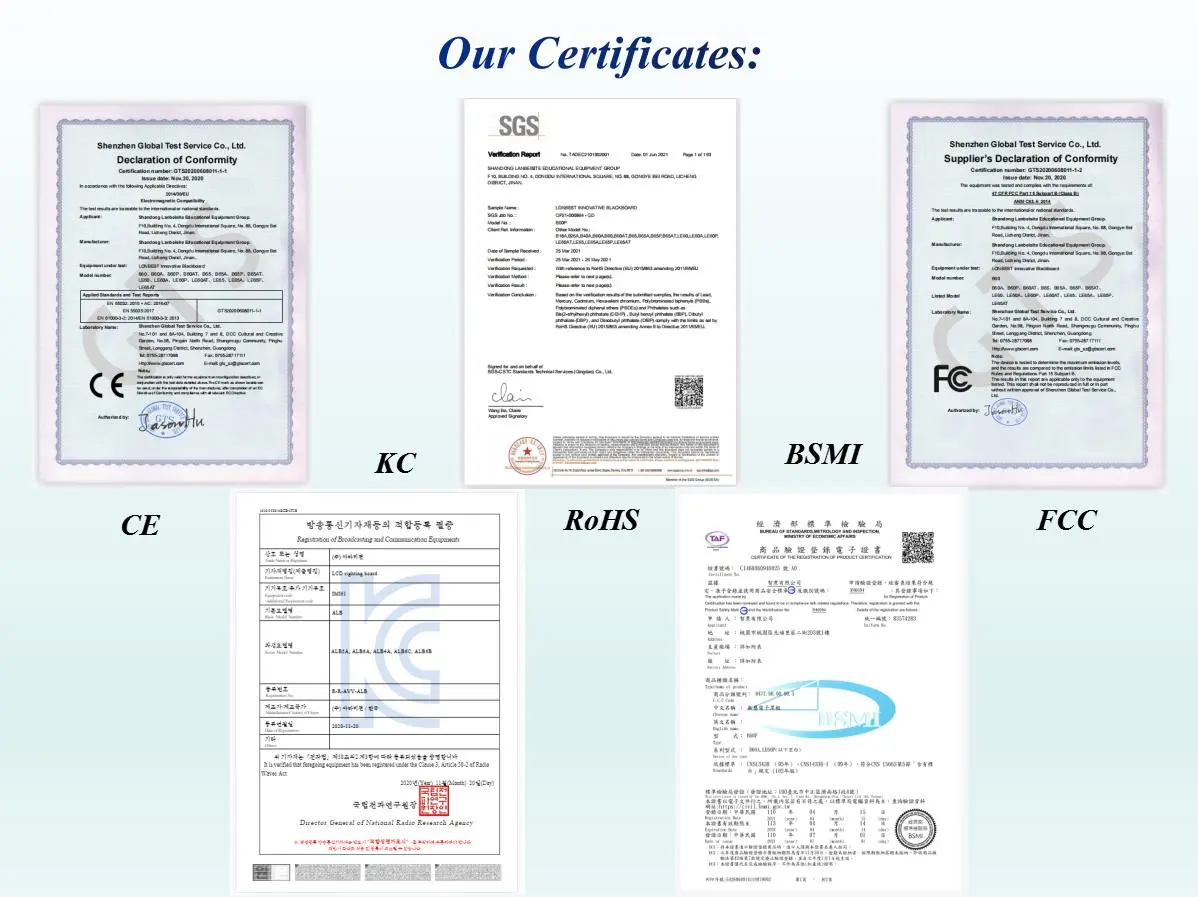 Group Introduction
---
         Established in 2005, Shandong Lanbeisite Group is a professional teaching equipment group enterprise integrating scientific research, production and sales.   The company implements total quality management (TQM), intensive management, to strengthen the connotation, emphasise the quality of business ideas, management quality, product quality, service quality as the fundamental, and make every effort to create a corporate image.   In 2015, the company successfully constructed and put into production the LCD module dust-free workshop (100-level clean area), and the LCD writing blackboard was launched, opening a new era of dust-free writing.   Truly realised the core technology, key components, software all independently controllable, self-developed, self-manufacturing, fully owned intellectual property rights, not subject to others.   The company focuses on scientific and technological innovation and the protection of intellectual property rights, filling the gaps of related technologies at home and abroad, the company has more than 200 authorised intellectual property rights.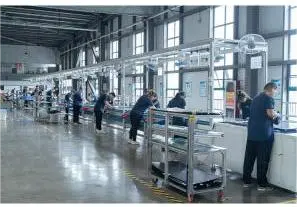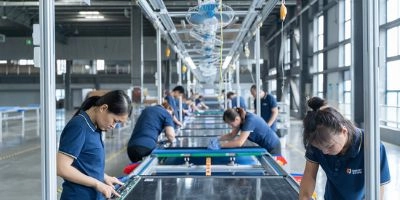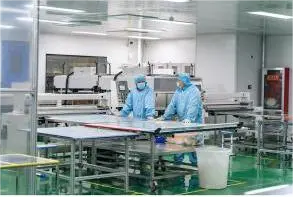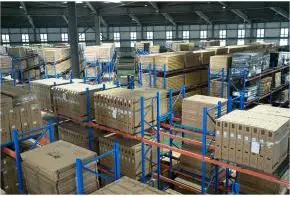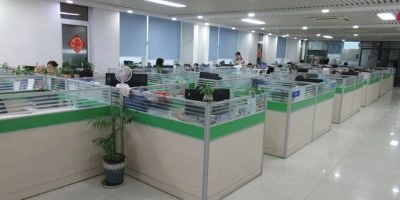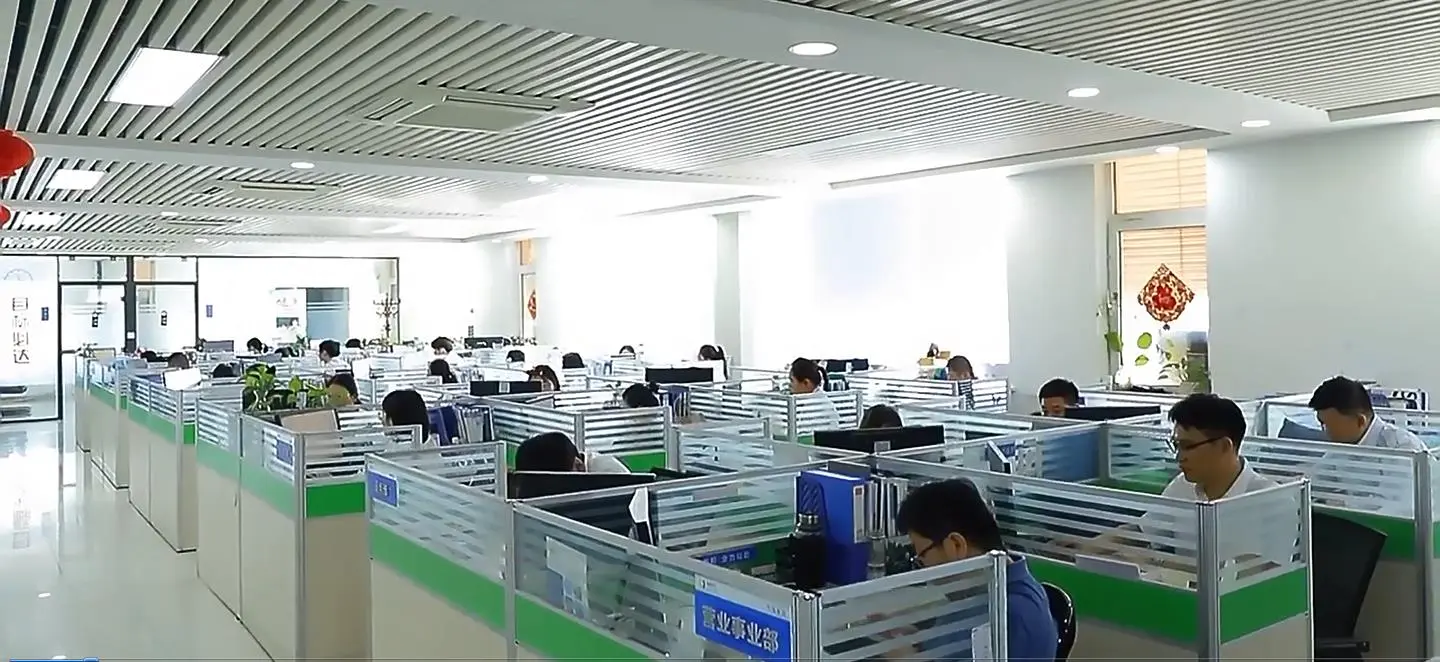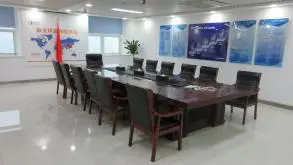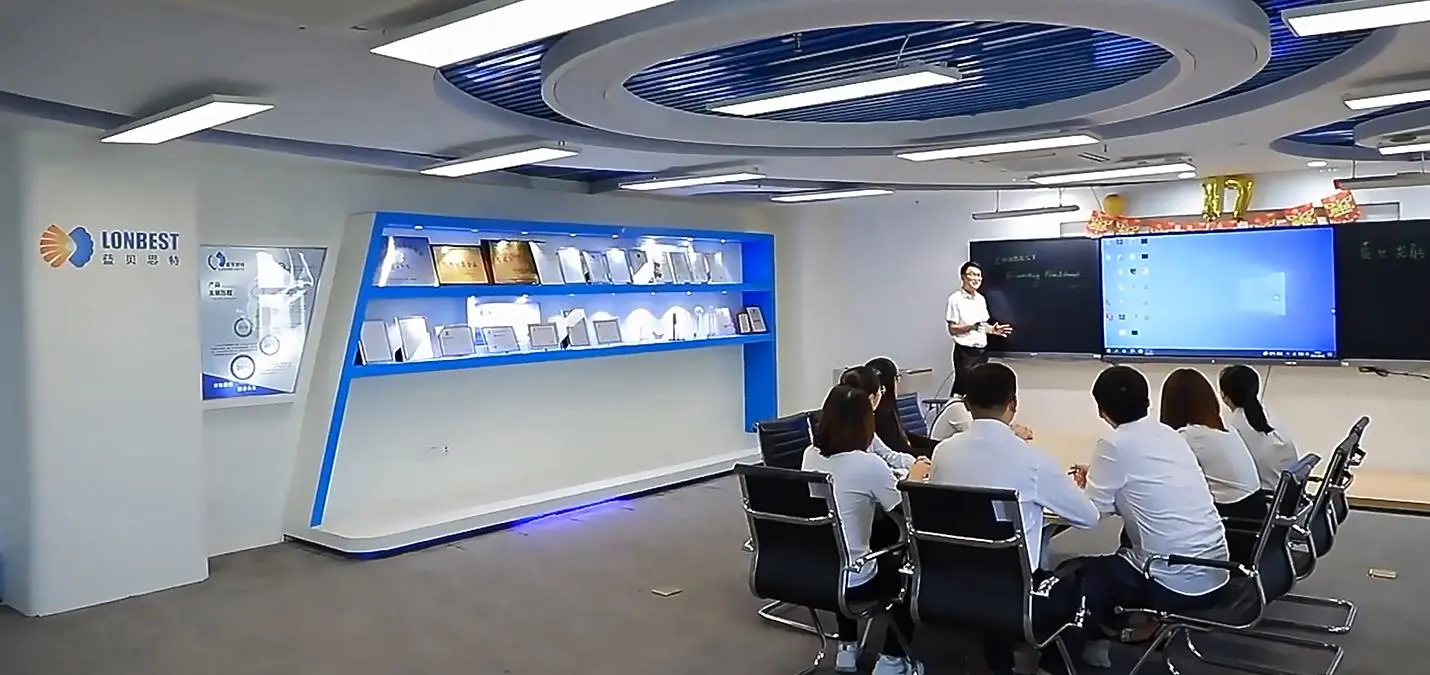 Exhibition Pictures
---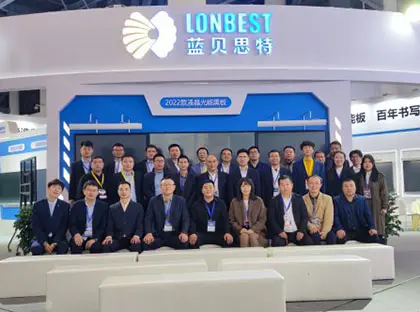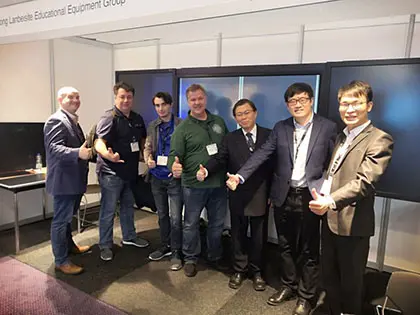 2020 Qingdao                                                                           2021 Barcelona ISE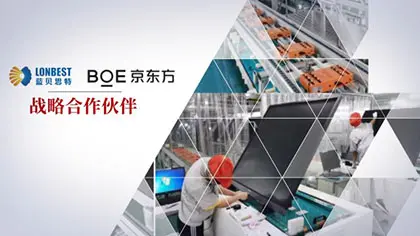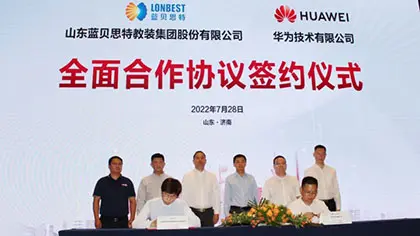 2021 Strategic Cooperation with BOE                                          2022 Hand-in-Hand with Huawei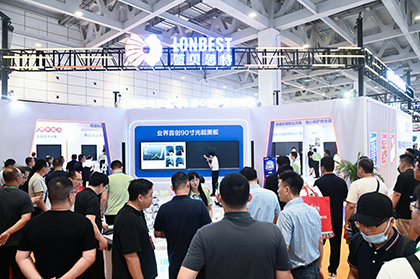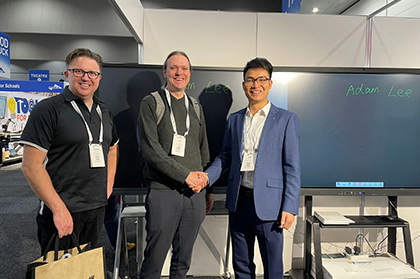 2023 Jinan                                                                                 2023 EduTech Australia 
FAQ
---
What is electronic writing blackboard?
Electronic writing blackboard is a new technology teaching products, using the world's leading PDLC liquid crystal technology, through independent research and development, design, production, to achieve a truly dust-free and non-consumable writing, completely restore the use of the traditional blackboard habits, through the interaction between the blackboard and the big screen, real-time transmission, storage and other functions. This product can be widely used in the current education and teaching environment, eliminating the harm of dust pollution to the health of teachers and students, and is a breakthrough innovative product for teaching writing boards.