Wall Mount Hanging Magnetic Dry Erase White Board
1、Small footprint - mounted on the wall, solving the disadvantage of ordinary whiteboard bracket occupying classroom space;
2、Beautiful and generous appearance - the use of special hidden sliding groove, sliding components can not be seen, while effectively preventing the sliding board off the track pop-up, good reliability;
3, with self-locking device - whiteboard is not in use, you can lock the sliding board to cover the whiteboard to achieve the purpose of protecting the whiteboard, effectively protect the interactive whiteboard;
4、Integrated design - seamless integration with the traditional teaching mode, easy for students in all parts of the classroom to watch, so that teachers do not have to switch back and forth between the traditional writing boards and interactive whiteboards when teaching, saving time and effort.
Contact Now
Product Details
The sliding whiteboard combines the traditional blackboard with the interactive whiteboard, realising the perfect combination of traditional teaching and multimedia teaching.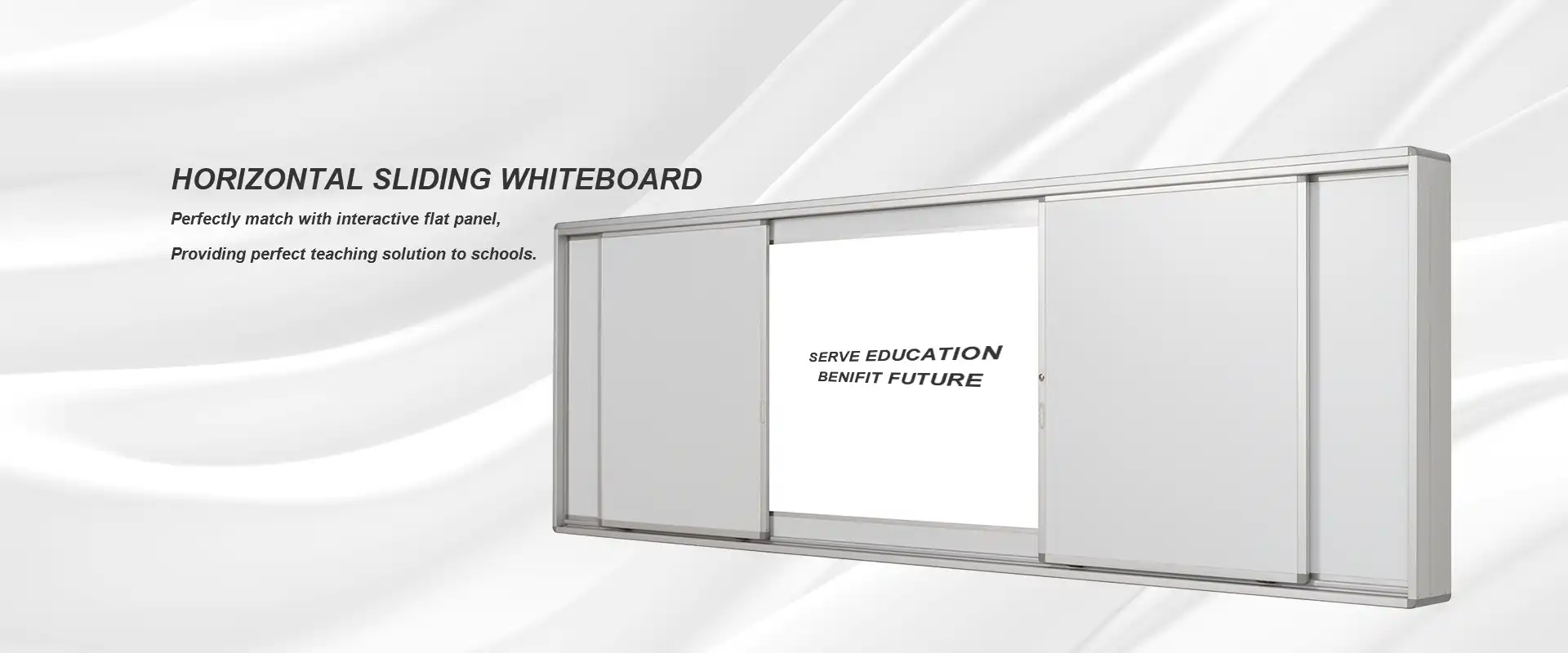 Products Specifications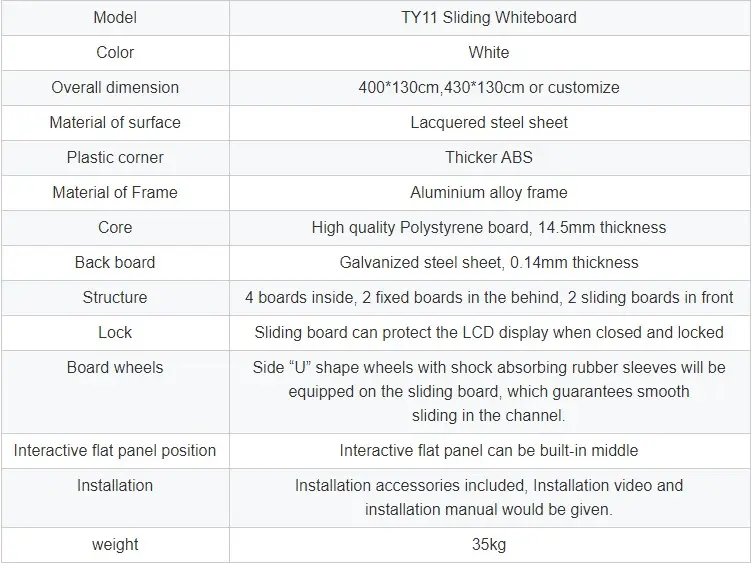 Size selection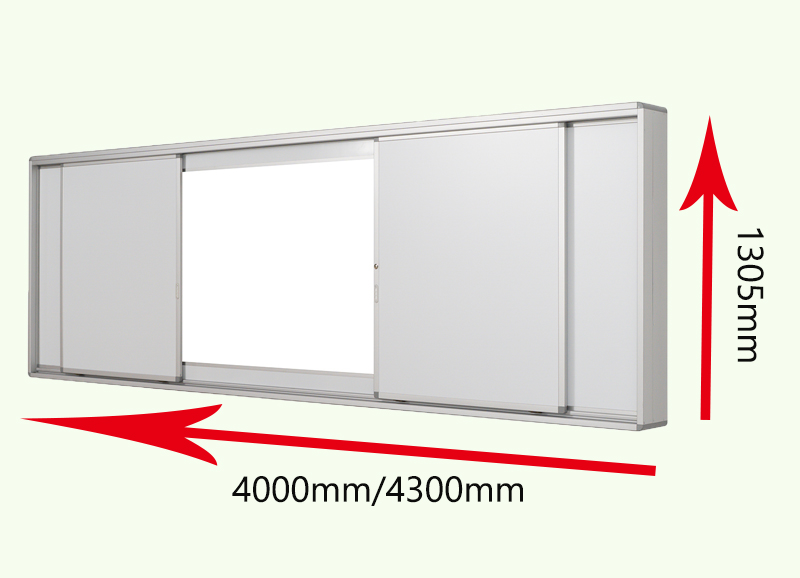 We offer sliding whiteboards in a variety of sizes, with the two most common sizes being 400x130.5cm (14*4.2 FT) and 430x130.5cm (13*4.2 FT).  These sizes are perfect for most electronic whiteboards.  If you provide us with the size of your electronic whiteboard, we can recommend a suitable size for you.
In addition to different sizes, we also provide options for other colors on the board.  If you are interested in exploring color choices, we welcome you to consult with us.  We are here to assist you in finding the perfect sliding whiteboard to meet your needs.
Detail Images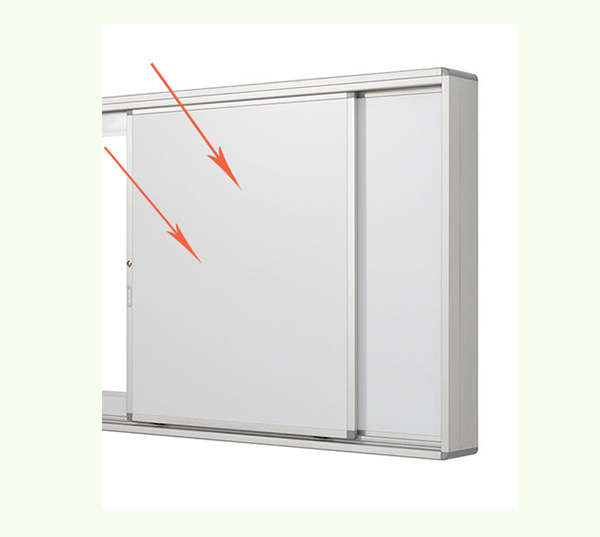 The push-pull sliding whiteboard is available in two surface material options: ceramic steel sheet and lacquered steel sheet.
Both materials have high durability and wear resistance, and the writing is smooth. The choice between the two materials depends on your specific requirements and budget.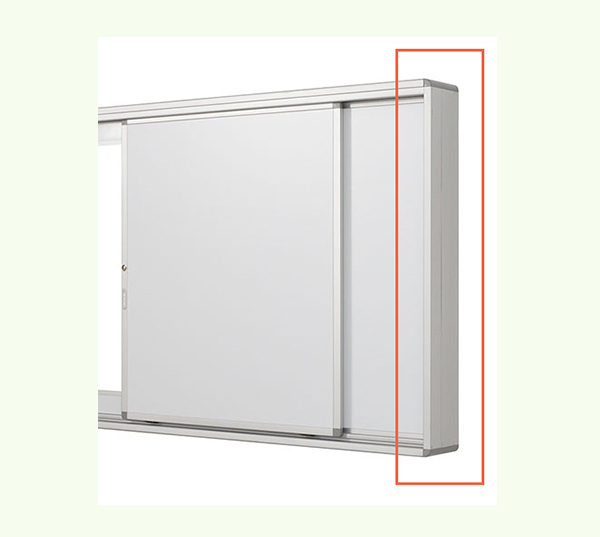 The frame of the sliding whiteboard is constructed from lightweight and durable aluminum alloy.  This material is chosen for its ability to withstand long-term use and frequent operations without deformation or damage.  It has excellent corrosion resistance, which prevents rusting and ensures that moisture does not affect its performance.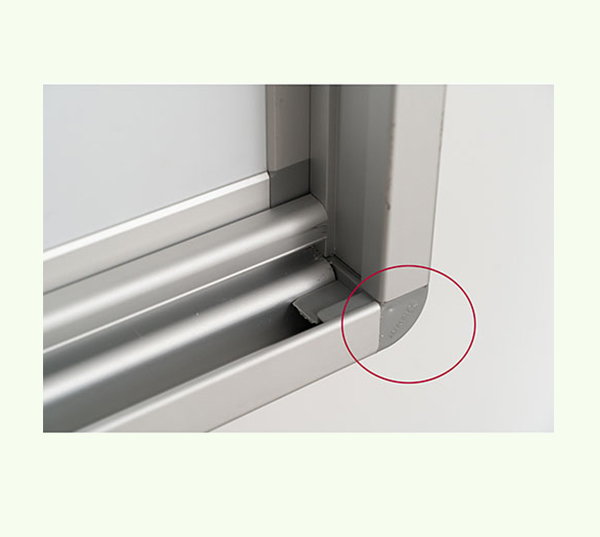 The corner material of the whiteboard frame is made of ABS (Acrylonitrile Butadiene Styrene) and features a curved design. This material is chosen for its ability to withstand external pressure and impact, reducing the risk of breakage or deformation.The curved design of the corner material is not only visually appealing but also more humanized. It helps to eliminate potential safety hazards that could be caused by sharp corners.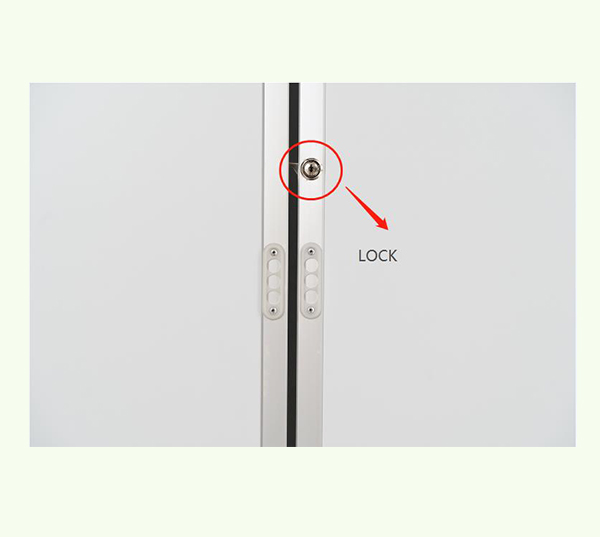 The sliding whiteboard is equipped with a locking device that enhances its safety and durability.  When not in use, the locking device can be engaged to secure the whiteboard in place.  This ensures that the electronic whiteboard inside is protected from potential damage and unauthorized access.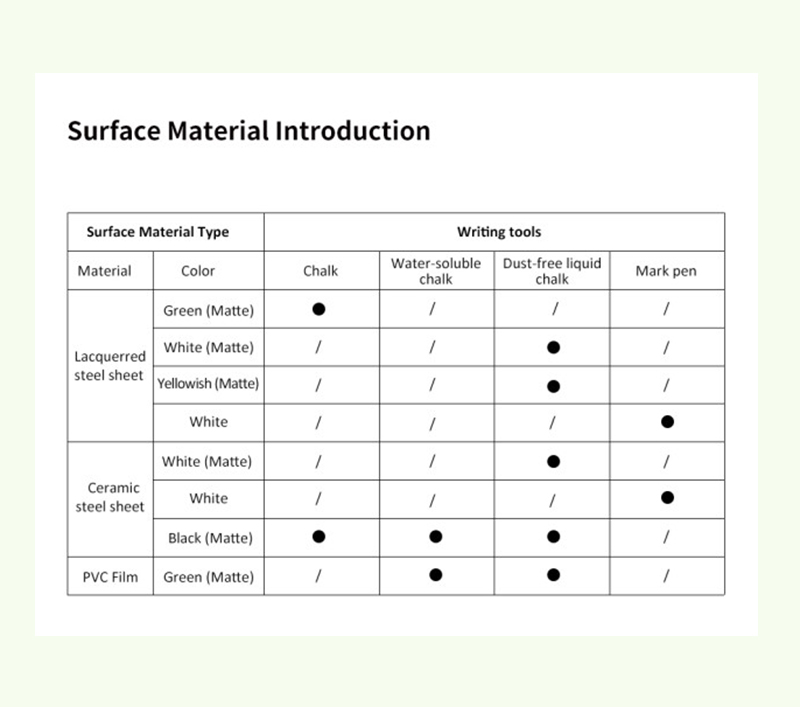 Applications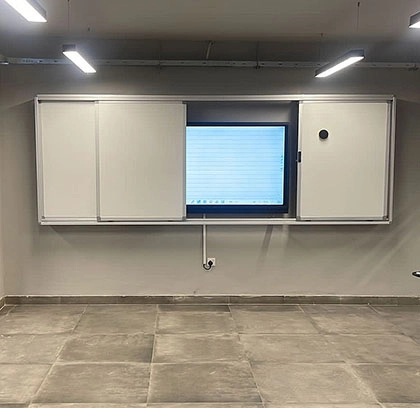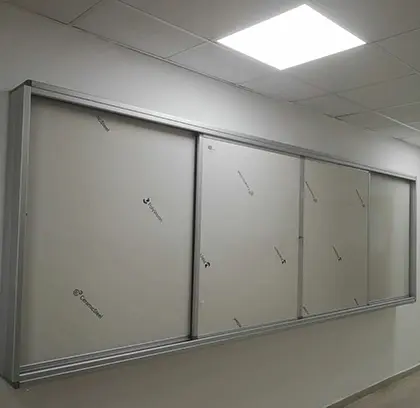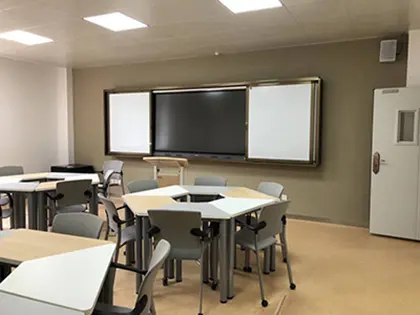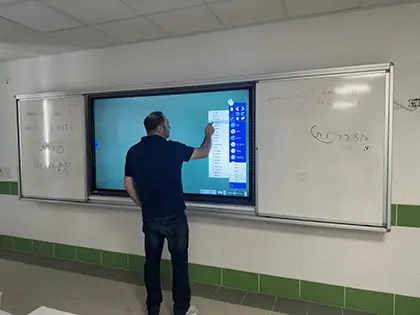 Group Introduction


Established in 2005, Shandong lanbeisite Group is a manufacturer and supplier specialising in educational equipment. With independent research and development and technological innovation as its core competitiveness,  Lanbeisite Group is committed to providing customers with high-quality, high-performance products and solutions.
Lanbeisite Group has advanced manufacturing process and strict quality control system to ensure that the products meet international standards and go through many certifications and tests. The company is always orientated to customers' needs, and constantly introduces innovative products and solutions to meet the needs of different industries and fields.
As a market leader, Lanbeisite Group not only has an extensive sales and service network in the domestic market, but also exports to many countries and regions around the world. With reliable quality and excellent performance, Lanbeisite Group has won the trust and praise of customers all over the world.
Shandong Lanbeisite Group is committed to become a leading supplier of global educational equipment, continuous innovation, and work together with customers and partners to share win-win development opportunities.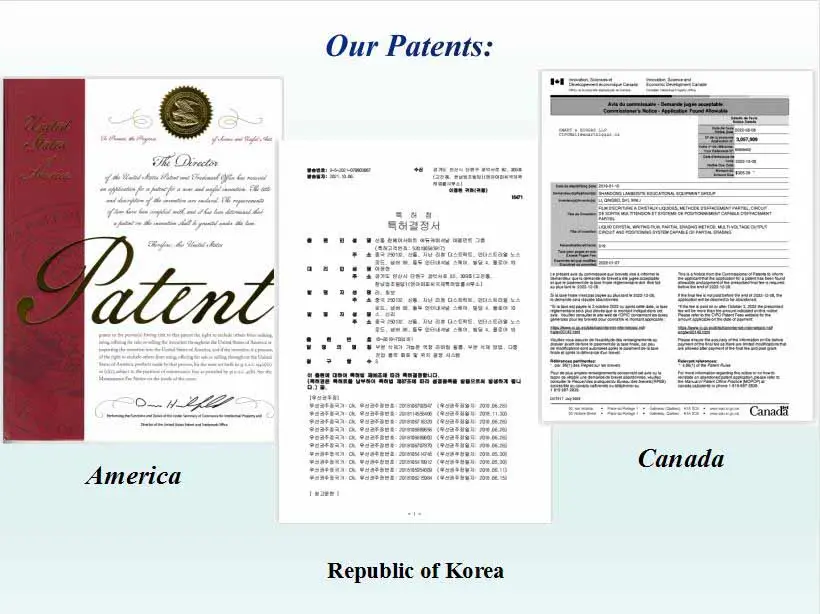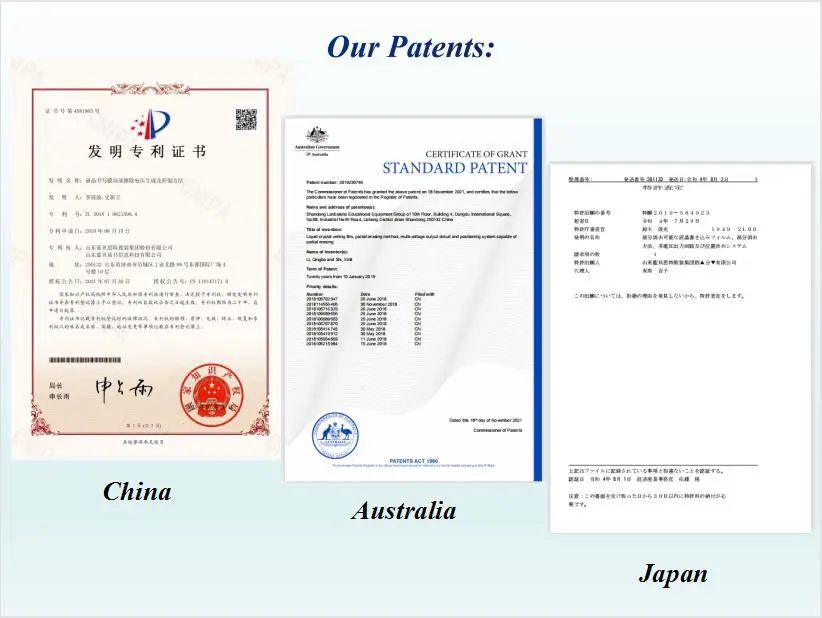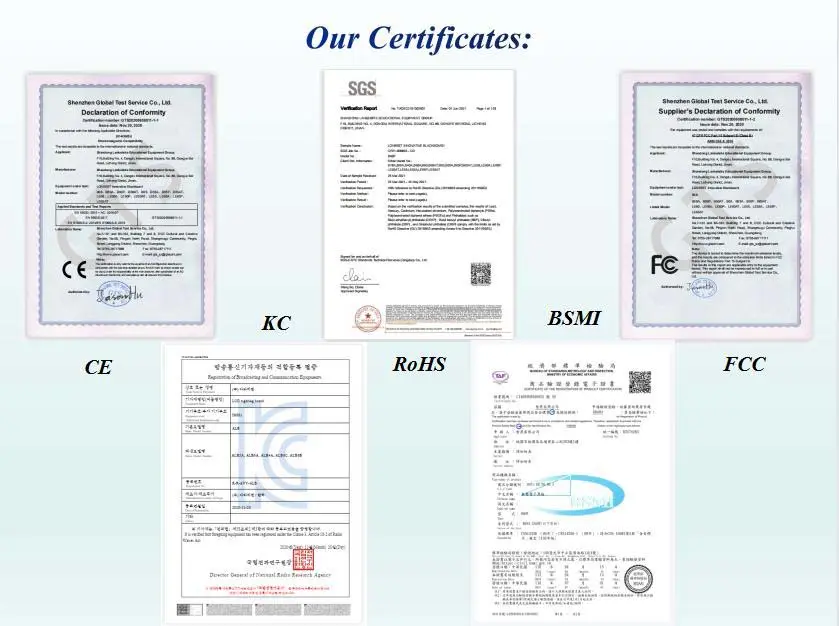 Exhibition pictures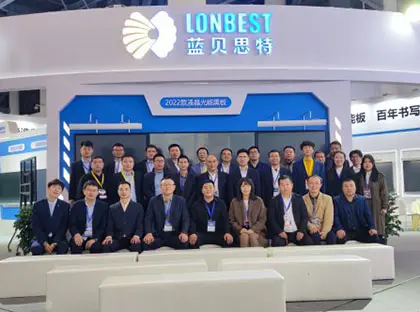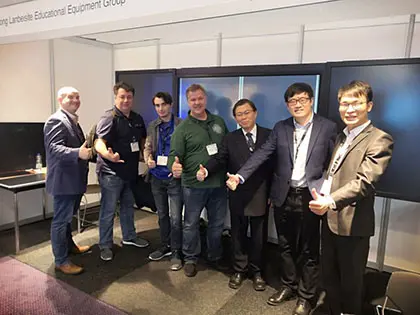 2020 Qingdao                                                                           2021 Barcelona ISE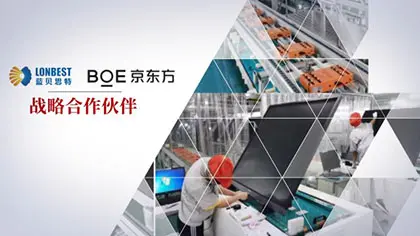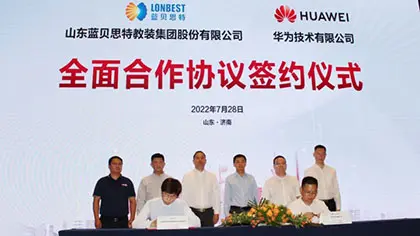 2021 Strategic Cooperation with BOE                                          2022 Hand-in-Hand with Huawei
Certifications


Product packaging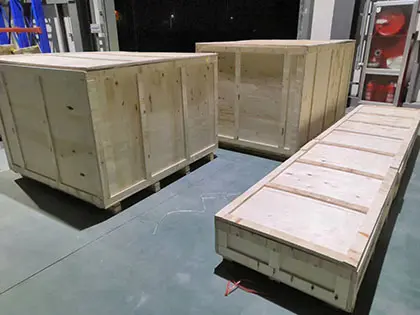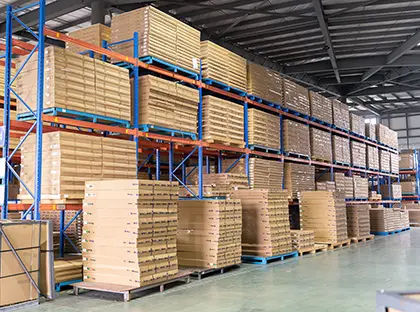 FAQ
1. Is it possible to use other coloured markers on the whiteboard?
Yes, whiteboards are not limited to black markers. You can use different coloured dry erase markers which help to highlight and organise information.
2. How do I know which size I should choose?
You can tell us the size of your electronic whiteboard and we can recommend the right size of sliding whiteboard for you.
3. How long is the warranty period?
The sliding whiteboards come with a 3-year warranty, so feel free to contact us if you have any questions during this period!
4. Can I choose other colours?
Yes, if you need to customize or need other colours, you can contact us.