Business E-Writing Blackboard With One Key Erase
1.  Any objects can be used as the writing tools, even your finger nail.     No dust pollution, green and clean, good for uses' health.
2.  Relying on the reflection of natural light to display the green lettering, no backlight, long time viewing eyes are not easy to fatigue.
3.  The electronic writing blackboard is powered by 3 ordinary alkaline batteries (AA*3) for handwriting erasure, and the user can replace the batteries manually.
4.  The electronic writing blackboard can be wall-mounted and fixed use, can also be used with the common market VESA large screen mobile bracket, as a mobile office when using.
Contact Now
Product Details
Electronic writing blackboard does not use any consumables to write, completely realising dust-free classrooms.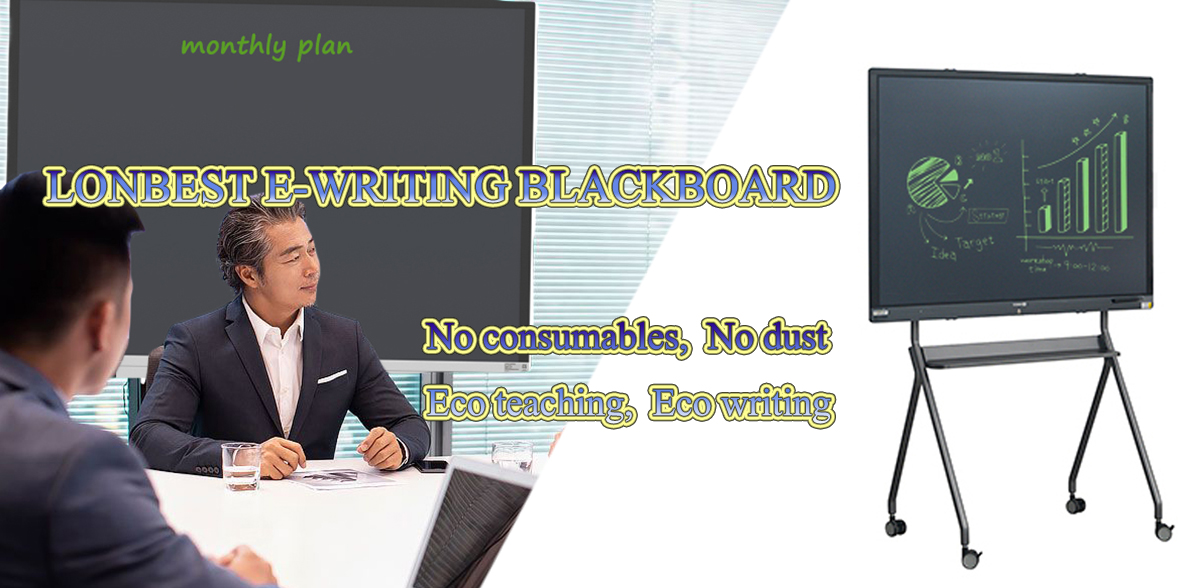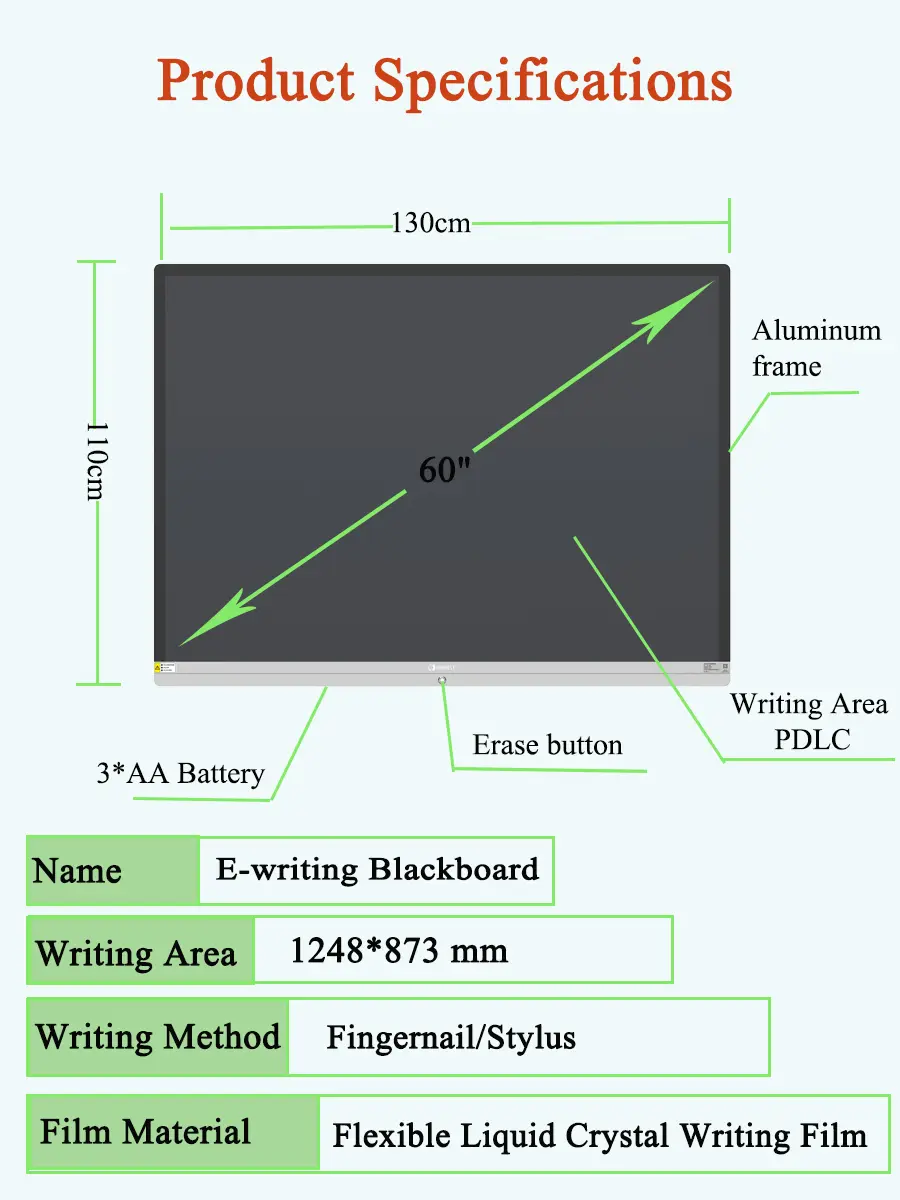 Product Features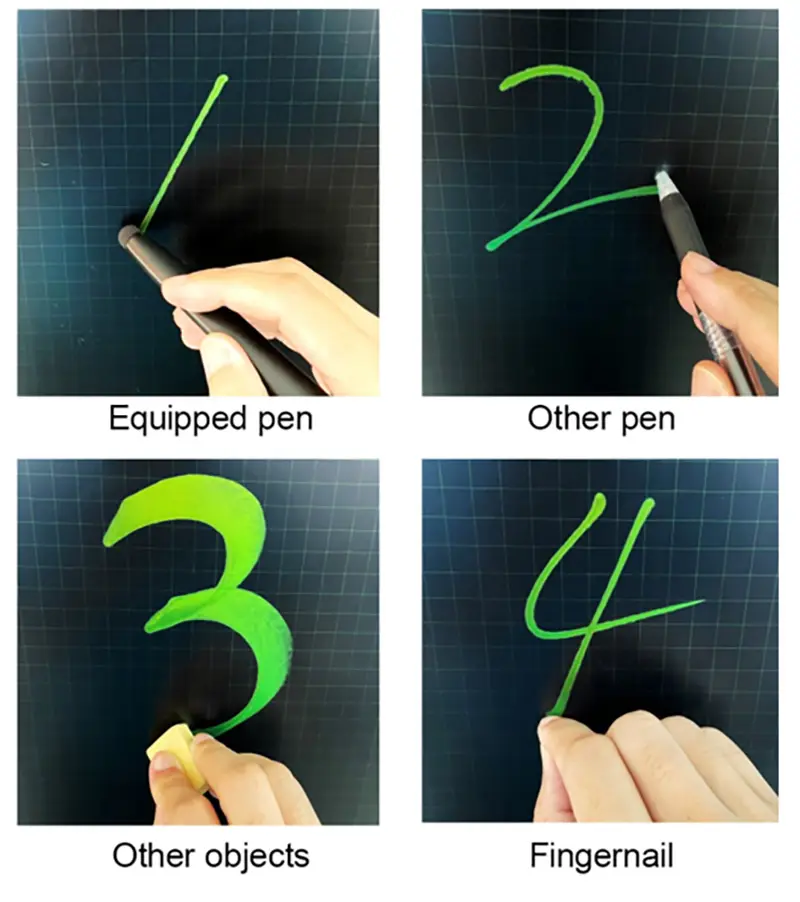 No Consumables & Dust-free
Electronic writing board use any medium-hard objects (e.g. fingernails, erasers) to write on and it eliminates the need for consumables such as chalks or markers. This not only reduces waste, but also eliminates the problem of chalkboard dust and ensures the health of the user.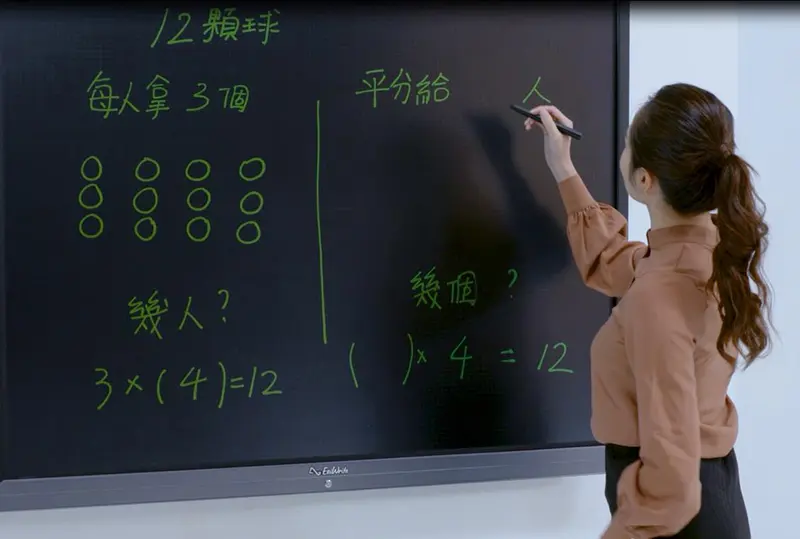 Pressure sensitive writing
LCD writing blackboard can recognise the writing pressure, different strength will have different thickness, perfectly restore your writing handwriting, bring you a perfect writing experience.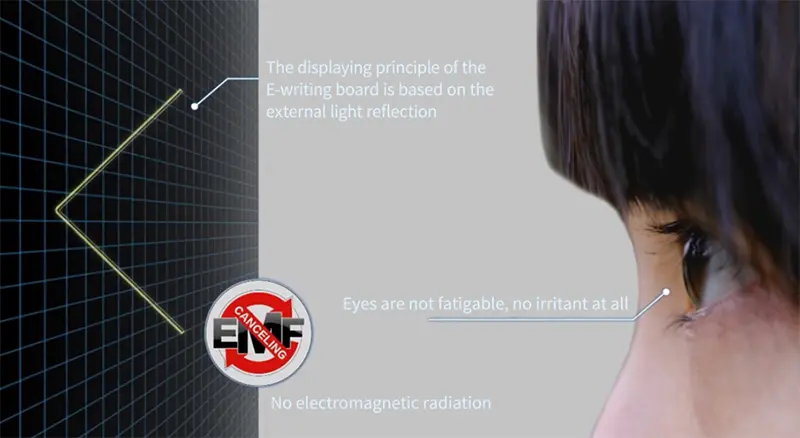 No backlight & No radiation
Electronic writing blackboard is by reflecting natural light to display green font, no power supply, no backlight, no radiation, protect eyesight, health and environmental protection

One Key Erasing
The decrease border of the blackboard has a round erase button, that could clear the surface with a mild press all written content material.  this one-key erase characteristic saves time,  can be absolutely cleared in just a few seconds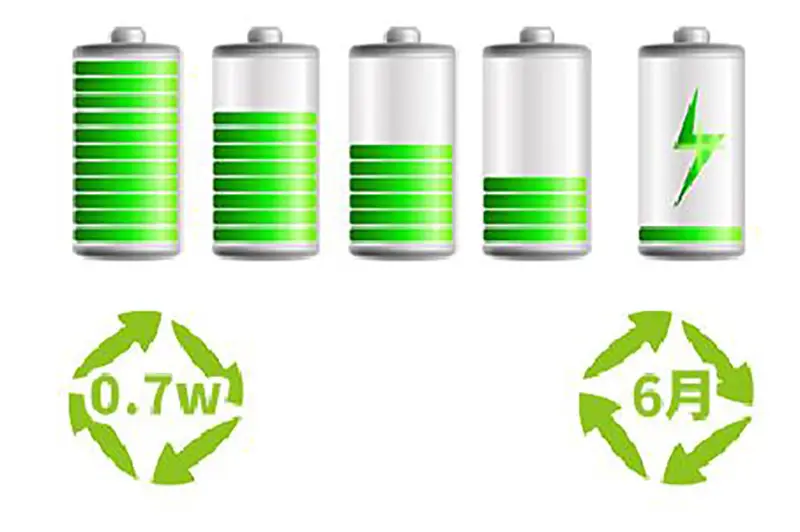 Energy Saving
The blackboard is powered by three batteries and can be used for up to six months or more. The blackboard requires no electricity for writing and displaying, so you can write even when there is no power. A small amount of electricity is required to erase the writing on the board.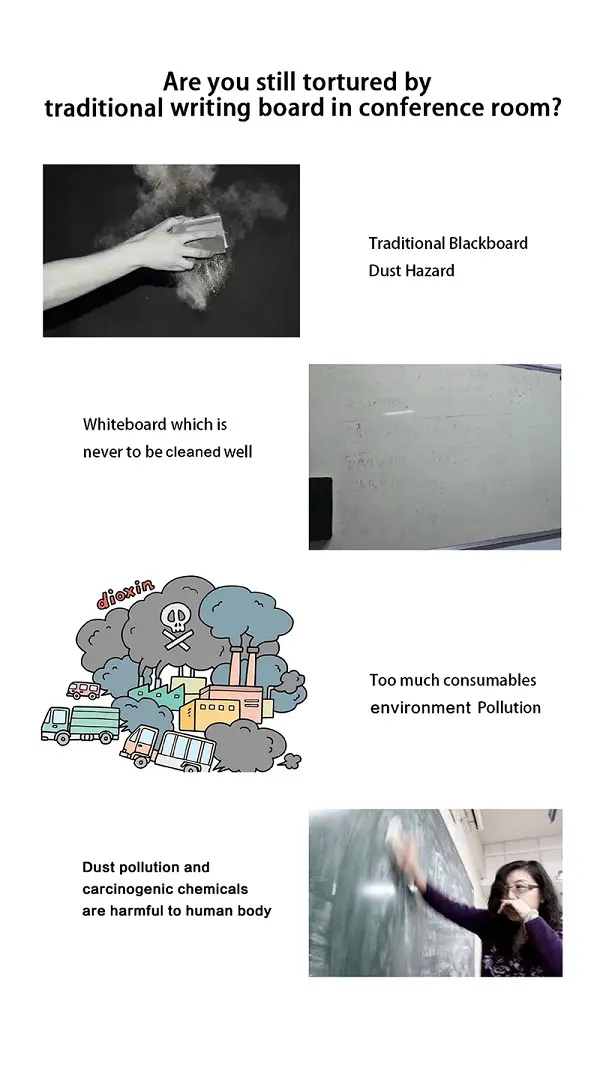 Product Specification
LONBEST Premium Blackboard (B60A)

 

                             

Catalogue                                                                       Details

                                Model
                               B60A / 60inch
                       Writing Area(mm)
                                  1248*873
                    Physical Dimension(mm)
                               1300*955*21
                     Frame Dimension(mm)

        26mm(Top/Left/Right Frame); 56mm(Bottom)

                            Film Material

                 Flexible Liquid Crystal Writing Film

                      Film Surface Finish
                          Anti-glare technique
                         Frame Material
                            Aluminum Alloy
                     Frame Surface Finish
                                 Sand Blast
             Erasing Method Erasing Method
                              One Key Erase 
                        Writing Method
                           Fingernail / Stylus
                              Battery
                               3*AA Battery

 

                            Mounting

                        Mounting on the wall
Mounting on Mobile Stand with VESA Standard Bracket
Installation mode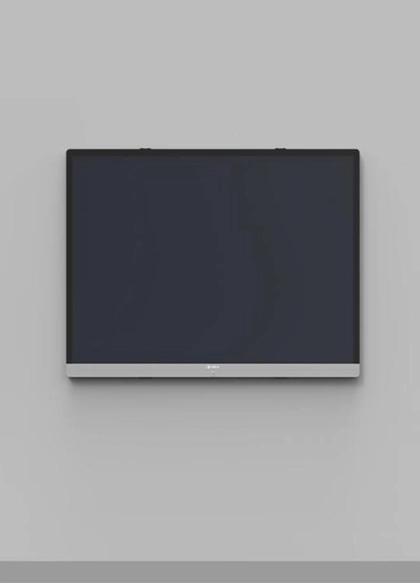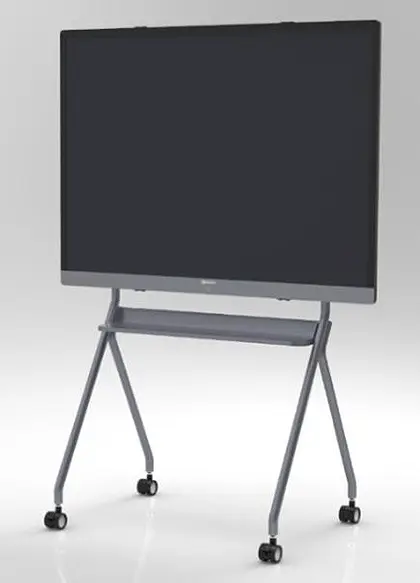 Mounted on the Wall                                                             Mounted on Mobile Stand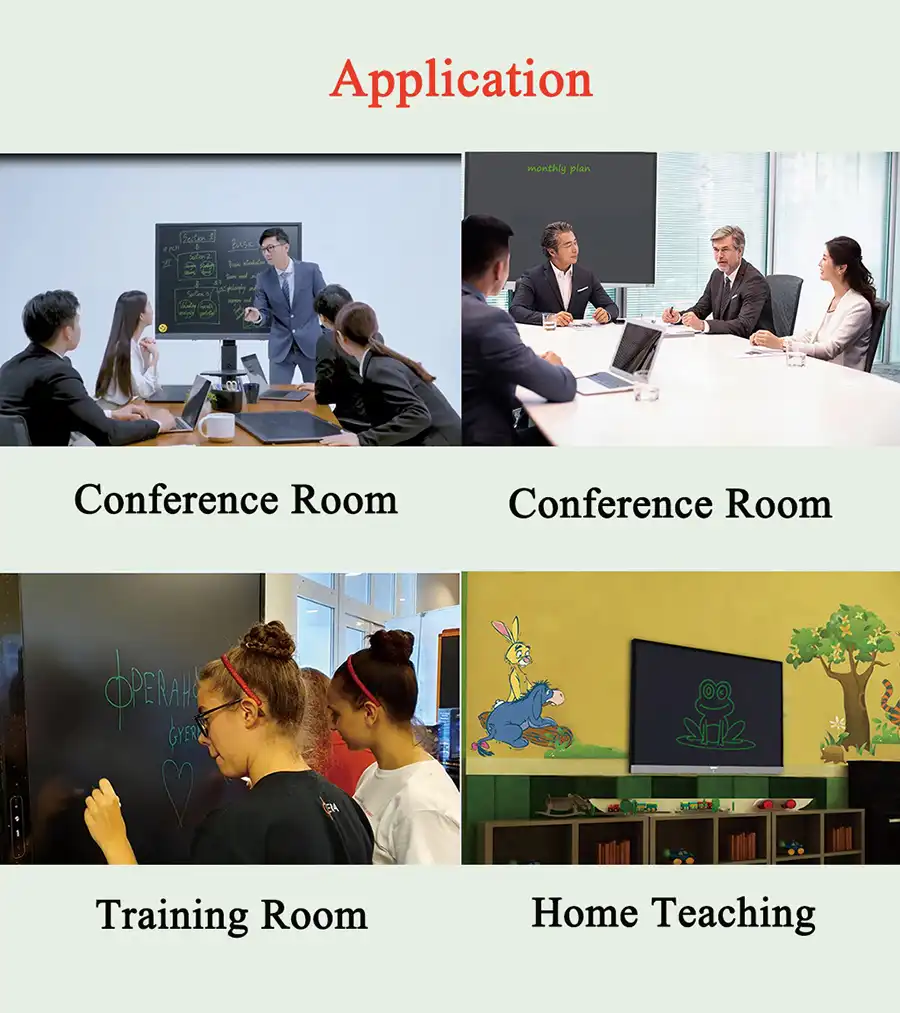 Certificates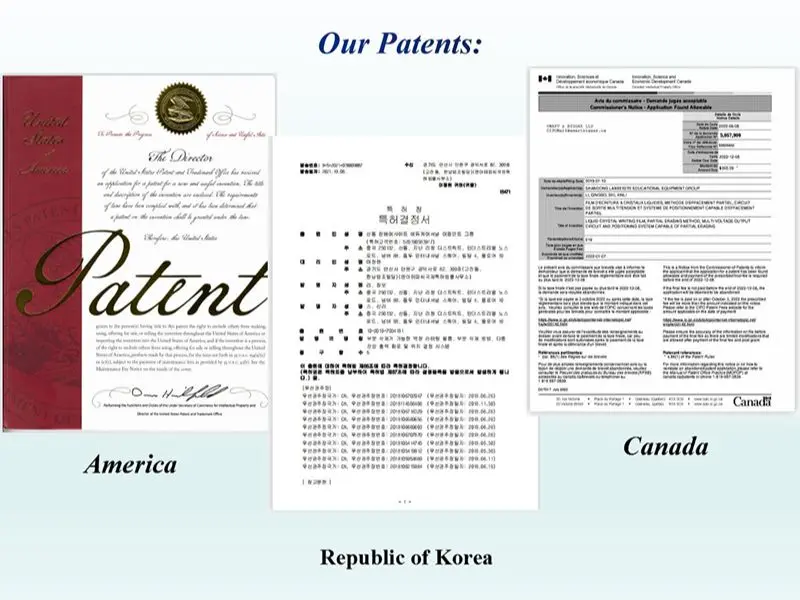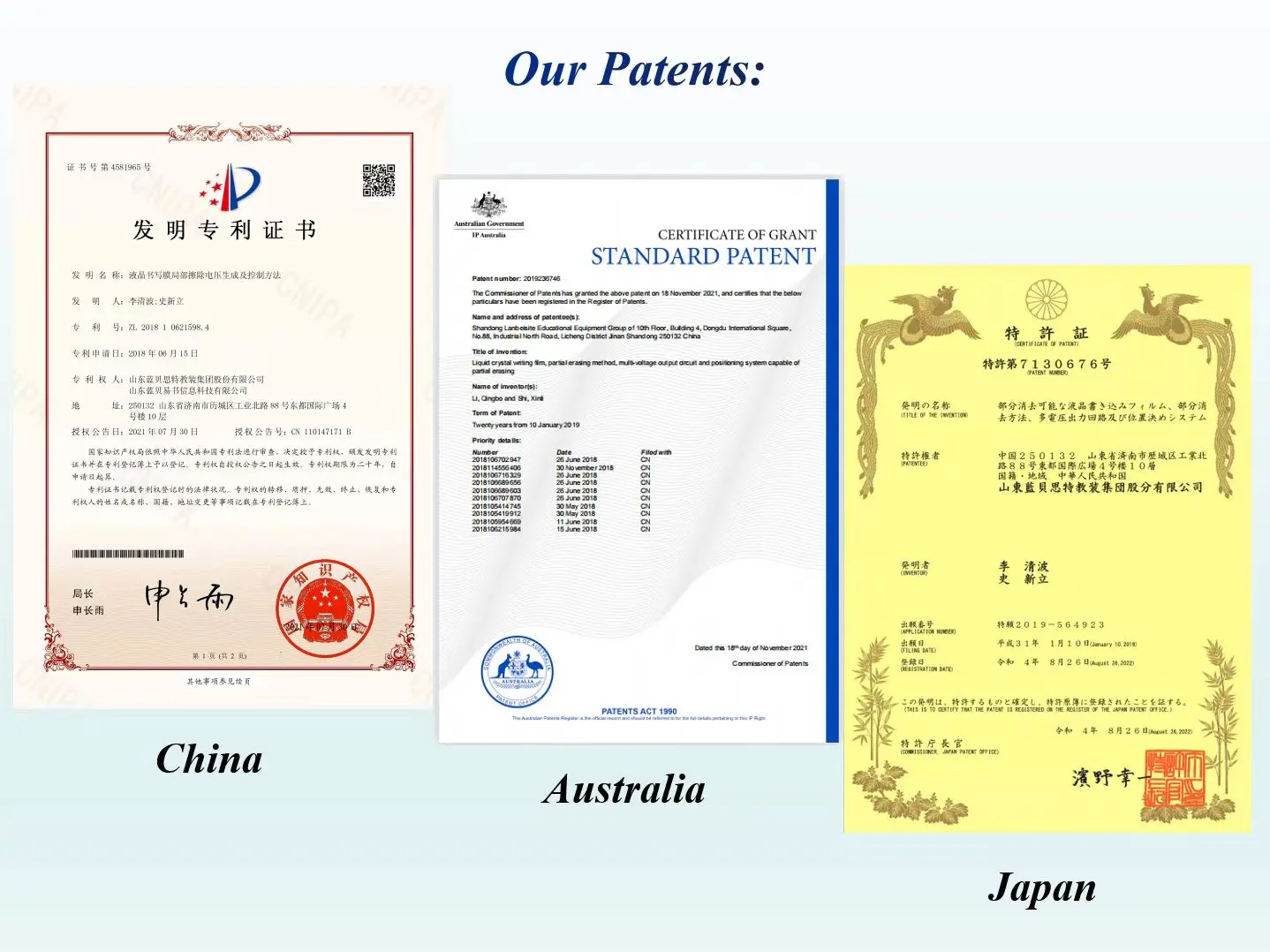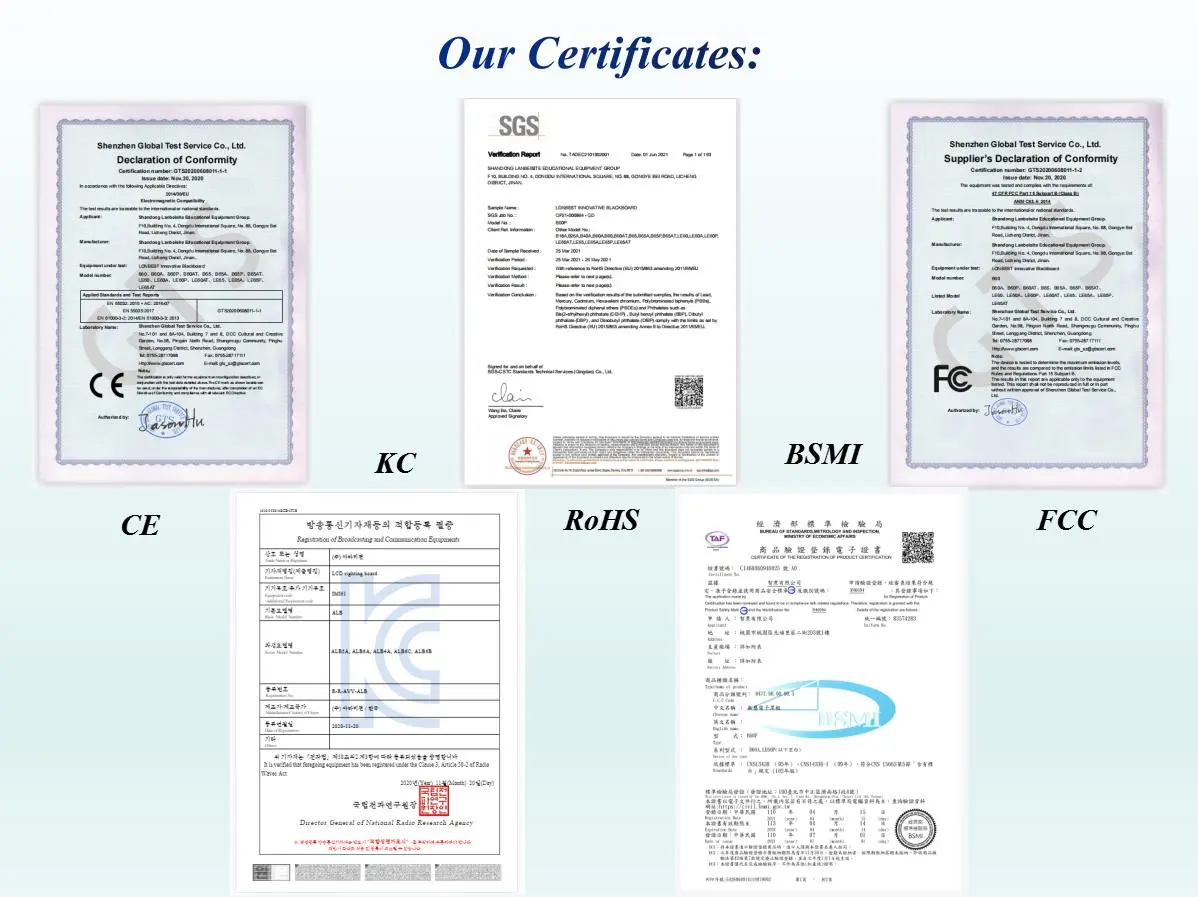 Group Introduction
LONBEST Group was founded in 2005, headquartered in Jinan, China.  It is a professional teaching equipment group enterprise integrating scientific research, production and sales.  The products are sold well in China, and the sales volume ranks steadily in the leading position in the same industry.  The company implements total quality management (TQM), intensive management, management quality, product quality, service quality as the fundamental, and make every effort to create a corporate image, each link of its production is in strict accordance with ISO management system specifications.  And passed ISO9001:2008 quality system certification, ISO14001:2004 environmental management system certification, GB/T28001-2011 occupational health and safety management system certification, for the Blue Best product performance and quality excellence has laid a solid foundation.
Focusing on scientific and technological innovation and intellectual property protection, LONBEST owns more than 200 intellectual property rights, which have filled the gaps of many technologies in the domestic and international teaching and decorating industry.  The "automatic laminating production line for teaching boards" and "detachable multifunctional multimedia podium" are included in the technological innovation projects of Shandong Province;  "multimedia blackboard", Multimedia blackboard" and "multimedia podium" have been awarded the certificate of scientific and technological achievements appraisal by Jinan Municipal Science and Technology Bureau.
LONBEST will continue to develop the brand advantage, in line with the "leading education, benefit the future" mission, will continue to expand the market construction, continuous innovation, advancing with the times, adhere to the road of sustainable development.  Continuously improve the level of management and service, with leading technology, high-quality products, perfect service to meet the teaching requirements of teachers and students, and strive to build China's educational equipment industry's most valuable, the most respected, the most socially responsible benchmark enterprise.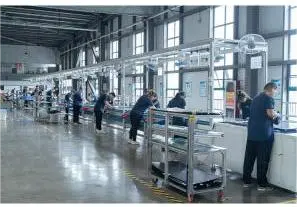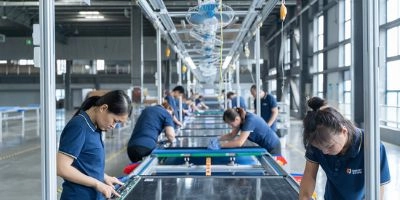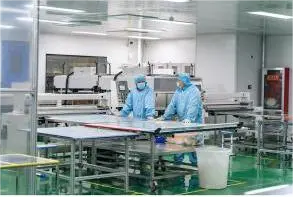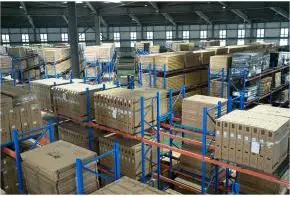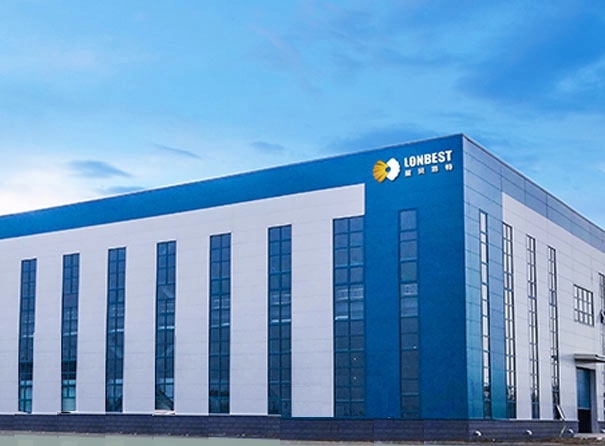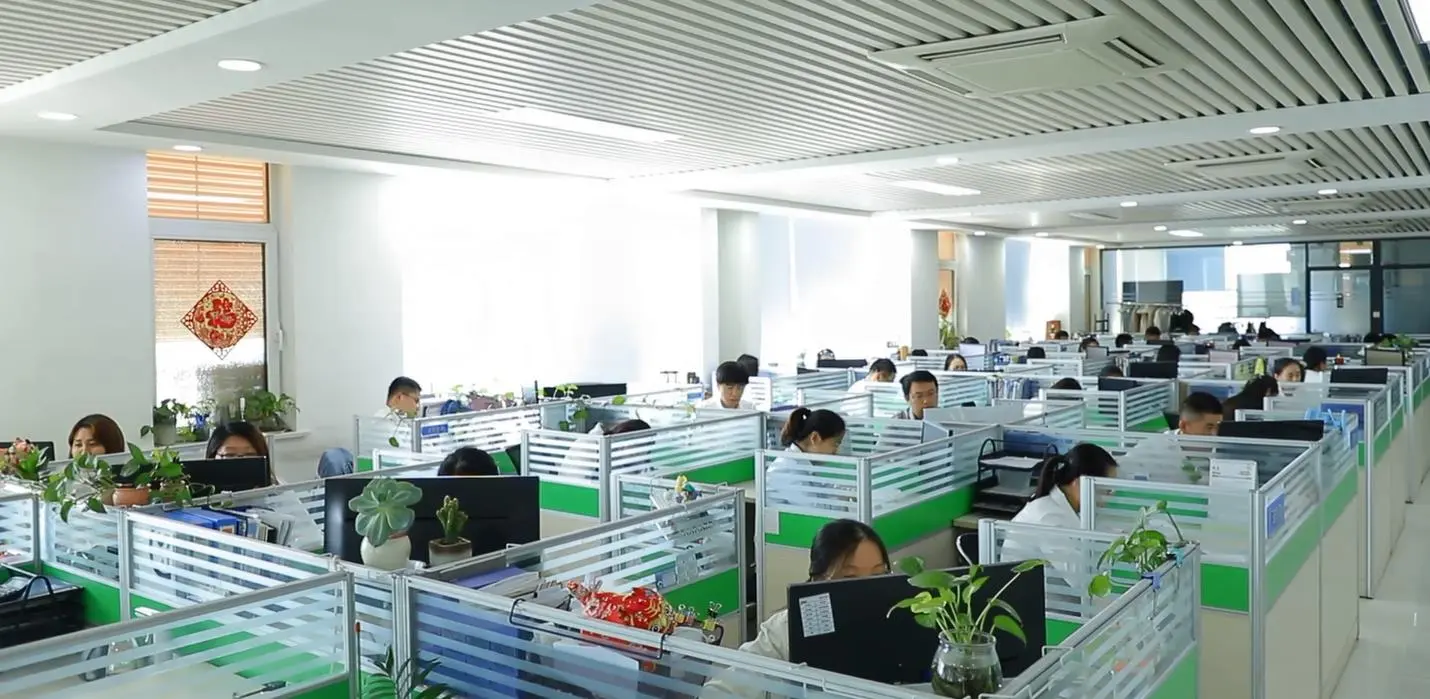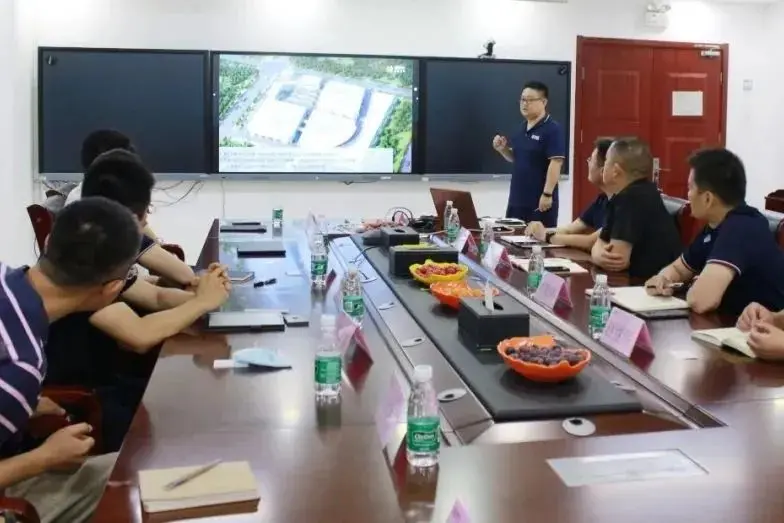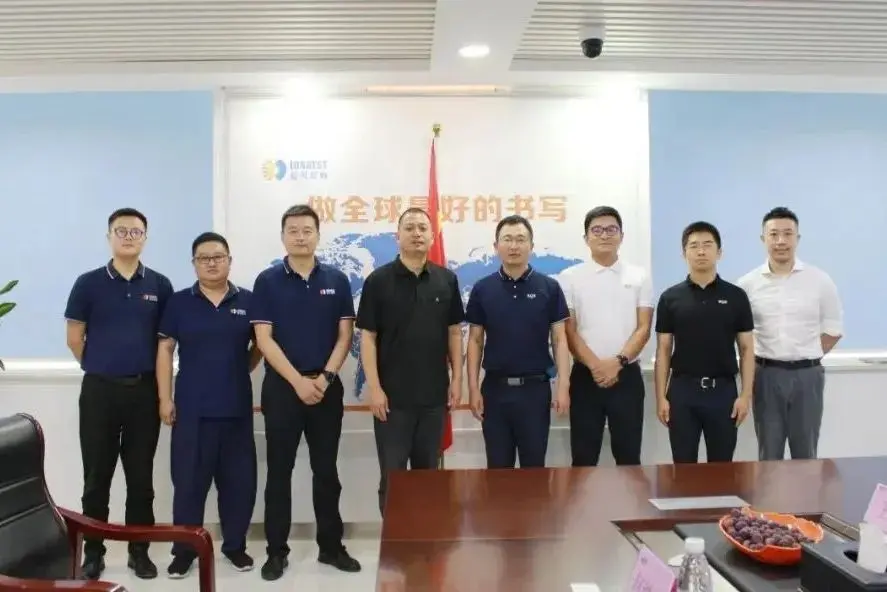 Exhibition pictures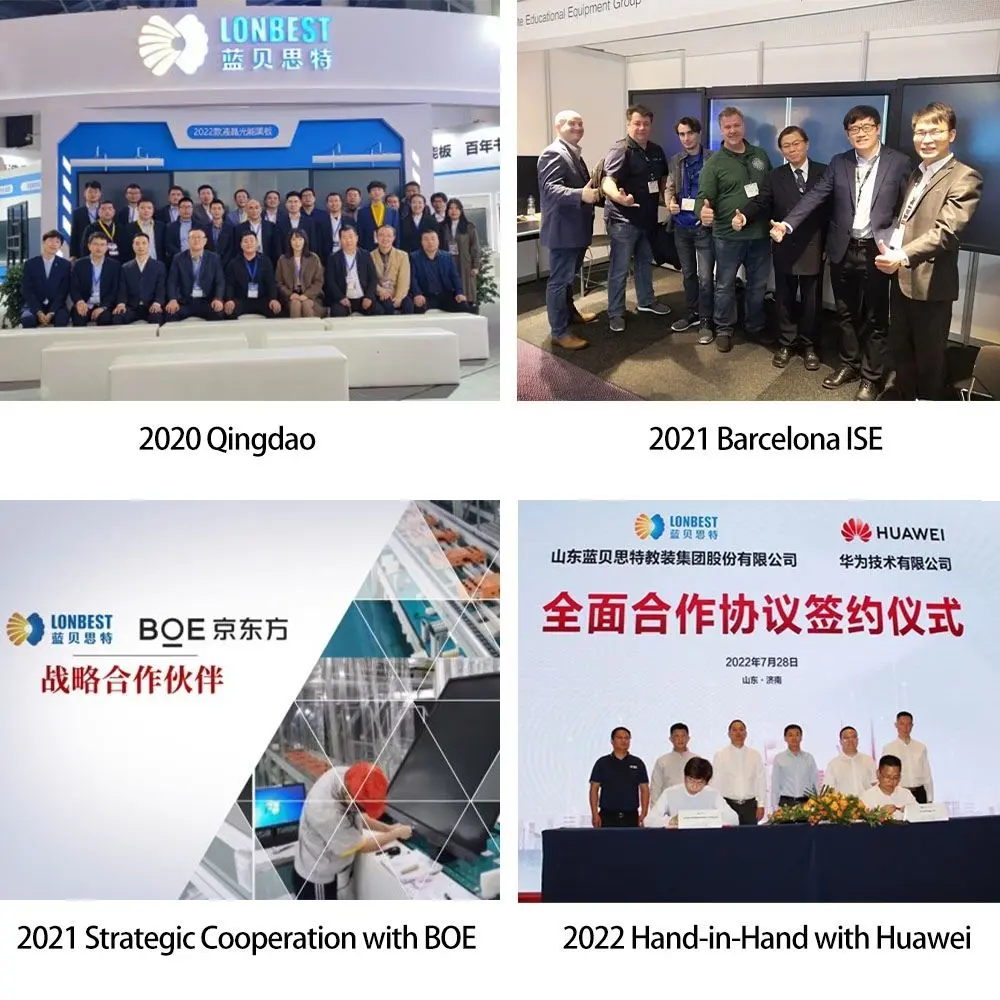 Product Packaging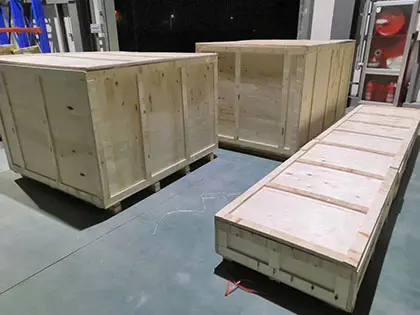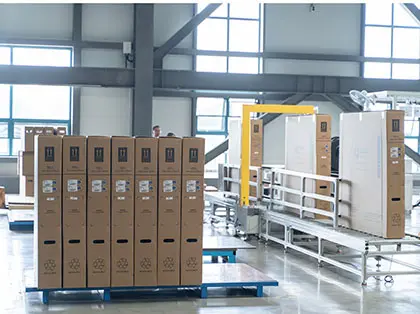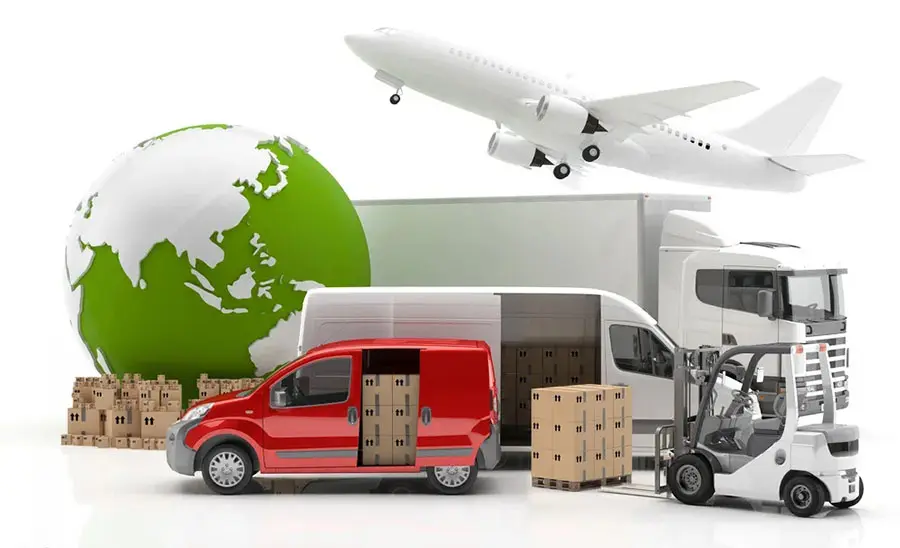 FAQ
What are the advantages of electronic writing blackboard?
E-writing Blackboard is a new technology teaching product, using the world's leading PDLC liquid crystal technology, through independent research and development, design, production, realising the real dust-free and non-consumable writing, completely restoring the use of the traditional blackboard, opening up the interaction between the blackboard and the big screen for real-time transmission, storage and other functions. This product can be widely used in the current education and teaching environment, eliminating the harm of dust pollution to the health of teachers and students, and is a breakthrough innovative product for teaching writing boards.