60" LCD Blackboard Electronic Writing Board for Office
① Environmentally friendly writing, no consumables required, any non-sharp objects can be written, even your fingernails;
② Pressure sensing, handwriting can be adaptively adjusted with changes in strength;
③ Take care of your eyes, no blue light, electromagnetic radiation and other damage, and the eyes are not easy to fatigue;
④ One-key erase, lightly press the erase key to instantly erase handwriting;
⑤ Green and energy-saving, zero power consumption in the whole process of writing and displaying.
Contact Now
Product Details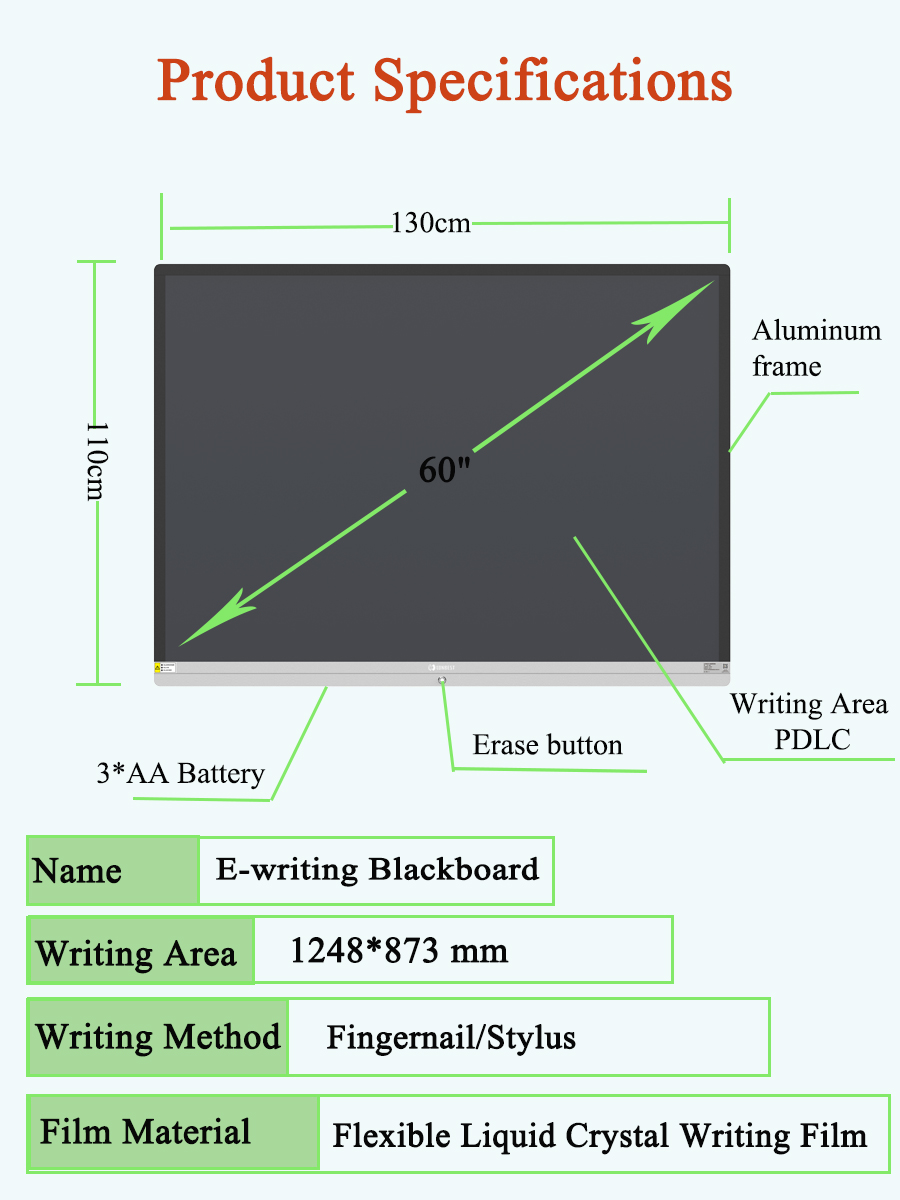 Product Features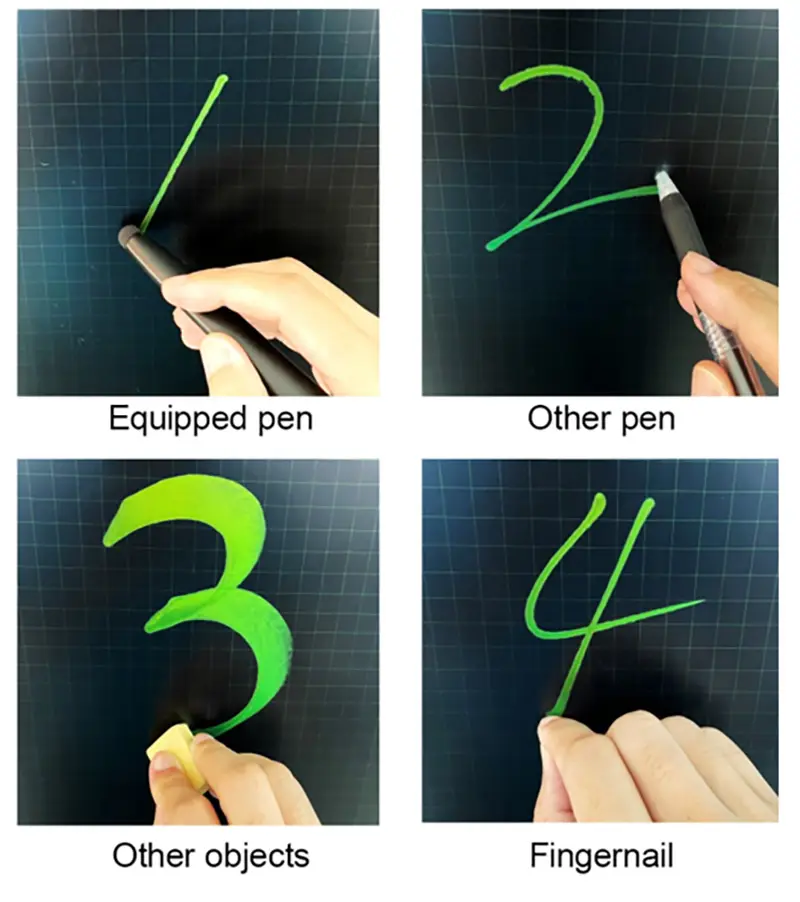 E-writing blackboard eliminates the need for consumables as it allows writing on its surface using any object with moderate hardness. You can even write with your fingernails. Completely solve the blackboard dust problem and protect the health of users. It reduces waste generation and promotes a cleaner and eco-friendly learning environment for everyone.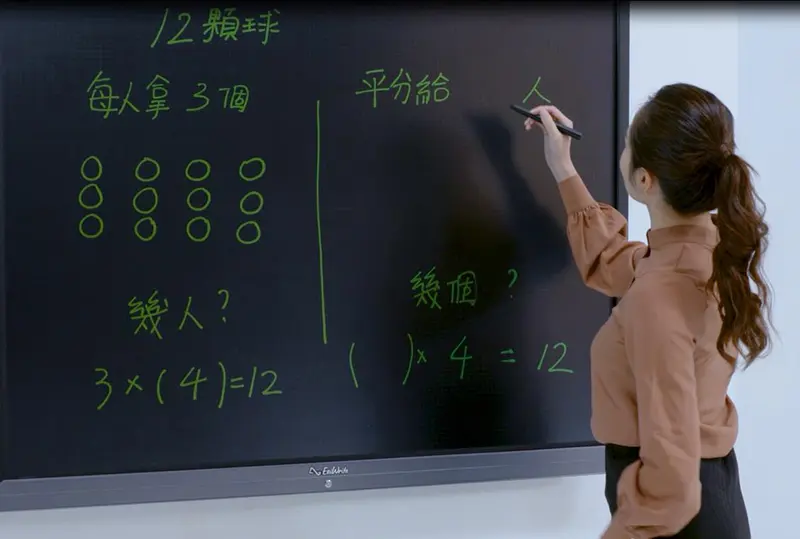 The LCD blackboard allows users to adjust the thickness of strokes according to the pressure applied, thus providing a realistic writing experience. Very similar to traditional pen and paper, it can be written very easily, without effort, and protects the wrist.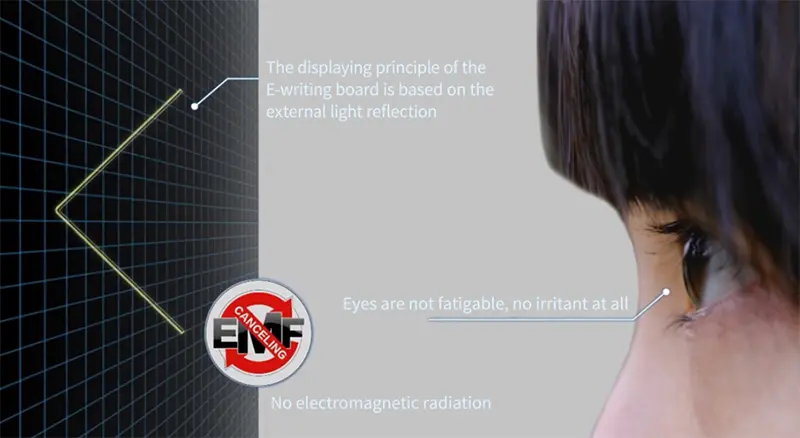 The LCD writing blackboard has no backlight and no radiation, and relies on the reflection of natural light to form display fonts, which helps to protect visual health. Users can confidently read content on the blackboard without worrying about eye strain or potential radiation hazards.

     The lower border of the blackboard has a circular erase button, which can clear the surface with a light press all written content. This one-click erase function saves time, eliminates the need for manual erasing, and can be completely cleared in just a few seconds.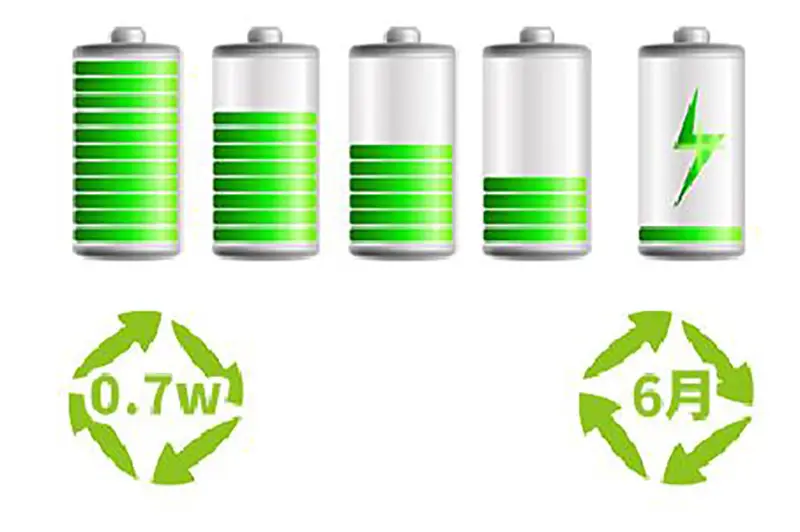 LCD blackboard operates without the need for electricity both during the writing and display process. when it comes to erasing the content on the blackboard, a small amount of electricity is needed. The blackboard is powered by three batteries, enabling the erasing function.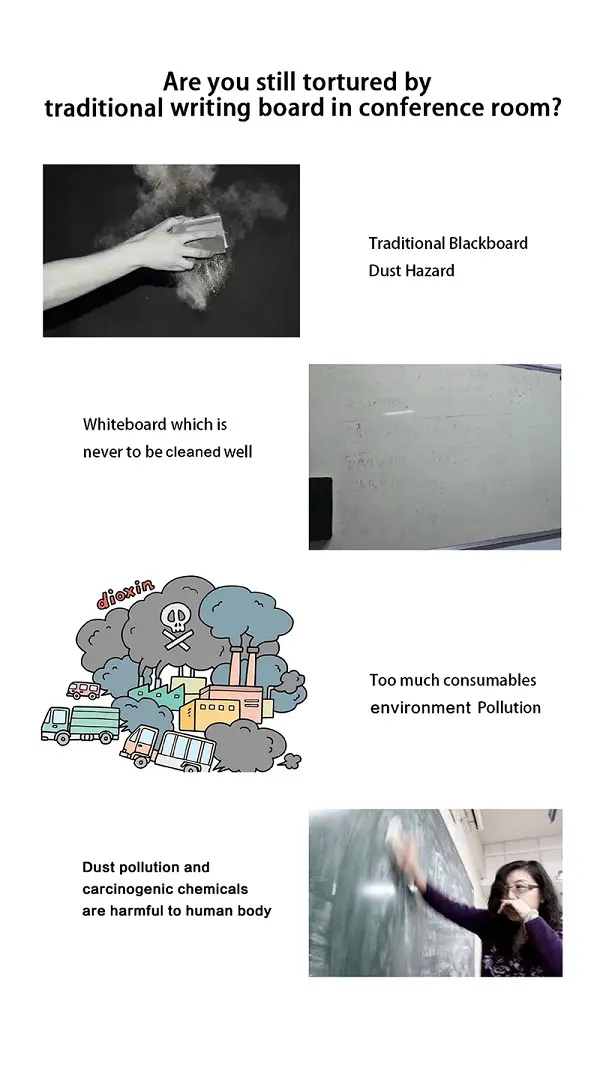 Product Specification
LONBEST Premium Blackboard (B60A)

 

                             

Catalogue                                                                       Details

                                Model
                               B60A / 60inch
                       Writing Area(mm)
                                  1248*873
                    Physical Dimension(mm)
                               1300*955*21
                     Frame Dimension(mm)

        26mm(Top/Left/Right Frame); 56mm(Bottom)

                            Film Material

                 Flexible Liquid Crystal Writing Film

                      Film Surface Finish
                          Anti-glare technique
                         Frame Material
                            Aluminum Alloy
                     Frame Surface Finish
                                 Sand Blast
             Erasing Method Erasing Method
                              One Key Erase 
                        Writing Method
                           Fingernail / Stylus
                              Battery
                               3*AA Battery

 

                            Mounting

                        Mounting on the wall
Mounting on Mobile Stand with VESA Standard Bracket
Installation mode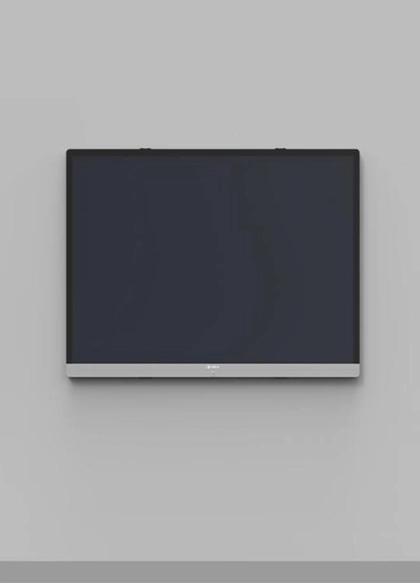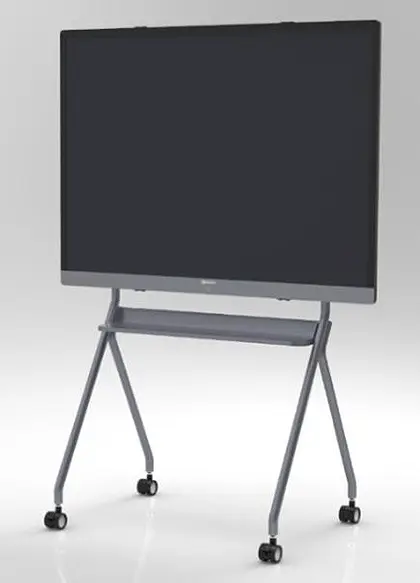 Mounted on the Wall                                                             Mounted on Mobile Stand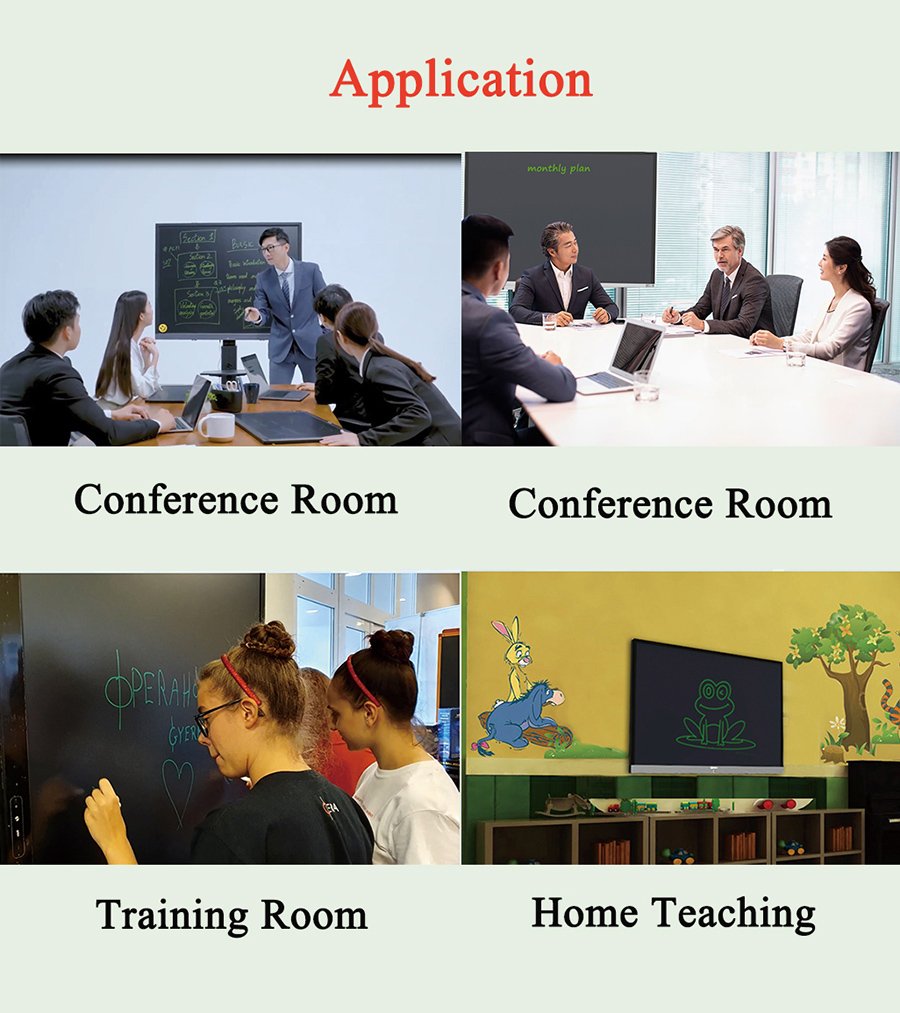 Certificates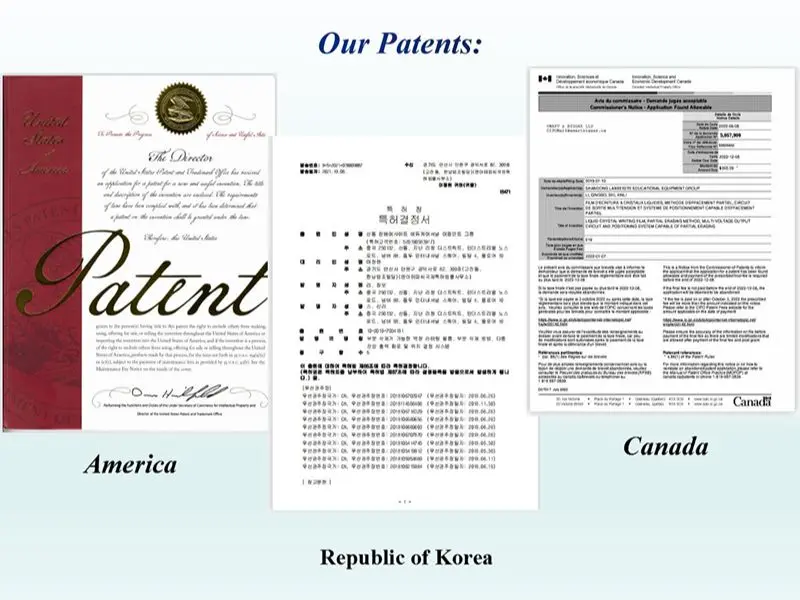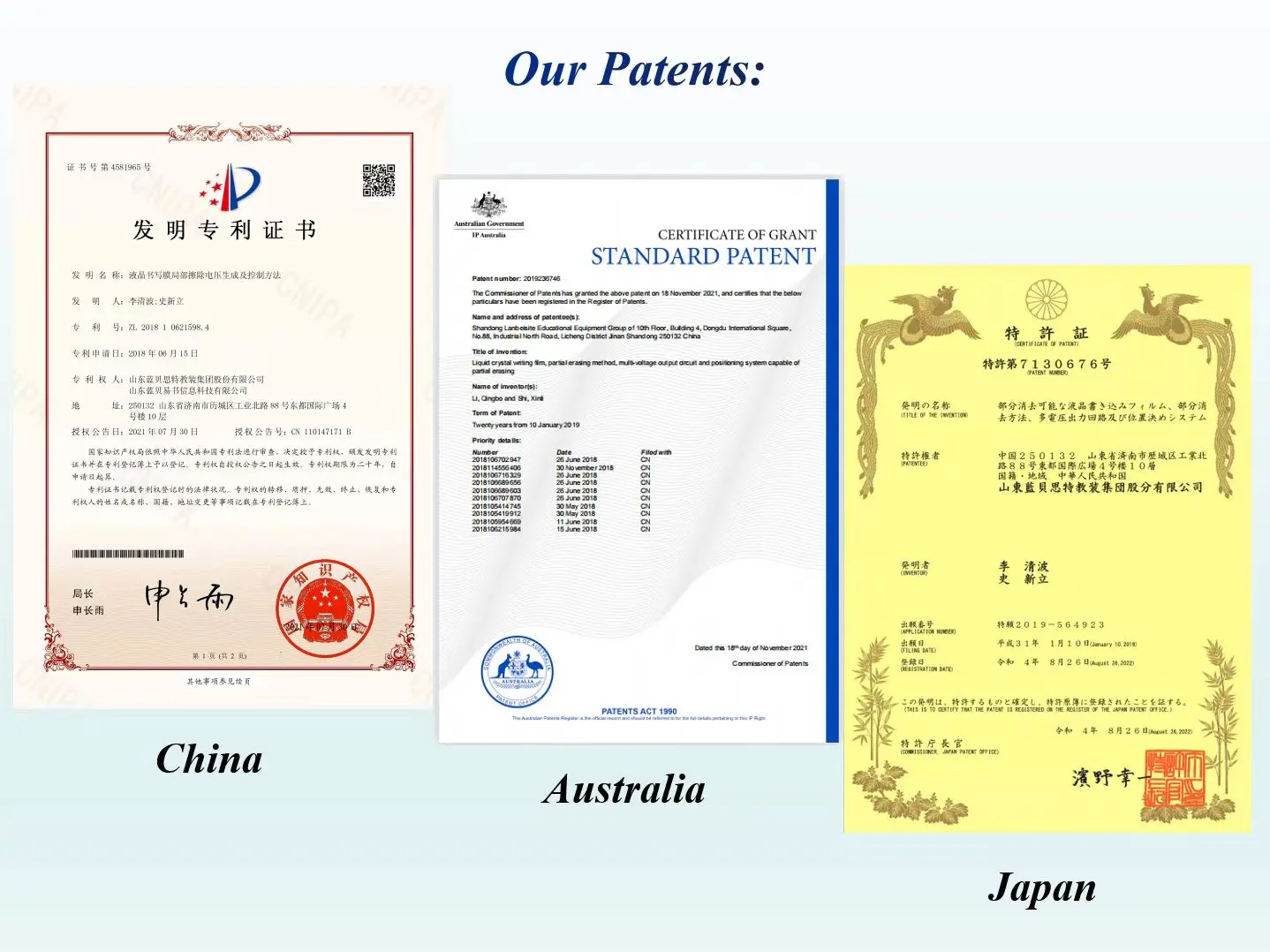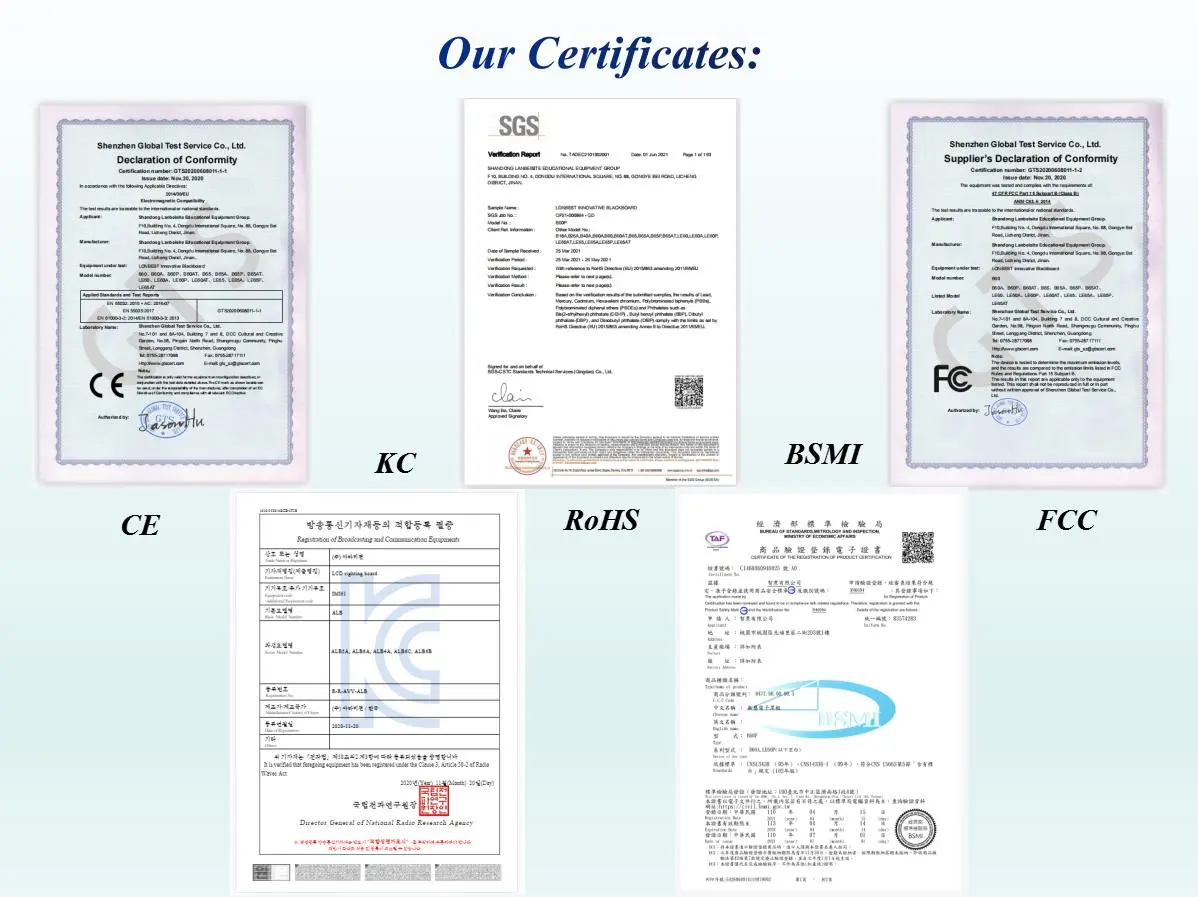 Group Introduction
     LONBEST Group was established in 2005, the company is headquartered in Jinan, Shandong, China. LONBEST is a high-tech enterprise that provides multimedia teaching equipment, intelligent teaching software and hardware and integrated solutions for the global teaching industry. The company has invested a lot of money in product research and development, and has independent knowledge Property rights and patented technologies, more than 200 domestic and foreign intellectual property rights, can ensure that the blackboard reaches the leading technical level in the same industry, and ensure that the products reach customers with guaranteed quality and time. The ultra-long 3-year warranty period gives customers more protection.
     The sales network covers 31 domestic provinces, municipalities, and autonomous regions, as well as more than a dozen countries and regions in Europe, North America, and Africa. The company takes "serving education and benefiting the future" as its corporate development mission, strictly follows the ISO system standard management, and establishes R&D, production, and service management processes.
    The company will continue to improve management and service levels, meet the teaching requirements of teachers and students with leading technology, high-quality products, and perfect services, and strive to build the most valuable, most respected, and most socially responsible benchmarking enterprise in the education equipment industry.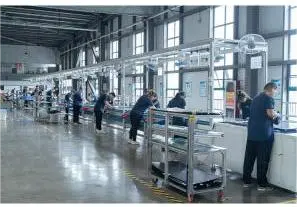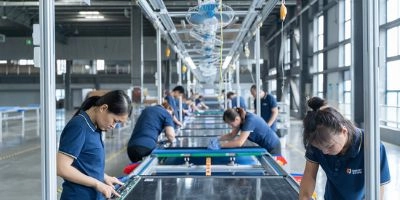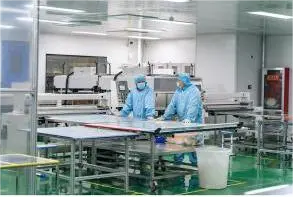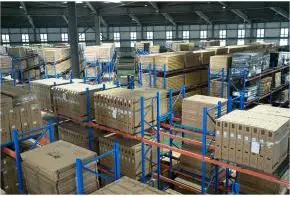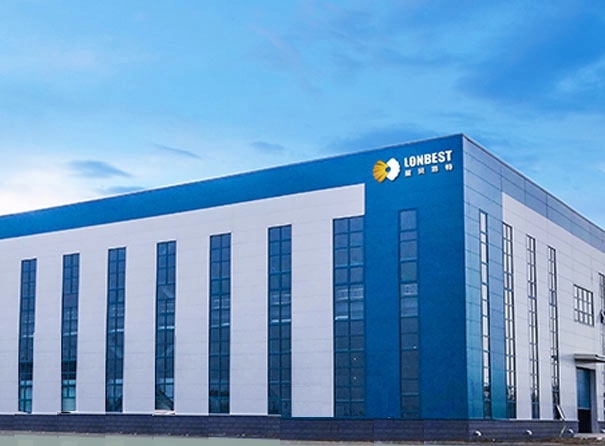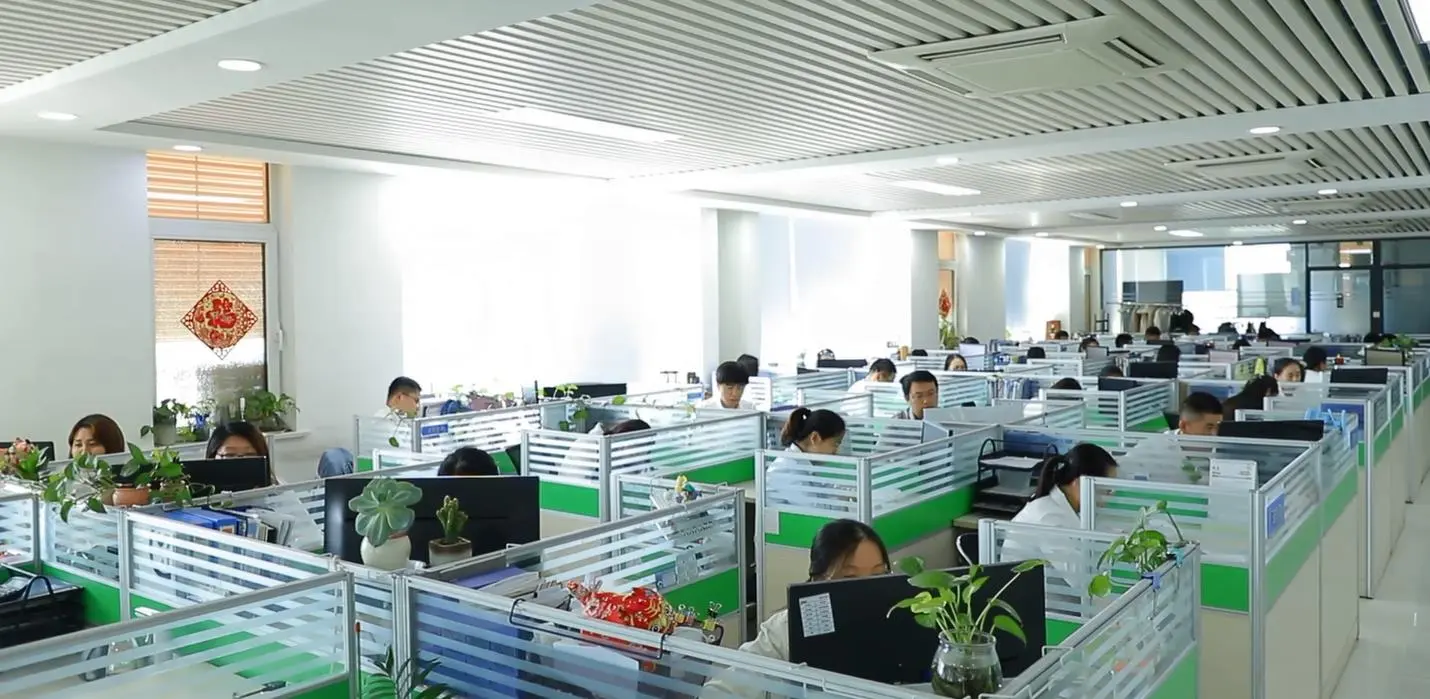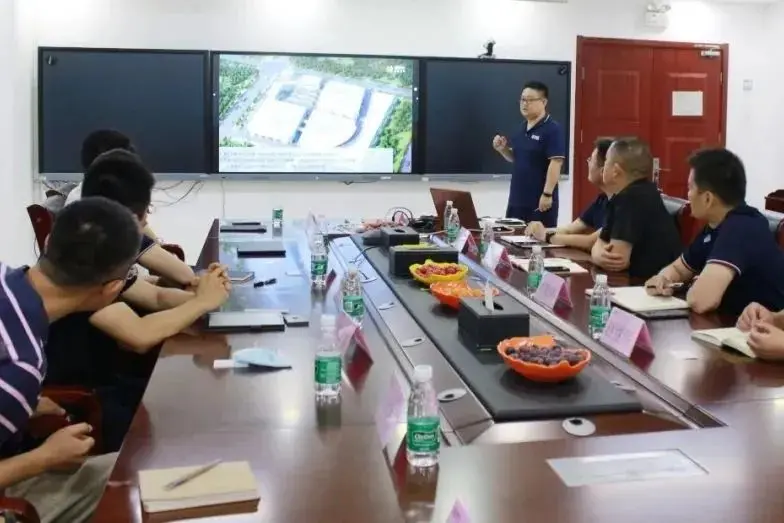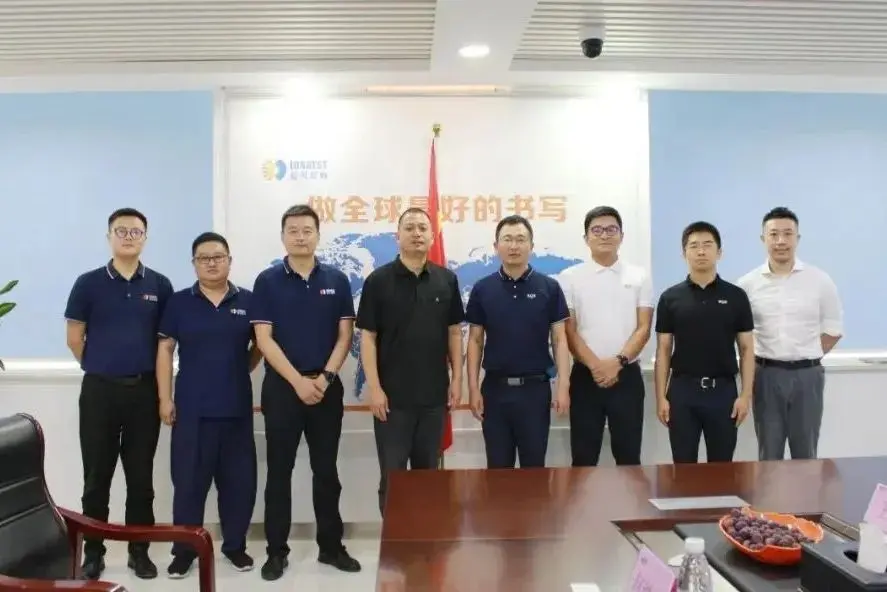 Exhibition pictures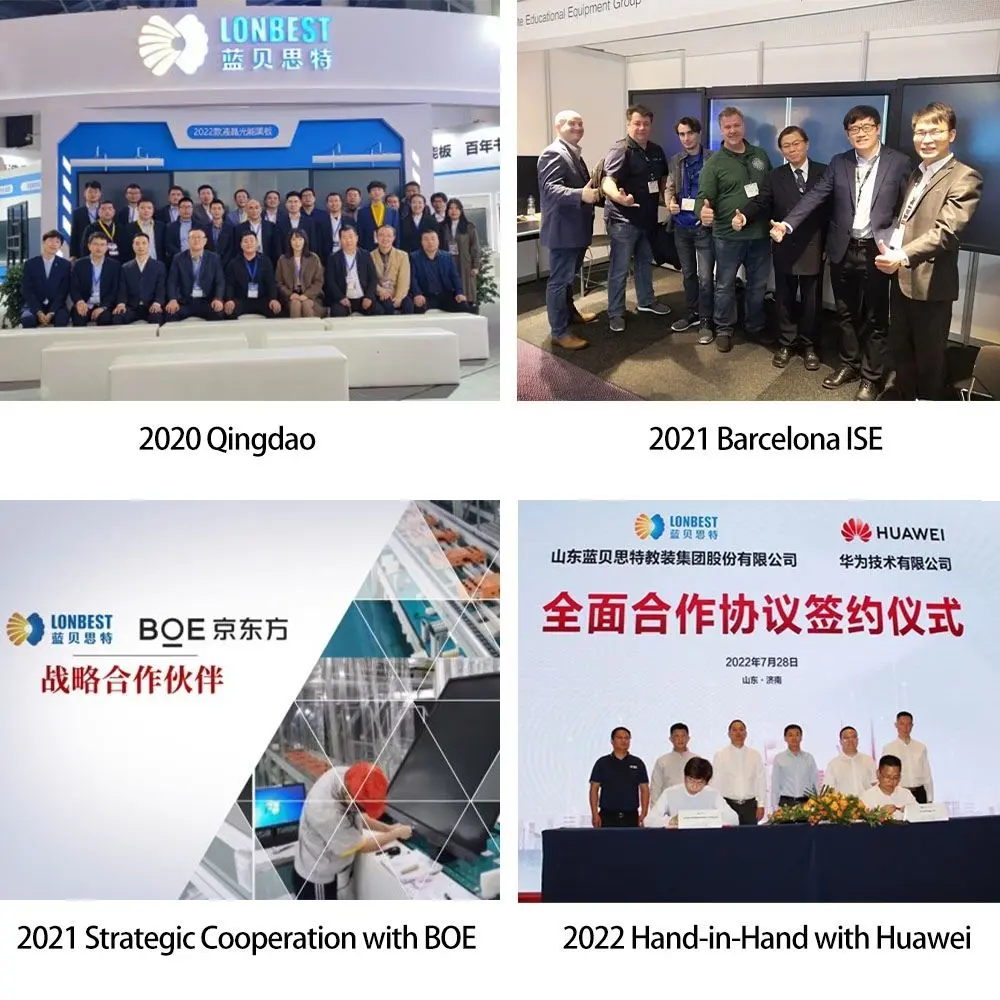 Product Packaging