65" LCD Writing Blackboard Match With 86" Huawei Ideahub Board2
1. Any object with moderate hardness (even fingernails) can write without chalk and whiteboard markers.
2. One-click cleaning and partial erasing, completely say goodbye to dust and chemical pollution.
3. No power consumption. The writing and display process does not consume any power. It consumes a weak current when erasing. It can be used for about 3 months on a single charge, saving energy and electricity.
4. The display principle is to reflect the natural light from the outside. Compared with traditional electronic equipment, it has no electromagnetic radiation and protects eyesight.
5. Using a special liquid crystal formula, the brightness is higher than other manufacturers on the market, and the service life is longer.
Contact Now
Product Details
    The E- blackboard changes the way teachers teach and the way students learn, creating a smarter and more sustainable educational experience. Perfectly match with Huawei's 86" Ideahub Board-2

Products Specifications
---
                LONBEST 65" E-writing Blackboard

Model

 LE65P-HW02

Dimension

  65"(1290*1158*29mm)

Match IWB size

Perfectly match with 86" Huawei's Ideahub Board-2

Display 

 Flexible liquid crystal molecular 

Writing tools

 Equipped writing pen or any hard objects 

Erase method

 One-key-erase and partial erase

Frame material

 Aluminum alloy

Battery type

 2600mAh (18650) 

Adapter Voltage

 12V / 1A 

Package Method

1 set / carton (1set = 2pcs)
Product Features
---
Dust-free & Eco-friendly
      LONBEST E-writing blackboard eliminates the need for chalk or markers, reduces dust and potential health hazards, it can be written with any medium-hard objects, even your fingernails, contributes to a sustainable and environmentally friendly educational environment .
 Principle of writing
     The pressure-sensitive writing function of the LCD blackboard brings a new level of authenticity and creativity to the classroom. It can completely restore the user's handwriting. Different strengths will have different thicknesses, bringing people a real writing experience.

Handwriting with multiple users
     LONBEST LCD writing blackboard provides unlimited multi-touch function, allowing multiple users to write on the blackboard at the same time.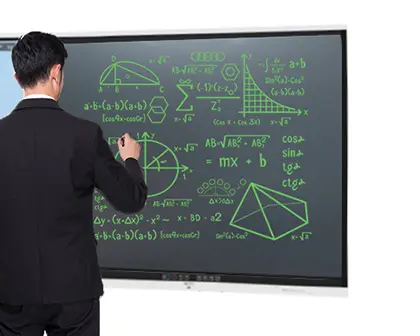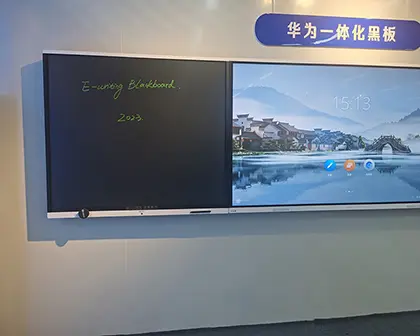 No backlight & No radiation
        LONBEST LCD writing blackboard adopts unique display technology, which can reflect natural light of fixed band. Reduces eye strain and fatigue common with traditional electronic displays. The design of the blackboard ensures no radiation, further protecting the eyesight of teachers and students. With an emphasis on eye protection, the blackboard creates a comfortable and safe learning environment for all users.
Energy Saving Eco-Friendly 

      During writing and displaying, no electrical energy is required as the display technology is reflective and utilizes natural light. When erasing content from the blackboard, only a minimal amount of electrical energy is used. The LCD blackboard has a built-in rechargeable lithium battery. After being fully charged, the battery can last for about three months and has a long battery life.

Synchronous transmission & storage
        The E-writing blackboard can be seamlessly integrated with the electronic whiteboard to ensure that every student can clearly see the written content. The content of the blackboard is displayed on the electronic whiteboard in real time, providing a large and clear display effect for the whole class. In addition, the blackboard also provides a one-click save function, which is convenient for teachers to store and save blackboard content. It is convenient for teachers and students to check the saved materials at any time, which is convenient for review and consolidation of learning.

Methods of Erase
       The E-writing blackboard provides two erasing methods to suit the preferences and erasing habits of different teachers.The first method is the one-key erase function, which allows teachers to erase all content on the blackboard with one touch.The second method is partial erasing, in which teachers can selectively erase specific parts of content on the blackboard.

shortcut key setting
        The blackboard has shortcut keys, and you can choose different handwriting colors on the software side. This feature allows teachers to add visual emphasis to key points by marking and highlighting important content using different colors. When the clear button is pressed, the content on the E-writing blackboard and the content on the software side will be cleared at the same time. To return to previous handwriting or content, users only need to click the "Previous Page" option in the software.
Long viewing distance
      The E-writing blackboard is designed with excellent visibility in mind. The viewing distance can reach up to forty meters, and the viewing angle is at least 145 degrees, ensuring that even students at the back of the classroom can clearly see what is on the blackboard. This feature promotes equal access to materials for all students, regardless of their seating position.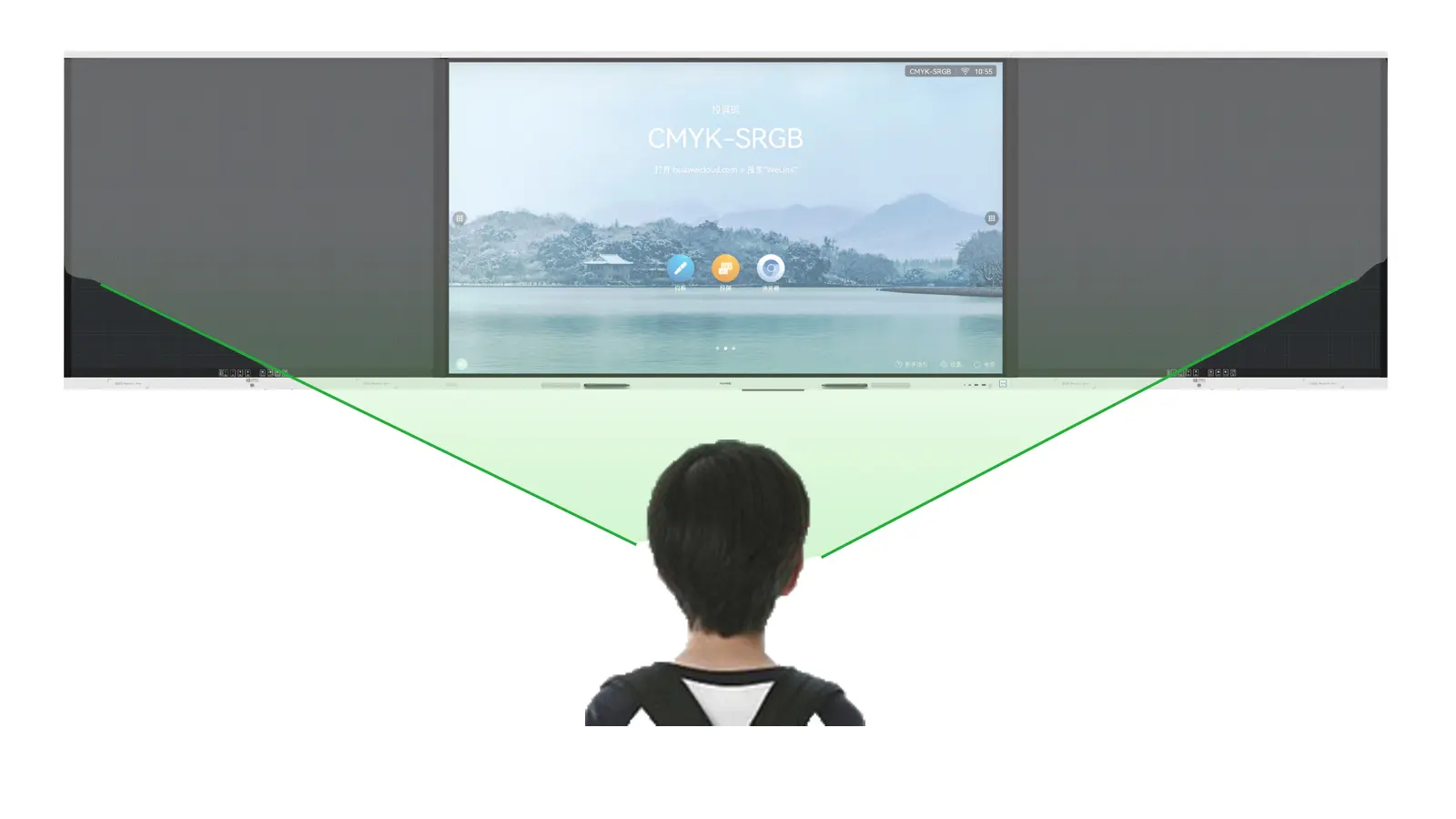 Application Case

---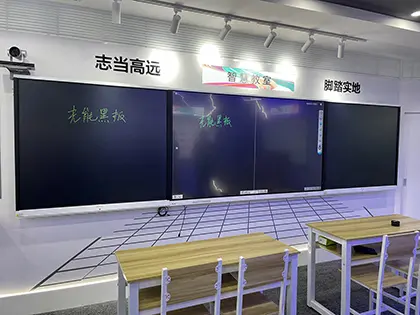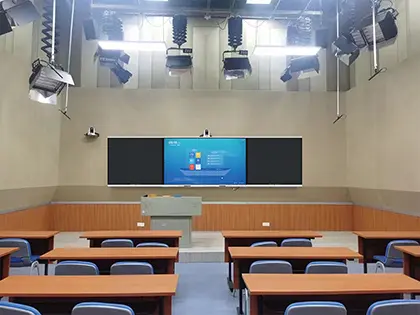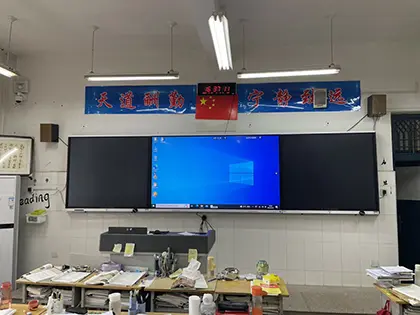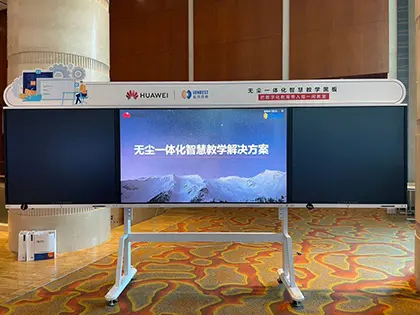 Company Introduction
---

       Shandong Lanbeisite Teaching Equipment Group Co., Ltd. was founded in 2005. Has been committed to dust-free writing, hoping to create a writing revolution with the power of science and technology, benefiting teachers and students around the world. The sales network covers 31 domestic provinces, municipalities, and autonomous regions, as well as more than a dozen countries and regions in Europe, North America, and Africa.
       Let dust-free, health, eye protection, energy saving, and intelligence become the labels of its own products. At present, LONBEST has achieved 100% independent production of core components, owns 208 intellectual property rights and 66 invention patents, and has formed comprehensive strategic cooperation with Huawei, BOE and other outstanding enterprises to jointly carry out more in-depth exploration in the field of ecological intelligent writing, providing An integrated solution for healthy and dust-free classrooms.
      LONBEST has mastered the absolute core technology of liquid crystal writing, broke through the industry problem of the writing size limit of liquid crystal writing boards, and creatively proposed new erasing methods for liquid crystal writing boards such as infrared erasing and optical erasing, laying the foundation for LONBEST Best's leading position in the field of LCD writing tablets in the world.

      In the future, we will continue to empower education with technology, continuously strengthen our own research and development capabilities, create a green, healthy, and intelligent teaching environment, and bring better writing experience to consumers around the world.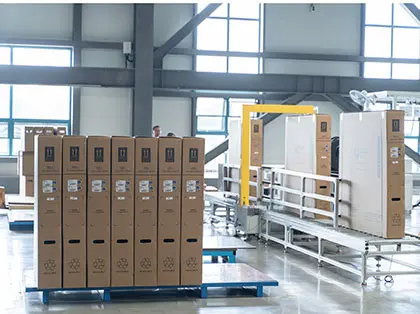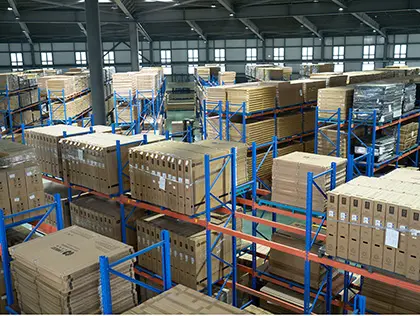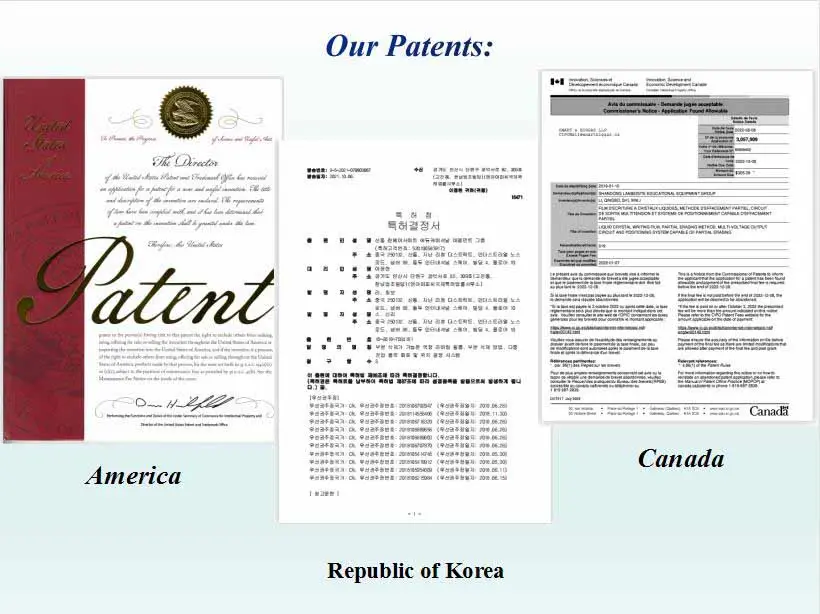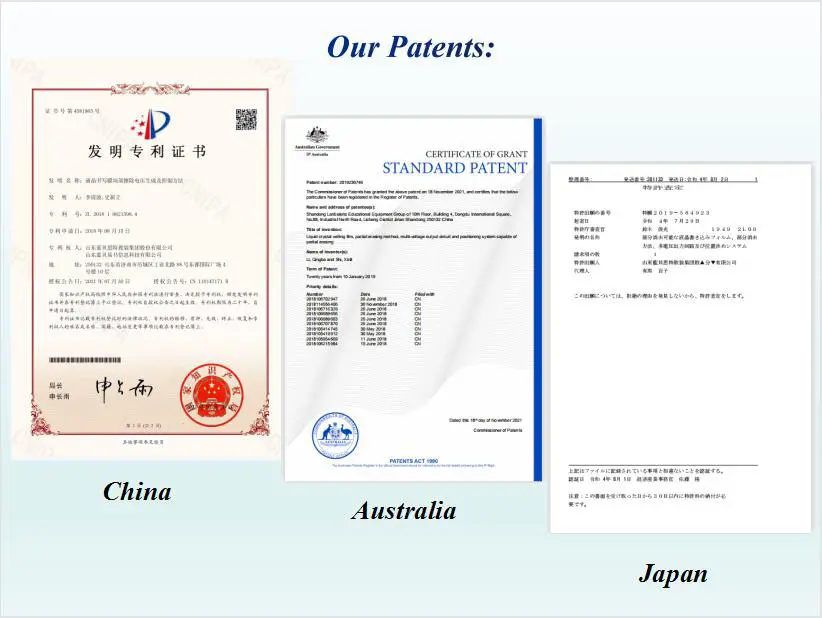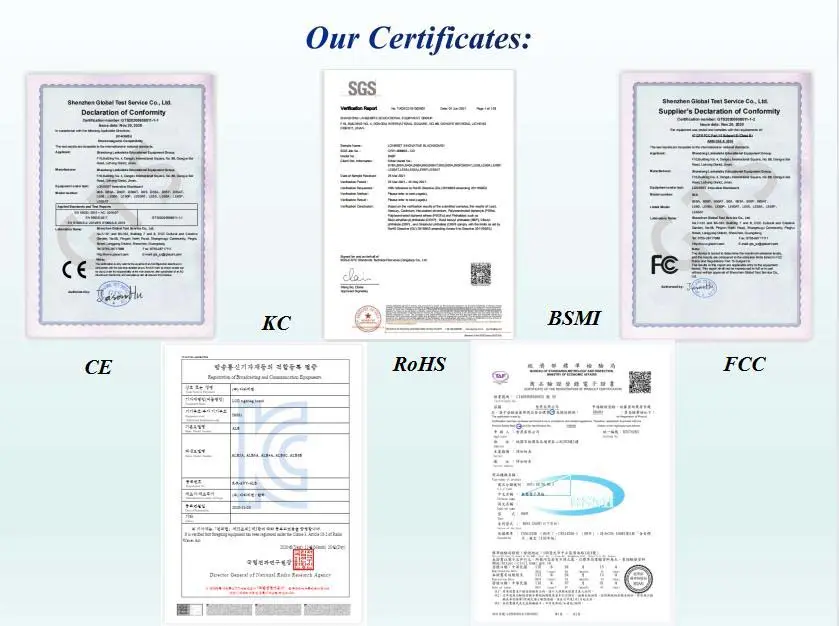 Exhibition
---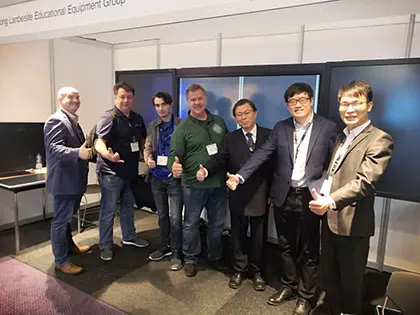 2020 Qingdao                                                                       2021 Barcelona ISE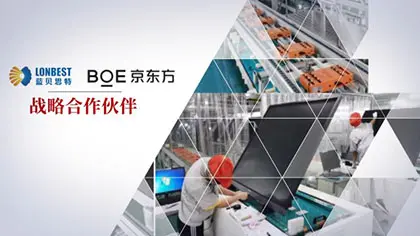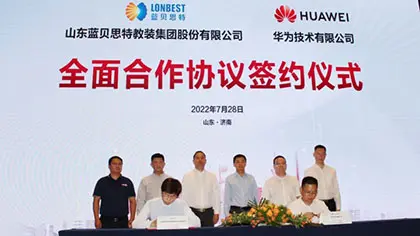 2021 Strategic Cooperation with BOE                                           2022  Hand-in-Hand with Huawei                      
Certifications
---


Product Packaging
---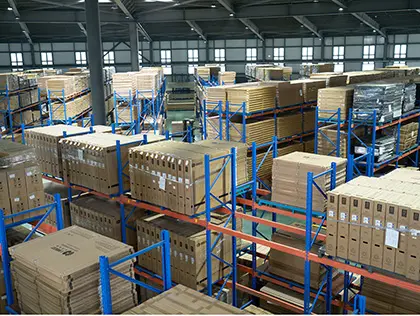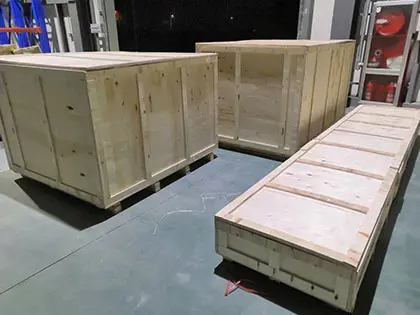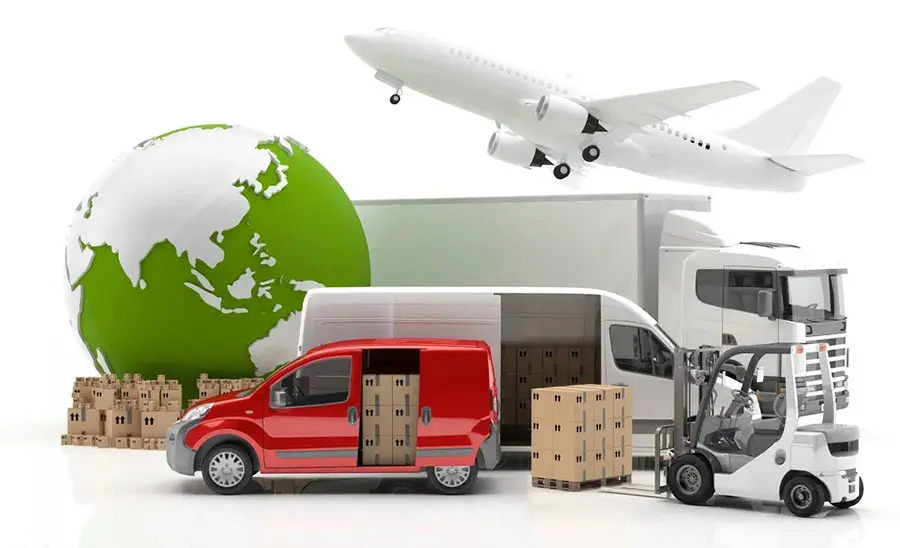 FAQ
---
1. What is an E-writing blackboard? Is this product complicated to operate?
The LONBEST E-writing blackboard is a new type of blackboard that adopts pressure sensing, changes the molecular structure of liquid crystal, and presents writing by reflecting natural light. It aims to replace traditional chalk boards and whiteboards, and keep people away from dust and chemical pollution. The operation is not much different from ordinary chalk boards and whiteboards, very easy and simple.
2. How long is the blackboard warranty?
The warranty period of the blackboard is 3 years, if you have any questions, please feel free to contact us!