Magnetic Dry Erase Board Wall Mounted Whiteboard
1. Built-in planning rational use of space, the whiteboard can be opened in the middle of the integrated display, reasonable expansion of the use area, conducive to the overall layout.
2. The frame adopts a push-pull track, which can easily pull the outer whiteboard to realize the operation switch between the electronic display and the whiteboard.
3. The surface material of the push pull whiteboard is lacquered/ceramic steel sheet, wear-resistant, durable, non-reflective, sitting behind you can also see the content of the whiteboard, you can write with a marker, easy to erase.
4. Three years warranty, any quality problems can come to contact us.
Contact Now
Product Details
The white board frame adopts a push-pull track, which can easily pull the outer white board to realize the operation switch between the electronic display and the white board, which is the perfect combination of traditional teaching board and modern technology.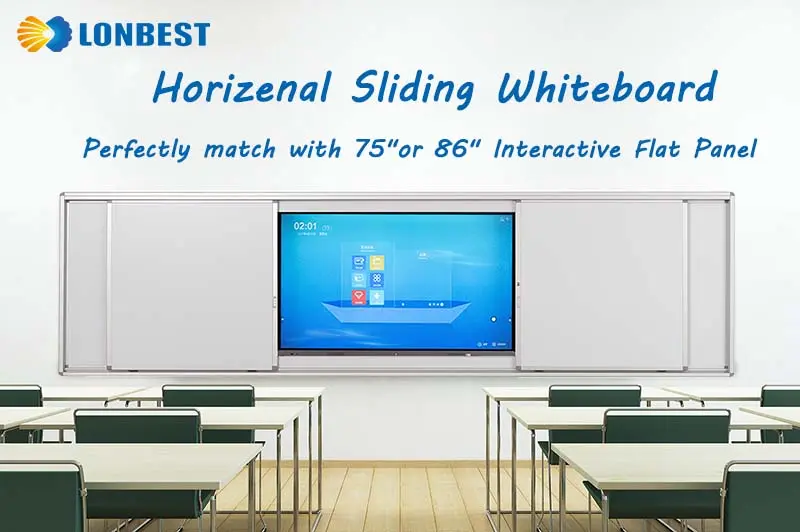 Products Specifications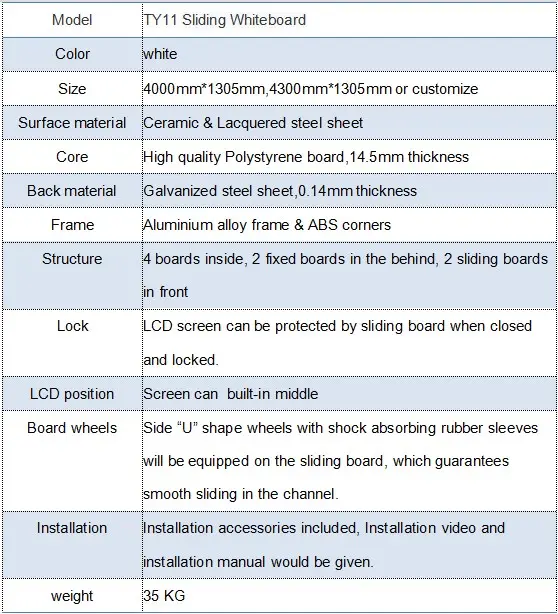 Size selection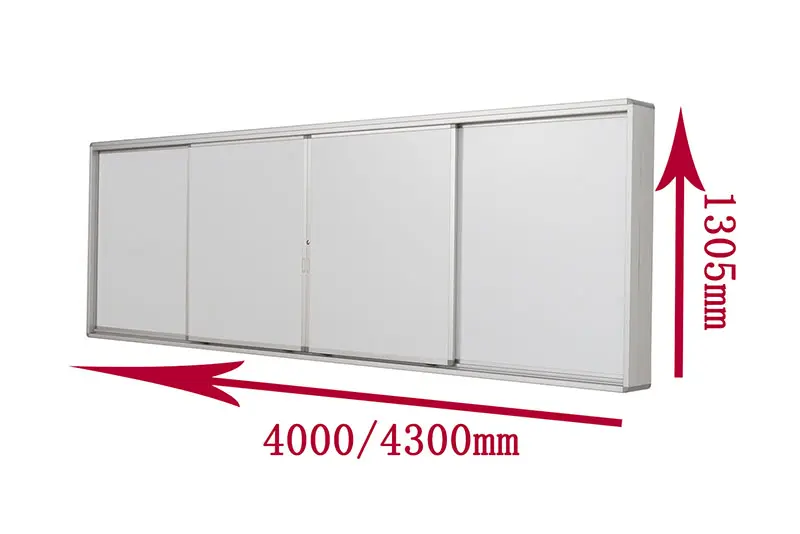 The sliding whiteboard is available in a variety of sizes, the two most common sizes are 14*4.2FT/13*4.2FT (400*130.5cm/430*130.5cm). You can contact us and we will recommend the right size for you.
Detail Images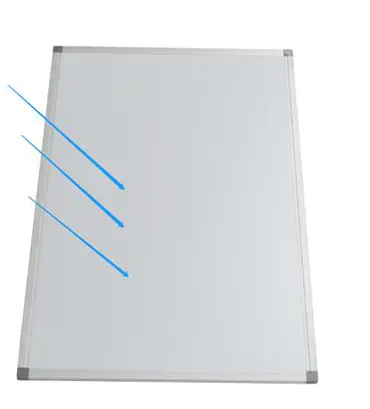 Push-pull sliding whiteboard surface has two kinds of materials: ceramic steel sheet, lacquered steel plate, wear-resistant, long service life. The handwriting is smooth and clear. Whiteboard white surface can absorb magnetic strip, magnetic block and other teaching supplies, convenient teacher teaching.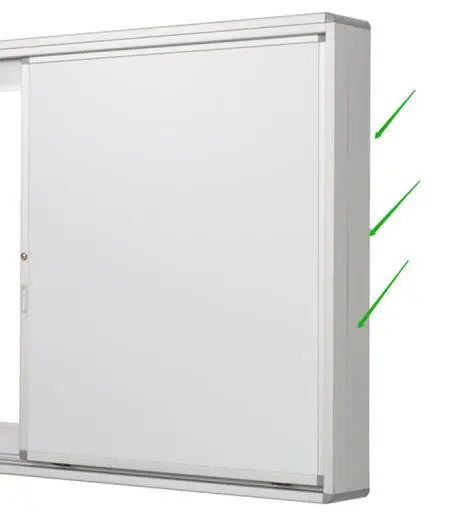 The frame material around the teaching whiteboard is aluminum alloy material, which increases the robustness of the whiteboard, prevents the whiteboard from cracking, and is strong and durable.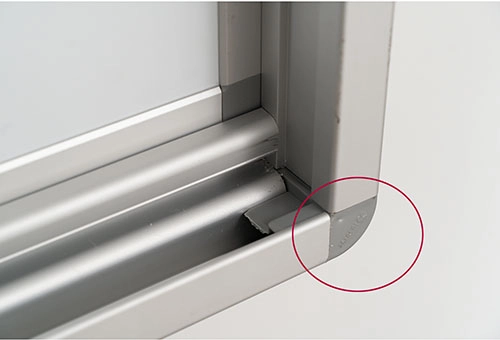 The corners of the whiteboard border are made of high-quality ABS materials and arc design, which is durable and prevents injuries to teachers and students.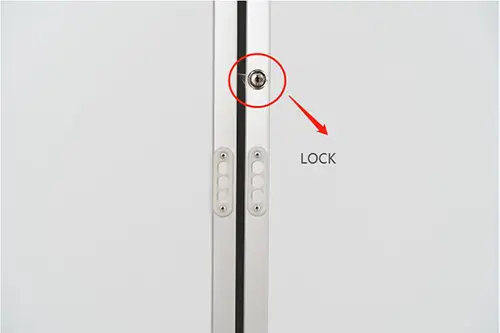 The integrated display can be placed in the middle after the whiteboard is opened, which can be pushed and pulled left and right, and can be locked when not in use to protect the internal integrated display.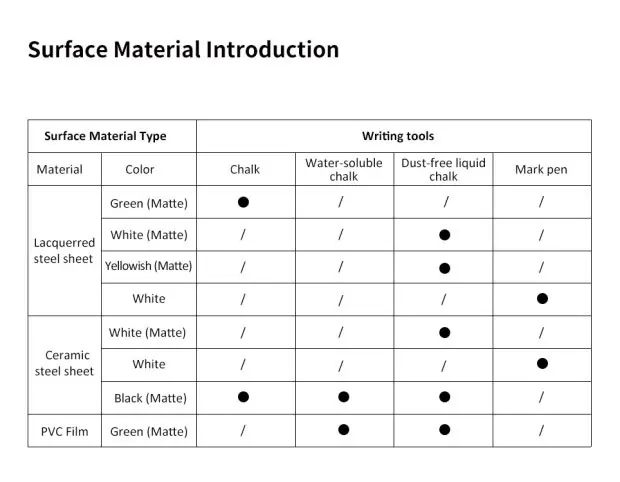 Applications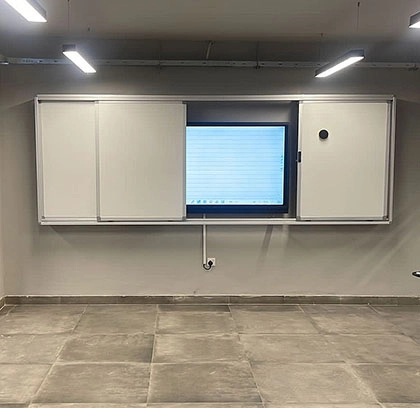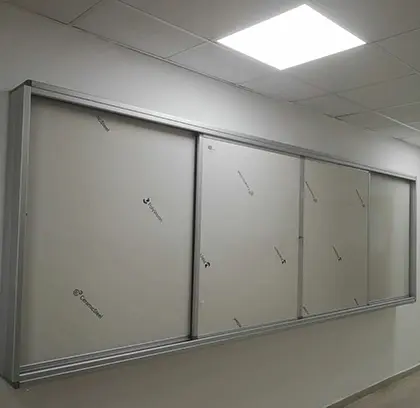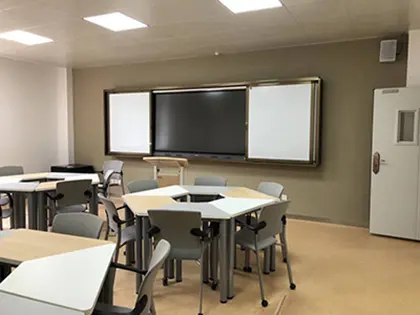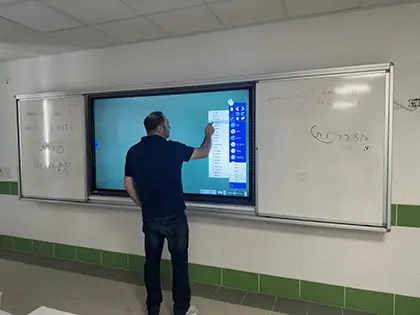 Group Introduction


LONBEST, founded in 2005 and headquartered in Jinan, Shandong, China, has been researching and developing in the field of blackboard for 17 years, and is committed to thoroughly solving the problem of blackboard dust and protecting the health of teachers and students. All our products are developed and produced by ourselves, and the quality is guaranteed. And the products at home and abroad to obtain more than 200 intellectual property rights, won a number of titles. You can rest assured to choose us, we also accept customized products and can give you the products you want. LONBEST is willing to work together with the majority of partners to forge ahead together and strive to build the most valuable, respected and socially responsible benchmarking enterprise in China's educational equipment industry.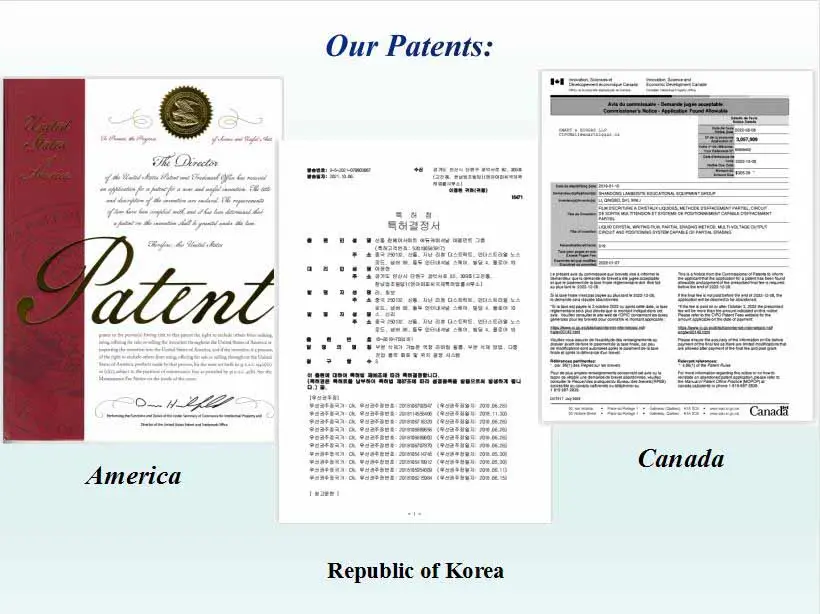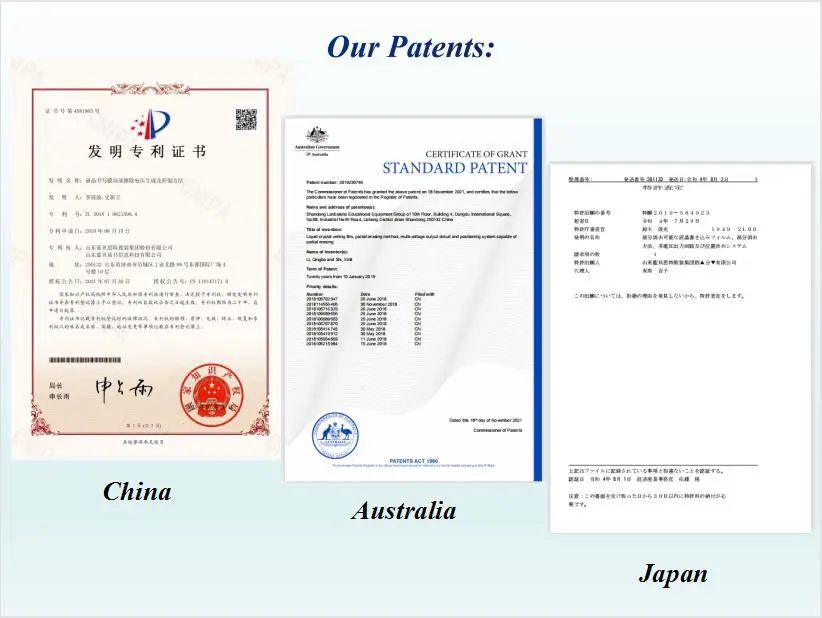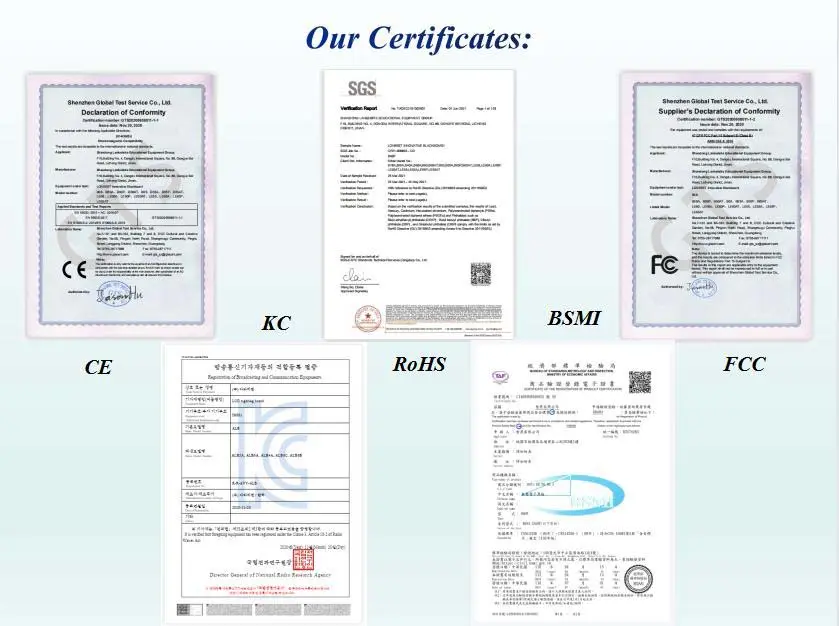 Exhibition pictures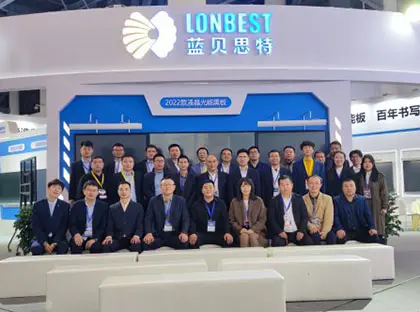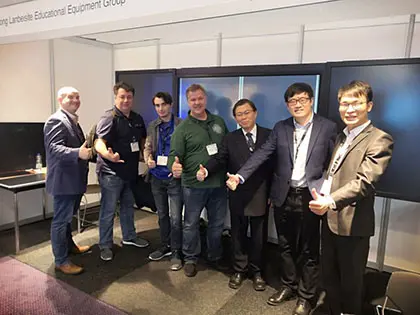 2020 Qingdao                                                                                              2021 Barcelona ISE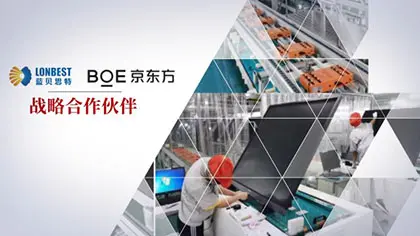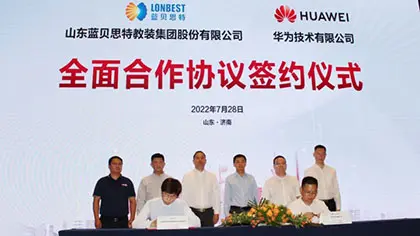 2021 Strategic Cooperation with BOE                                          2022 Hand-in-Hand with Huawei
Certifications


Product packaging